Delight your mother, grandmother, stepmother, bonus mother, or just Mother's Day with a vegan, wonderfully lemony cake!
The cake is easy to make and even a novice baker can do it.
You can perfectly bake the cake a couple of days in advance to wait for decorating and serving.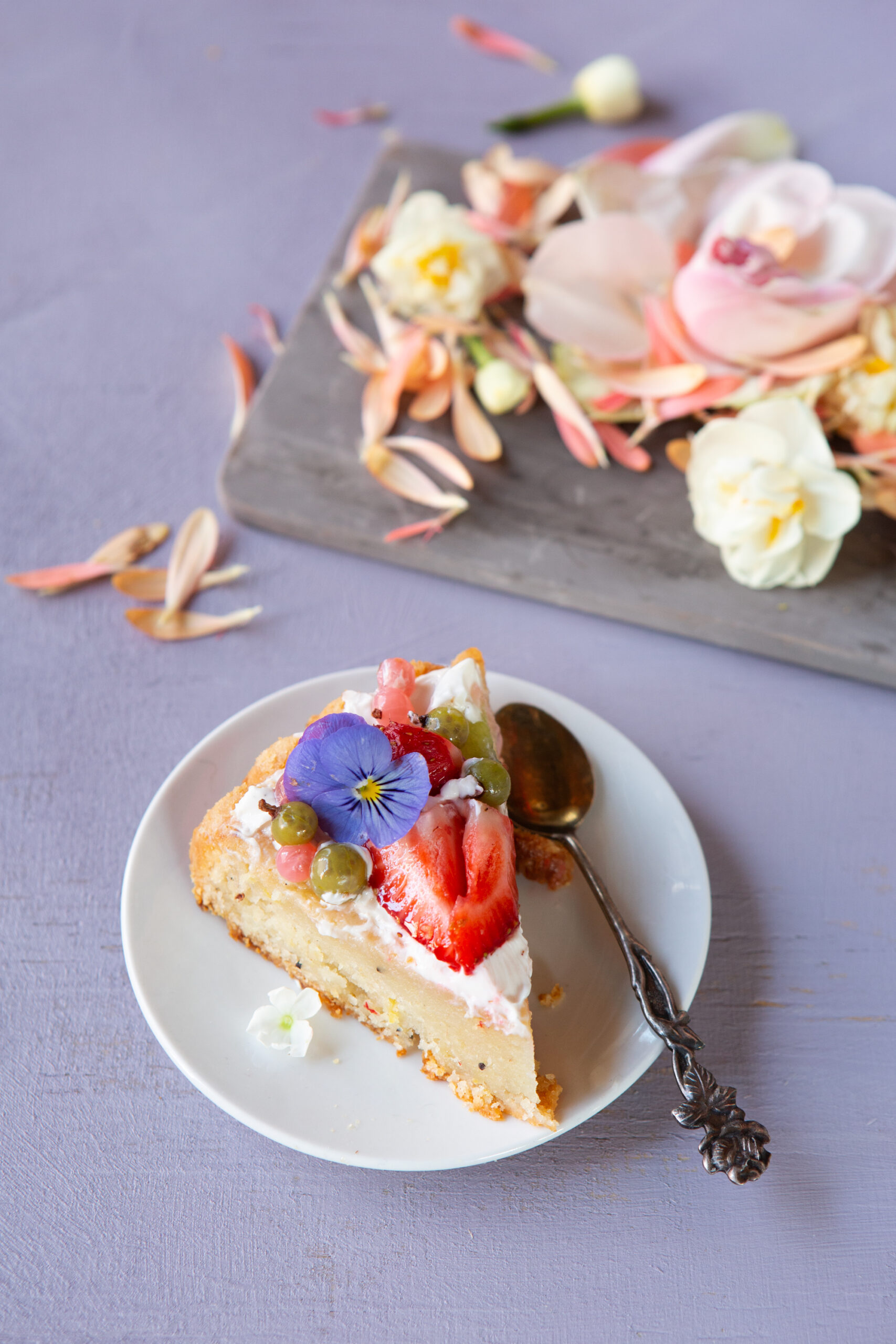 Lemon cake
21/2 dl of sugar
1 teaspoon of vanilla sugar
21/2 dl kauramatoa
11/4 dl unflavored soy yogurt
¾ dl of oil
Juice of 2 lemons
5 dl wheat flour
11/2 tsp baking powder
1 teaspoon of baking soda
1 teaspoon of salt
11/2 tsp cardamom
Grated rind of 2 (organic) lemons
vegetable margarine or oil for greasing the pan
casing:
run out of soy yogurt
1 prk (21/4) vegetable whipped cream
1 teaspoon of vanilla sugar
1 kiwi
4 dl strawberries and other berries, both fresh and frozen berries work
Wash the lemons carefully, grate the peels and squeeze the juices.

Mix sugar, vanilla sugar, oat milk and oil together. Add soy yogurt.

Mix together the flour, baking powder, soda, salt and cardamom.

Add the flour mixture to the milk mixture. If the dough bubbles, it's ok.
Mix the grated lemon peel into the dough.

Grease a springform pan with a diameter of about 18 cm and flour it with wheat flour.

Pour the dough into the pan and bake the cake at 175 degrees on the lower level of the oven for 50 ¬ 60 minutes. Check the doneness of the cake with a cocktail stick, if there is some dough left on the stick, continue cooking for a while longer.

Cool the cake before inverting. If you bake the cake the day before, store it in its pan, well covered in the refrigerator.

Mix the whipping cream and vanilla sugar. Check the sweetness, add sugar if you want. Spread the mixture over the cake.
Peel and chop the kiwi and chop the strawberries. Arrange the kiwi and berries nicely on top of the cake.
Happy and sunny Mother's Day and spring mood to everyone!
Loser tip
If yogurt and/or cream and berries remain, mix them together on top of morning porridge or in a smoothie.
Source: kalaasi.fi