Place the cauliflower inside the minced meat and bacon – the cheese sauce completes this meal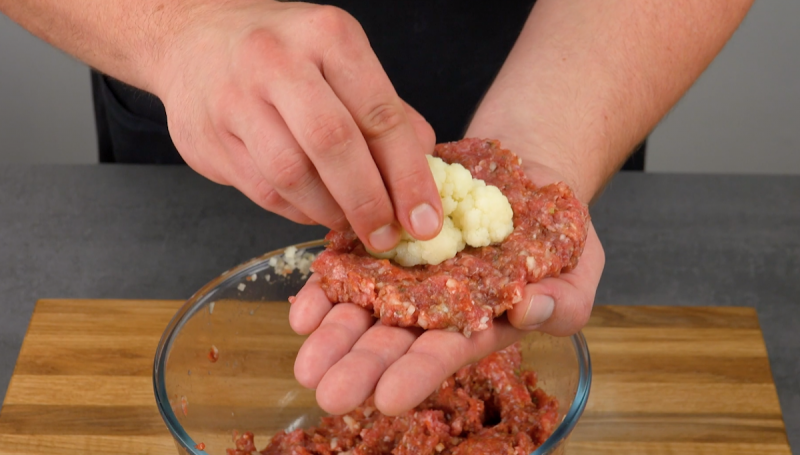 Try lining cauliflower with bacon and ground beef.
Cauliflower is a superfood for dieters, as it contains only a few carbohydrates and plenty of trace elements and vitamins. Cauliflower can also be used to replace meals containing rice, bread or potatoes.
Next you get to make cauliflower topped with bacon, meatballs and a delicious cheese sauce – doesn't sound funny at all if you ask me!
You will need:
Minced meat-bacon-cauliflower balls
1 cauliflower
800 g minced meat
7 slices of bacon
2 eggs
1 onion, chopped
2 garlic cloves, chopped
1 tsp mustard
1 tablespoon paprika powder
1 tablespoon of oregano
1½ teaspoons of salt
1 tsp pepper
Parsley
Cheese sauce
400 ml of milk
225 g of Swiss cheese
Salt, pepper and nutmeg to taste
You can find the manufacturing instructions in the attached video!
Watching this meal inevitably made me hungry! Share the tip on Facebook and maybe one of your friends will make you this for dinner. 😉
Source: www.herkkusuut.com