Who doesn't remember seeing all the Christmas lights, Christmas decorations and Christmas dinner? Hang in there, it won't be that long before the whole spat will be over again. To be honest, I'm not all that sad that it's Christmas because I really like Christmas.
As a cliché, I like giving gifts the most. I just love making others happy and I really don't say that like that! That's why I always bake and do a lot of crafting beforehand, because that's what we know works best. You don't always have an elaborate and expensive gift, especially for friends and acquaintances. But I think it's kind of stupid not to give anything away. That's why I naturally thought of a few small DIY gifts that you can give others a little joy with.
The chocolate on a stick is available in numerous shops. They don't cost that much, but you can get it even cheaper if you just make them yourself! You can now see everything you need here: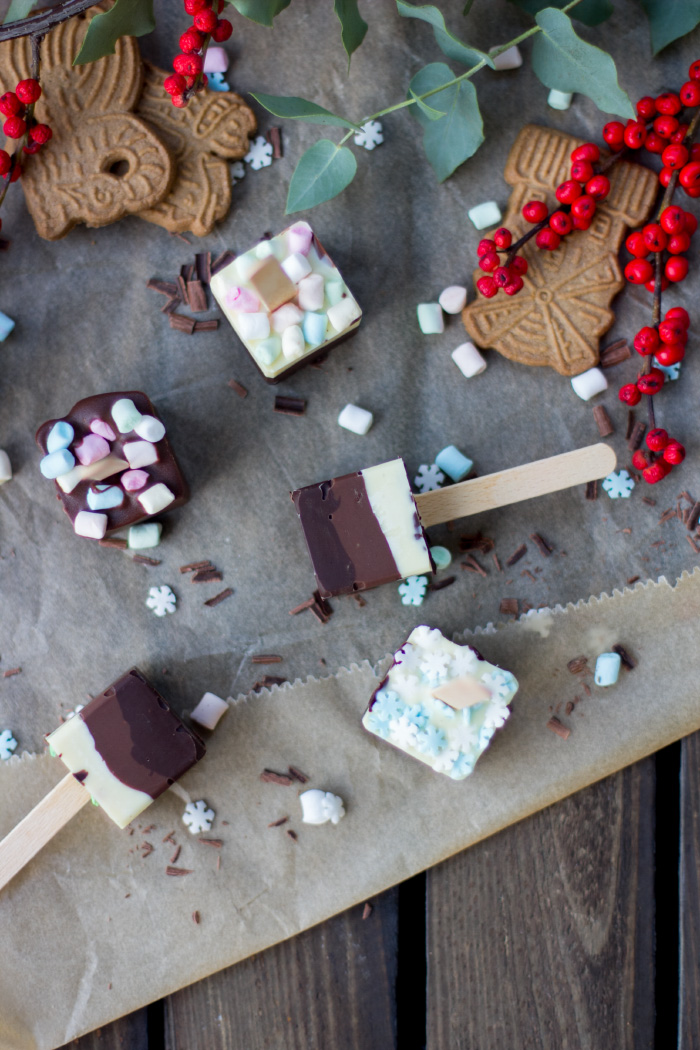 Instructions
1
First melt the dark chocolate in a water bath.
2
Fill a third of the molds with the chocolate. Allow the chocolate to dry slightly.
3
Next, melt the white chocolate and mix 100g with the remaining dark chocolate. You also fill these into the molds. Make sure that exactly a third of the shape remains free.
4
Let the chocolate dry again. Then fill the rest with the pure white chocolate.
5
Carefully insert the popsicle sticks into the molds. The chocolate shouldn't be too hard for this!
6
If you want, you can add sprinkles and marshmallows to the molds.
7
Now either drink it yourself or give it as a Christmas gift! Simply put it in a small gift bag and tie it. Complete!
Source: trytrytry.de