With this free guide, I'll show you step by step how to create a beautiful flower bracelet made of beads yourself. With a little creativity and patience, you can make an enchanting accessory. In this post you will learn how to make a cute daisy bracelet using glass beads and some simple techniques.
Creative DIY against boredom
If you love wearing handmade jewelry or are simply looking for a personalized gift for someone special, this DIY project is perfect for you. Homemade jewelry is not only an expression of your creativity, but also a way to showcase individual style. The flower bracelet made of beads can be crafted more well in the summer, even with children.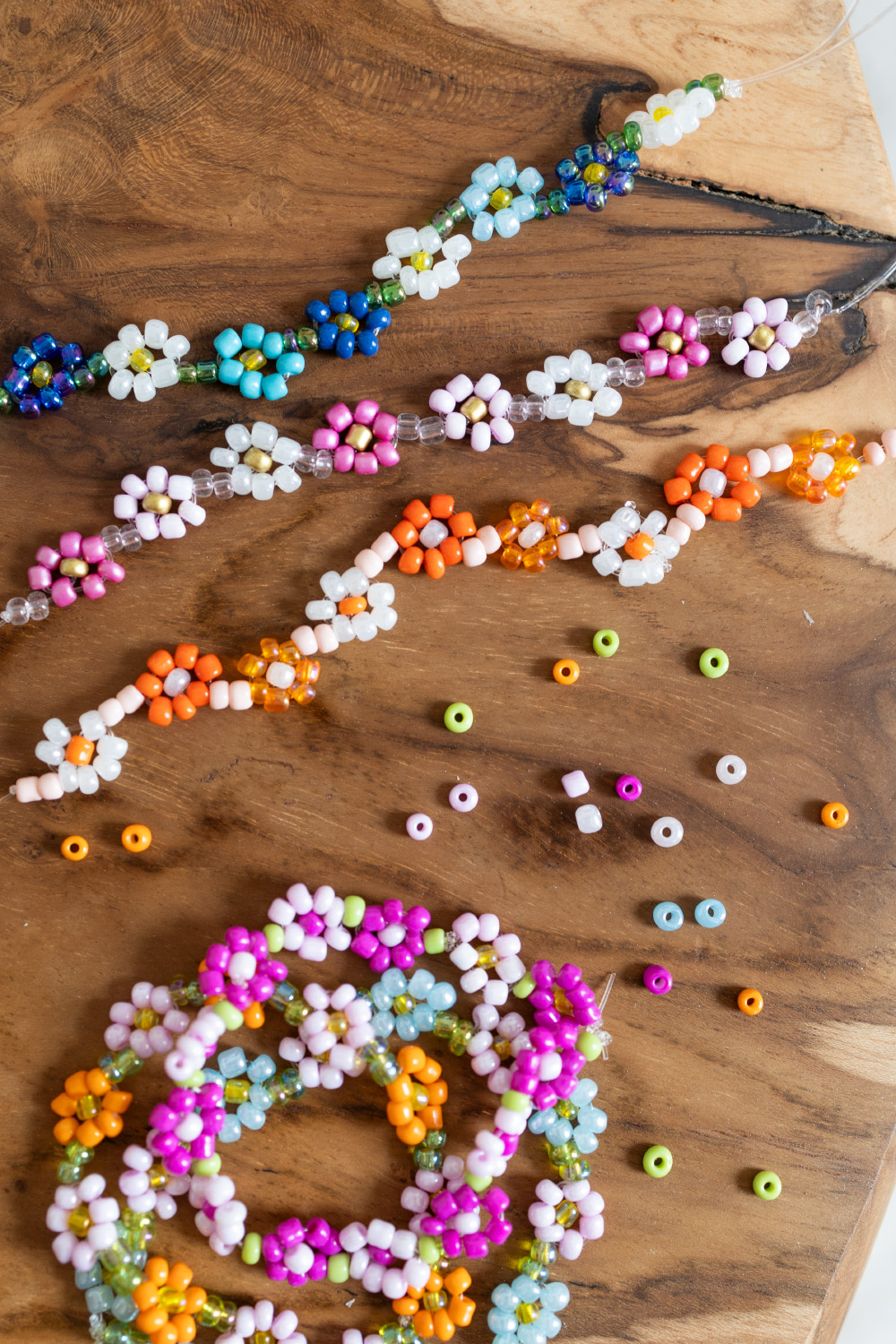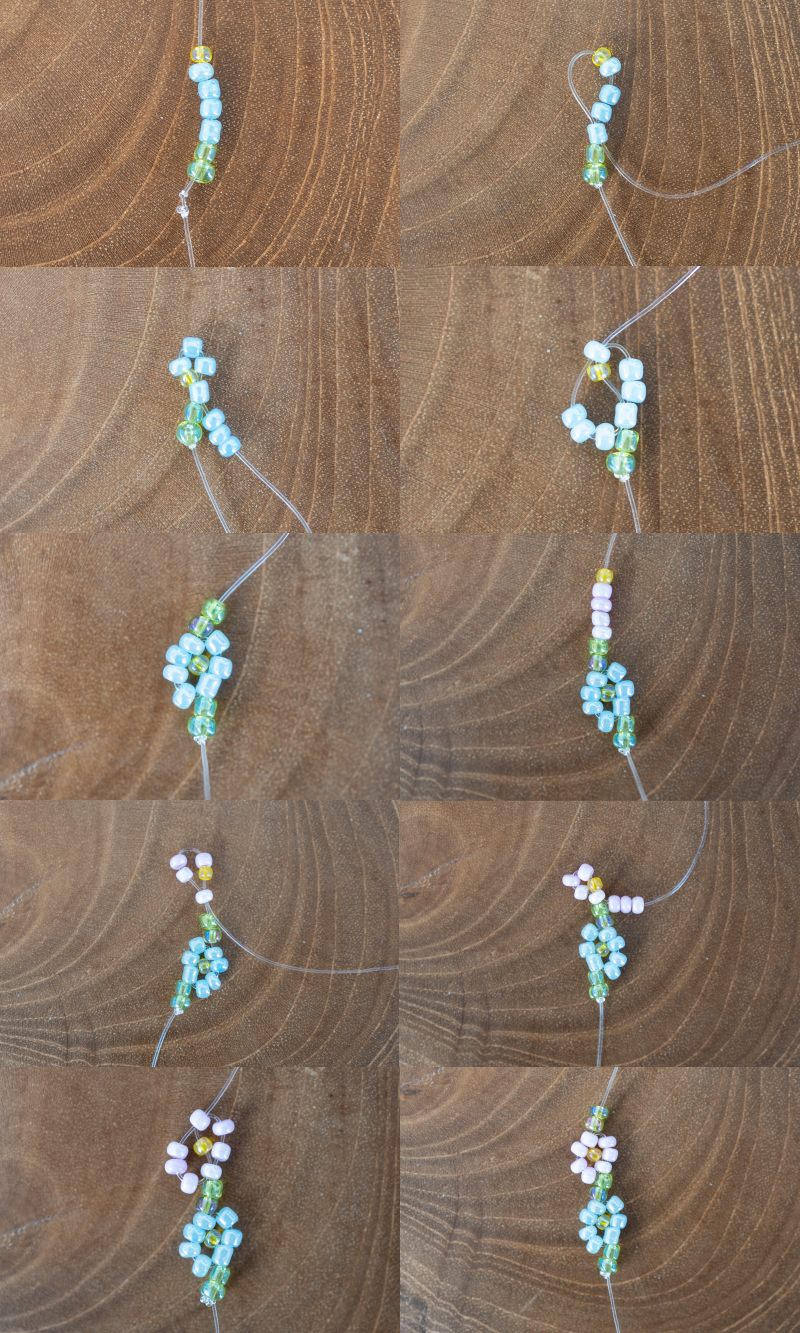 Simply buy more and get started immediately*:

* Advertising // Amazon Affiliate Link: If you buy something through these links, I get a small commission. For you, the product does NOT cost more!
Instructions
1
Wrap the cord around your wrist three times to measure the length.
2
Then cut the cord and tie a knot at one end. Alternatively, you can attach a clasp to the end.
3
Now thread two green beads onto the ribbon and then four blue ones (or a color of your choice for the flowers). Then a yellow bead is threaded on (this will later be in the middle of the flower).
4
Now thread the cord back through the first blue bead.
5
Now thread three more blue glass beads onto the cord.
6
Now thread the cord back through the last blue bead that was threaded before the yellow bead.
7
Tighten everything to reveal the flower. Now thread on two green beads again and start with the next flower.
8
It's that easy to tie a flower bracelet out of glass beads.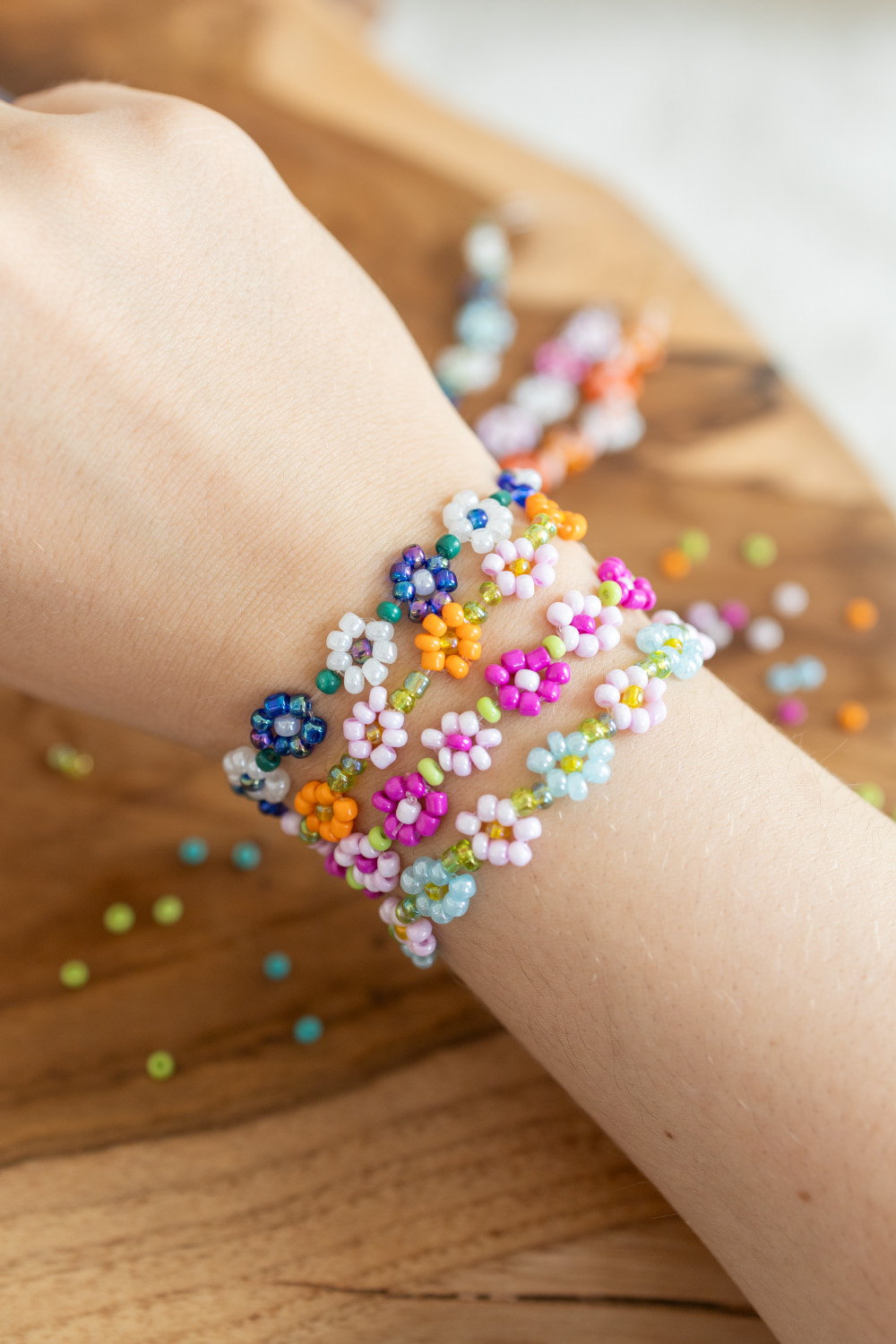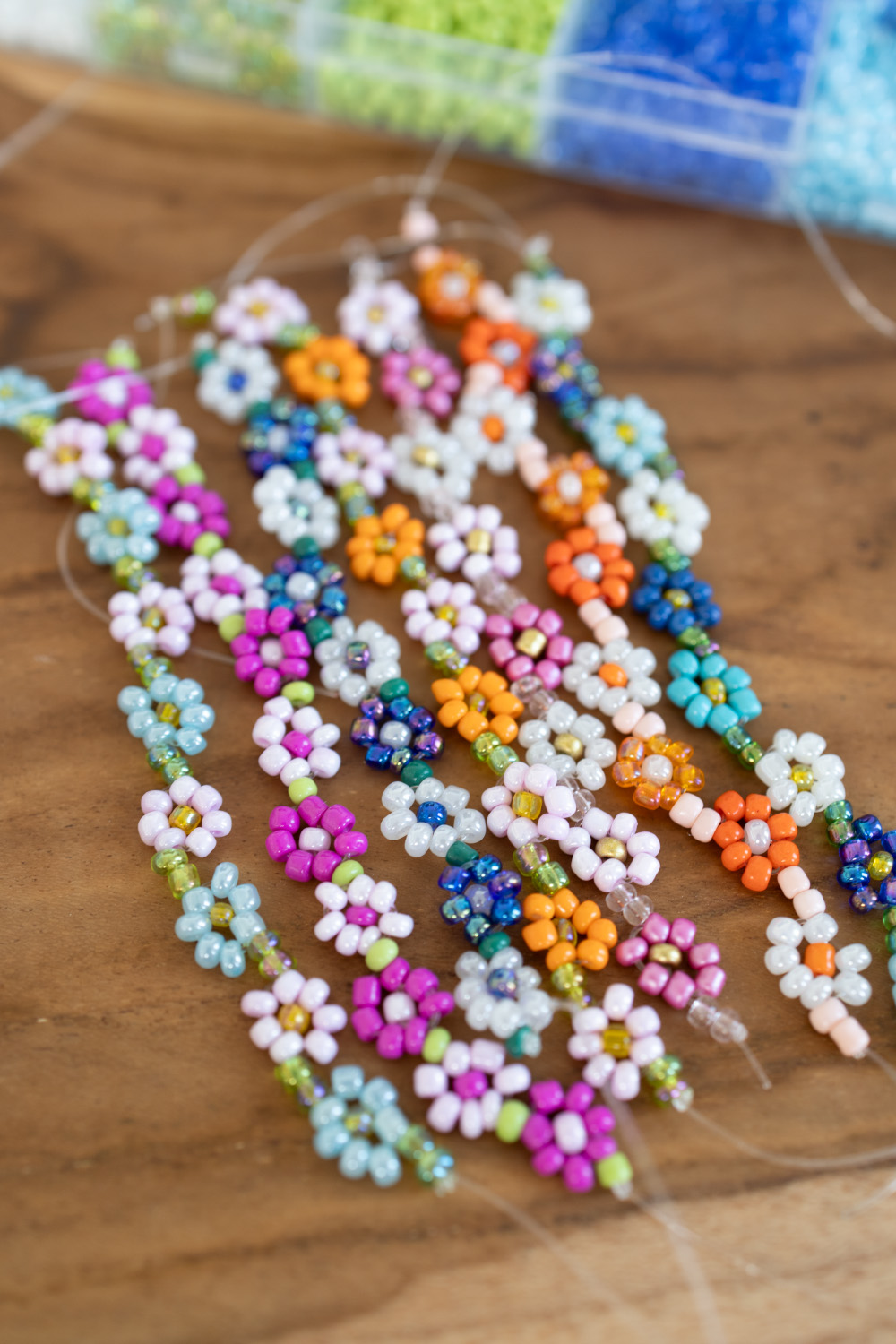 Bracelet with beaded flowers: The summer DIY!
With this free guide you have learned how to make an enchanting flower bracelet out of beads. By using glass beads and skilfully arranging the floral motifs, you can create a unique accessory that will add a natural and elegant touch to your style. Experiment with different bead colors and the number of spacers between the flowers to make your bracelet even more unique. It's a great DIY for the summer, which you can also make with children.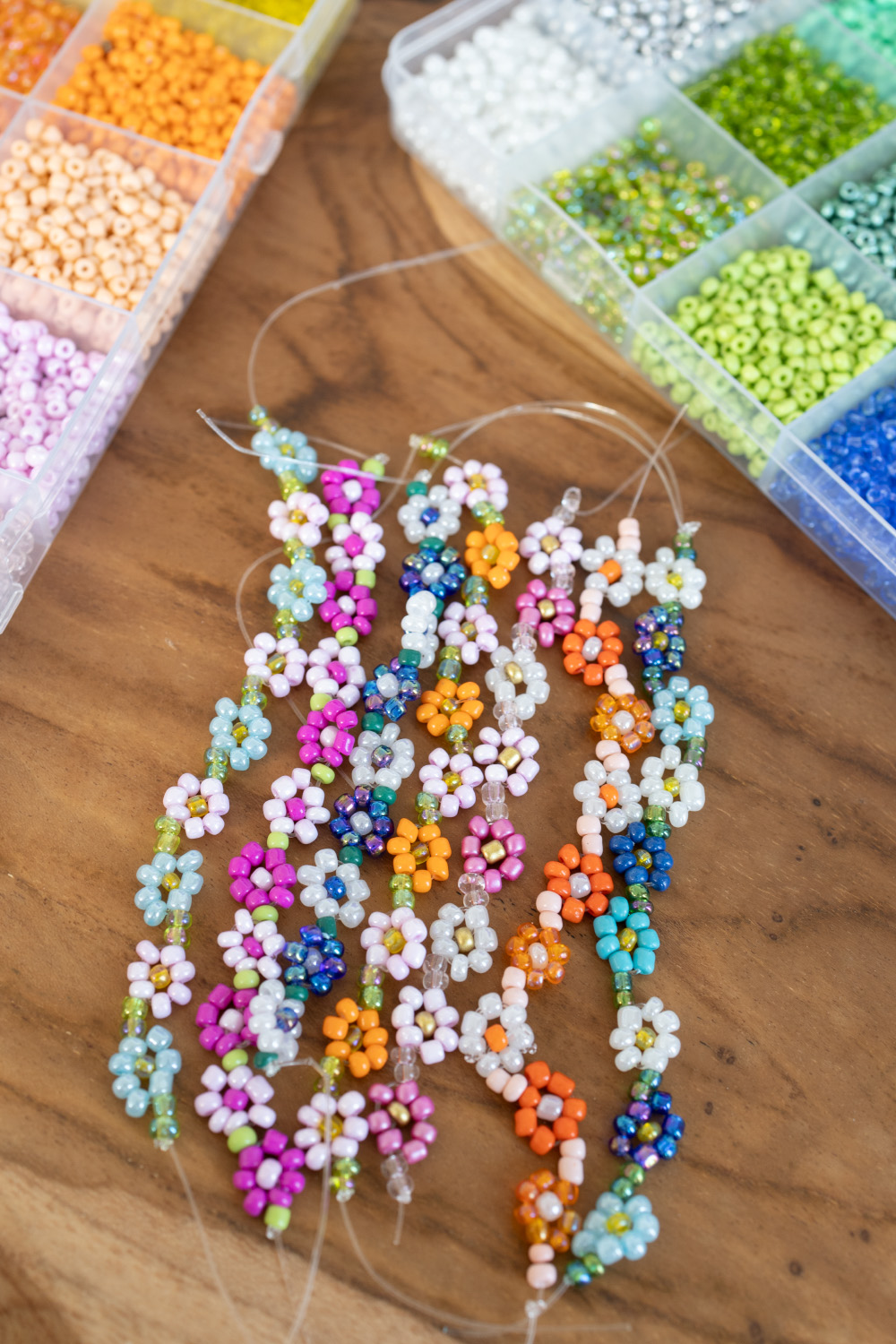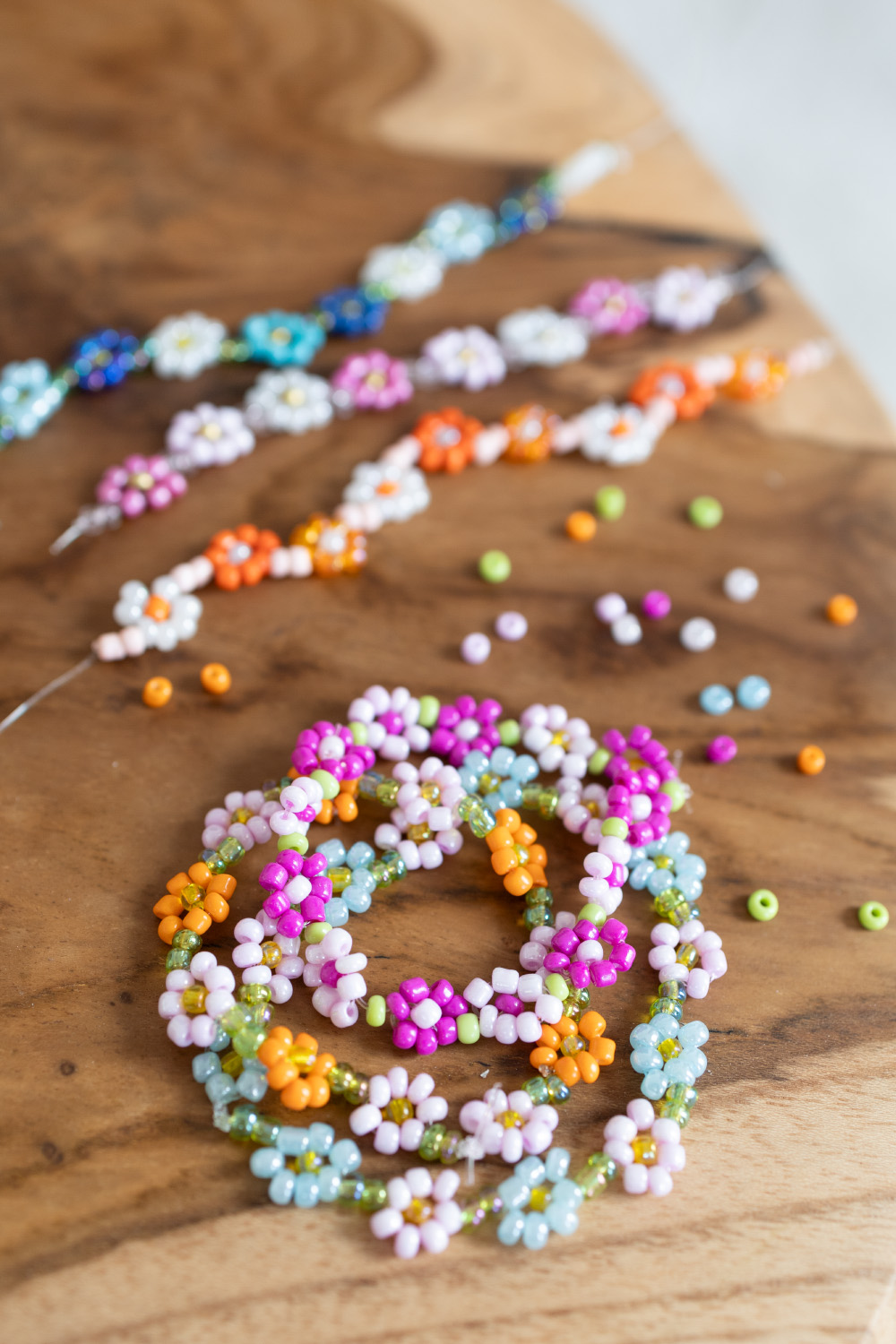 That was it with my idea for a bracelet with glass beads. Haven't you had enough of summer ideas yet? Then try my other ideas. Do you already know my articles about making bracelets with letter beads, knotting DIY heart friendship bracelets or invitation cards with beads wreaths.
How do you find the result?
See you then. Your Laura
Source: trytrytry.de