A really easy Christmas decoration to try this year is this walnut poinsettia. In this post I will explain to you how you can make the star yourself.
Christmas pots: A simple gift idea
Homemade Christmas decorations bring a very special magic to every home. A special DIY project that is not only creative but also made from natural materials is the walnut poinsettia. This creative craft idea uses simple materials and turns walnuts into pretty poinsettias. In this article I will show you how you can easily make this poinsettia yourself and how you can bring a festive atmosphere into your home with this Christmas decoration.
It's so easy to make your own poinsettia: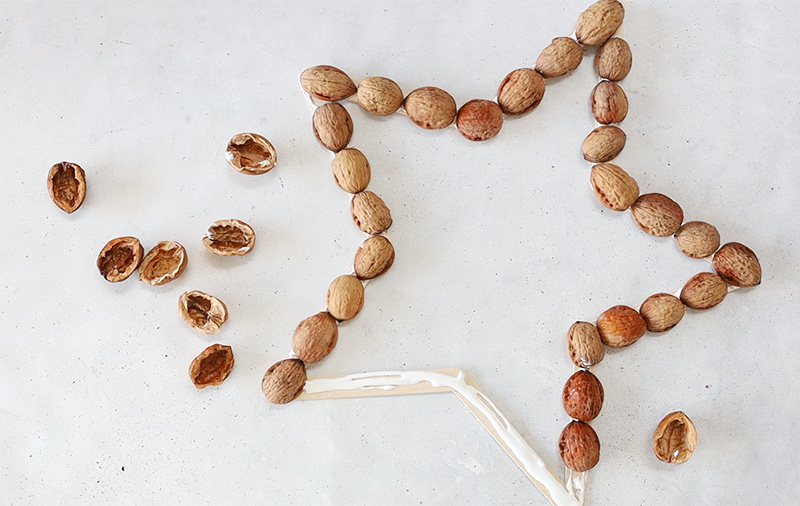 Simply buy more and get started immediately*:

* Advertising // Amazon Affiliate Link: If you buy something through these links, I receive a small commission. This means that the product does NOT cost you any more!
Instructions
1
Before we can really get started with the poinsettia, the walnuts must first be prepared. The fresher the walnuts are, the harder it is to break them cleanly into two pieces.
2
That's why walnuts are soaked in water for at least 12 hours. This makes the shell softer and easier to break later. If the walnuts are older, they may no longer be necessary.
3
The walnut shells are now carefully separated into two halves using a nutcracker or knife. Remove the inside of the walnuts and clean the shell thoroughly again.
4
Make a symmetrical star out of the wooden sticks. If you use wooden tongue depressors, the star will be larger than if you use popsicle sticks.
5
Now glue the individual sticks together with wood glue (preferably express glue) and let them dry.
6
Now craft glue is spread on the poinsettia or the edge of the walnut shells and glued to the wooden sticks. Let that dry completely too.
7
Small gaps will form between the walnuts. So that these can no longer be seen later, craft glue is spread here and the gaps are filled with moss.
8
The poinsettia is now finished and can be additionally decorated with a pine branch and ribbon.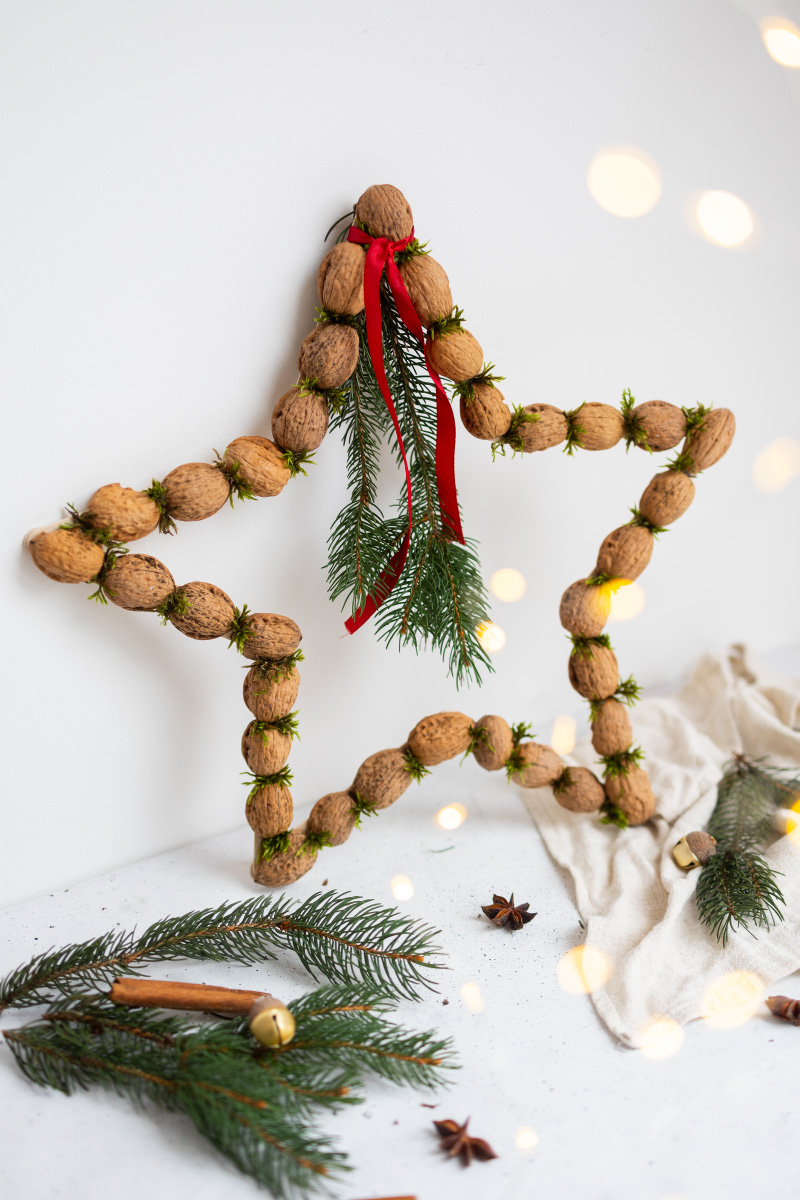 Making poinsettias for young and old.
What I particularly like about this Christmas star is that it is made from natural materials and brings something rustic and warm into your home. It's especially nice if you make several stars in different sizes at the same time. You can certainly make this with children if you give them a little help cracking the walnuts.
More simple ideas for small Christmas decorations
Would you like more ideas for small Christmas decorations? Then click here: Make stars out of paper, make your own Christmas crackling candle with a wooden wick or make decorative stars out of clothespins.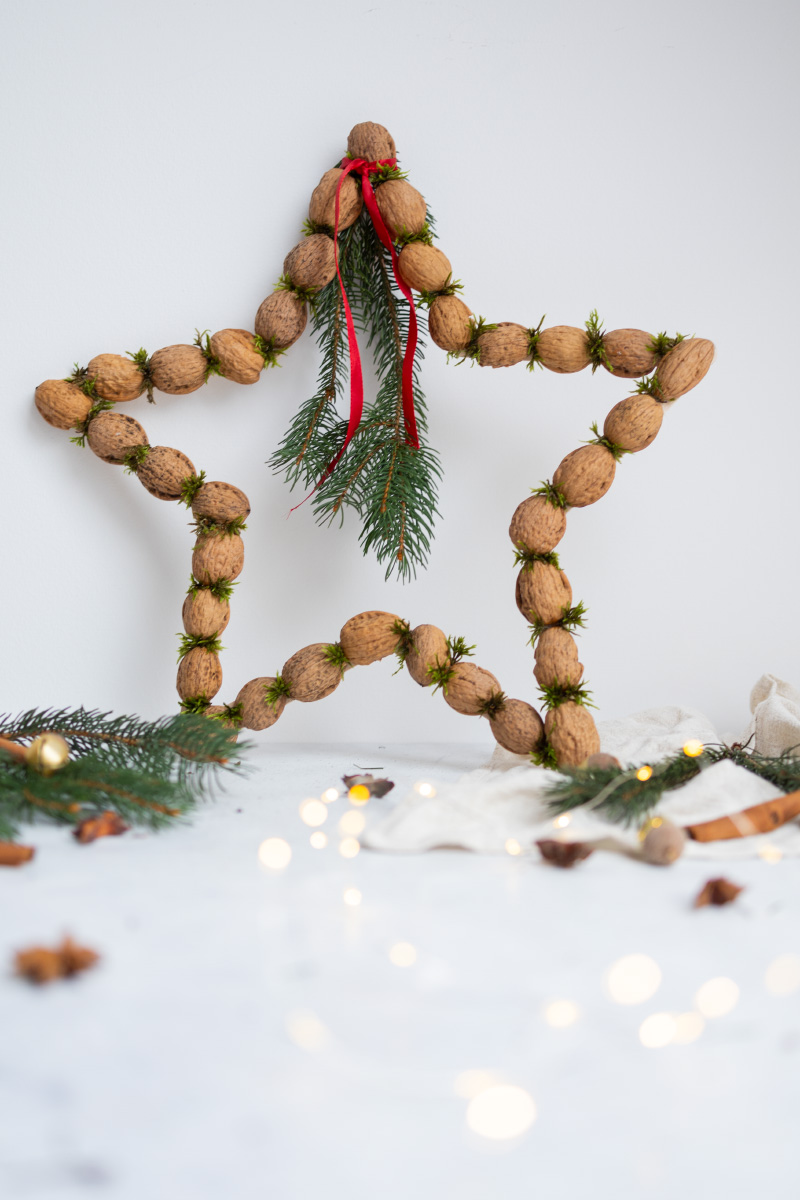 What are your favorite and most creative ideas for Christmas decorations?
See you then. Your Laura
Source: trytrytry.de