Hello hello my loves 🎀
Umm… wait a minute… are those 3 words there again – DIY, toilet paper rolls and Sterne?!? Wasn't that the title of the last DIY post? Did Rosy accidentally send the same post online again? 🤔
Yes, you are right. And yes, it is indeed intentional. I am not committed. It is a neuer Contribution. A new DIY idea. Aaaber includes just again toilet paper rollsfrom which Sterne be conjured up 💫 😊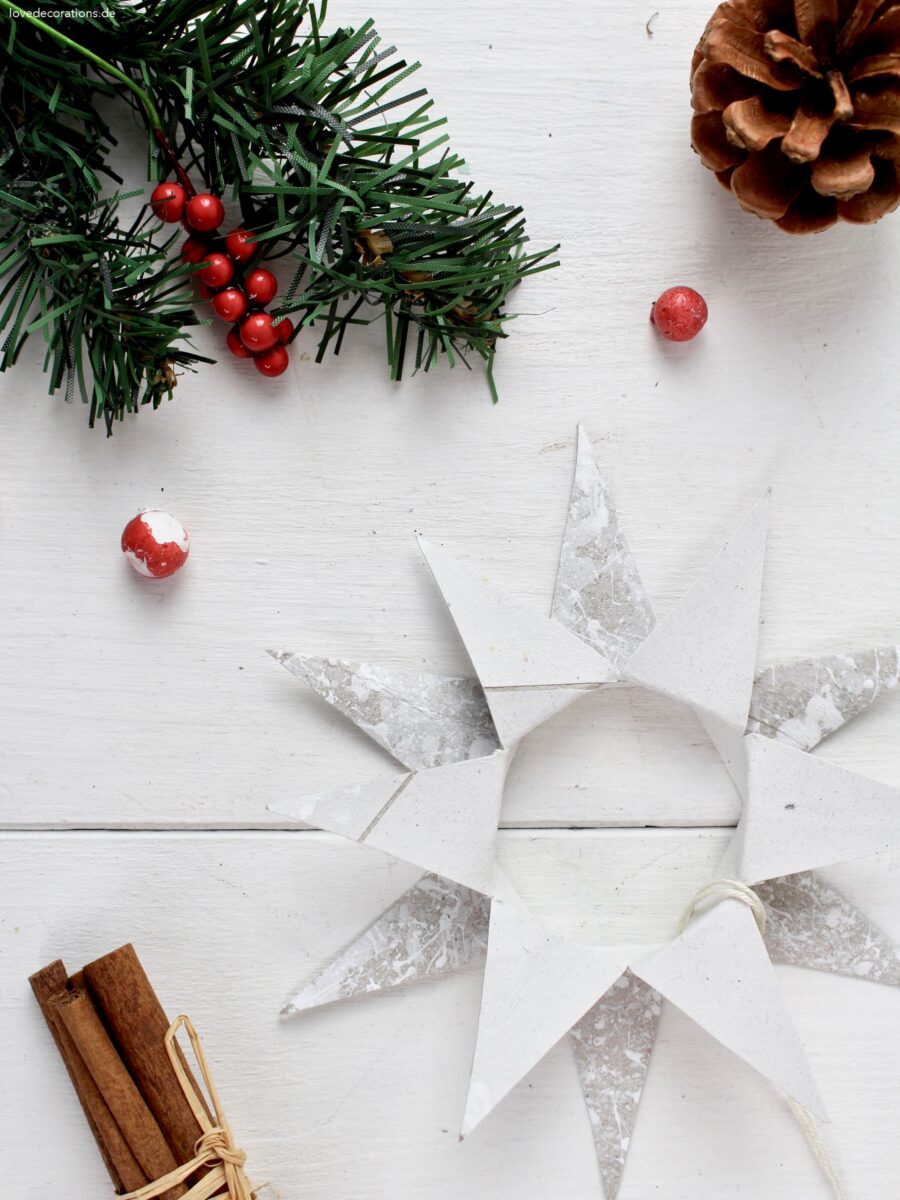 Instead of cutting the toilet paper roll into several parts and pushing them together – this time we will cut the toilet paper roll from both sides and then unfold them. Hence the title – DIY toilet paper roll stars [aufgeklappt] 🌟
Except for the drying time of the paint, this one is Stern Super easy and quick to make!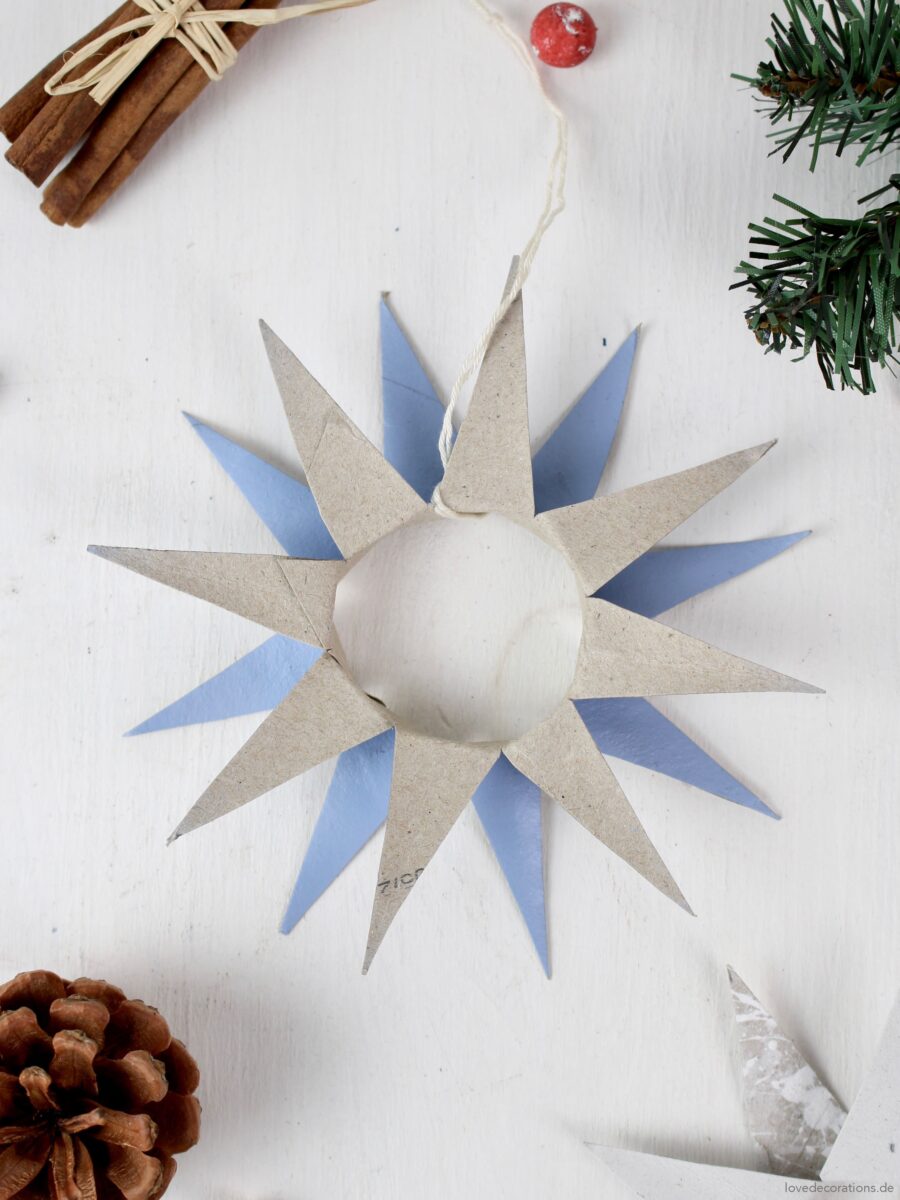 What I personally like about this DIY Stern I particularly like the effect that is created when you open the star. Because it differs Color the outside the toilet paper roll with the insidethen you get such a great 2-colored star 💫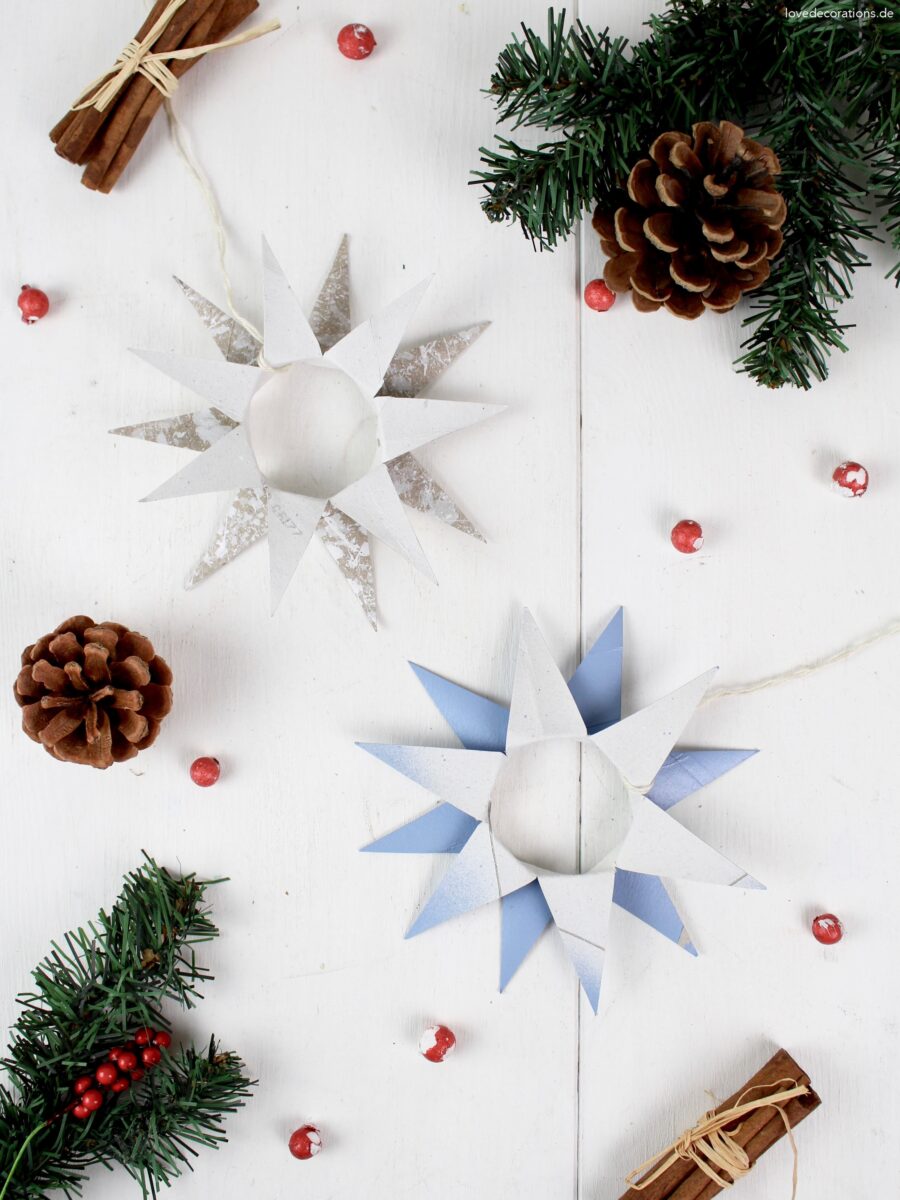 Ok, I admit that I only sprayed the outside of my stars out of laziness, but the effect still comes out well 😉For the number of points, I recommend 6-8 points per side.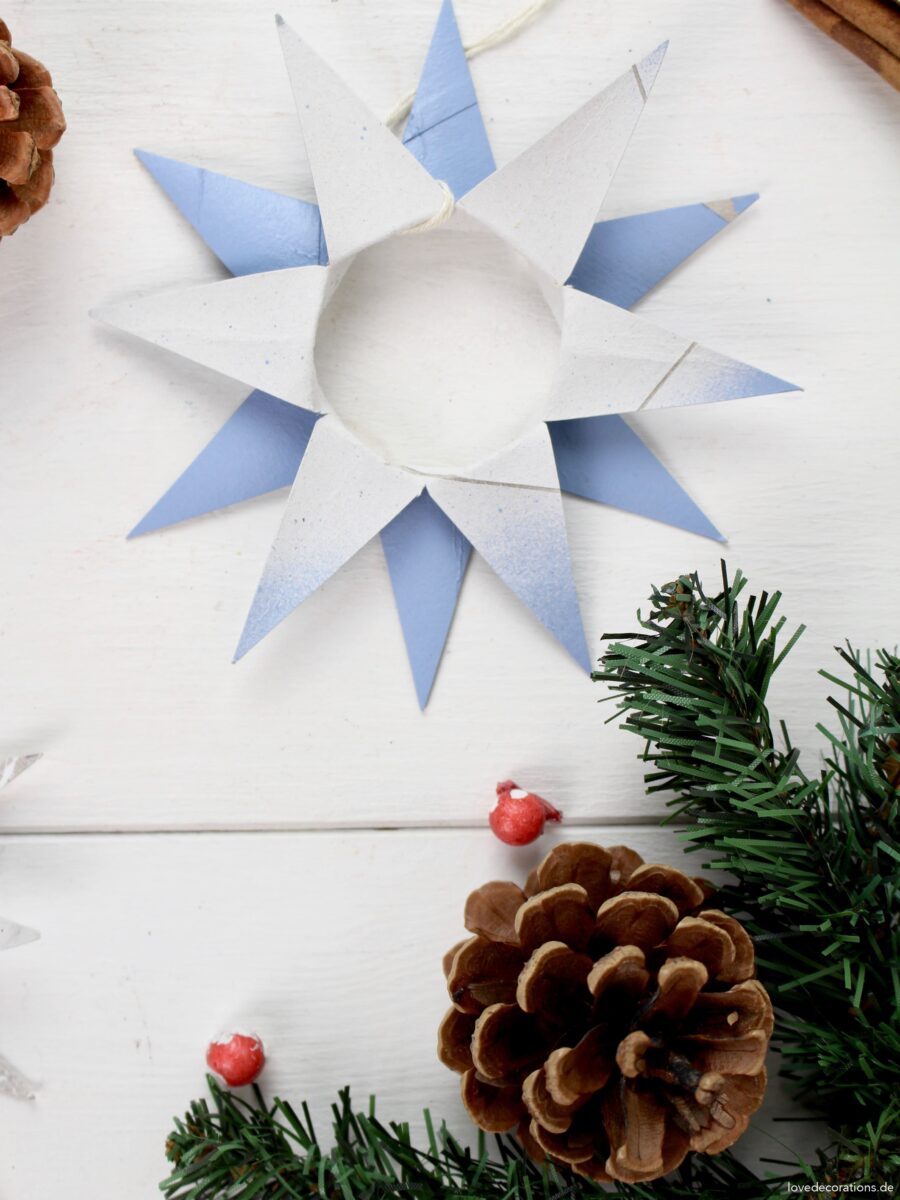 As mentioned earlier, this one is DIY toilet paper roll star easy and quick to make – I speak from my own experience. I know these instructions from my childhood 😊
It seems complicated at first, but once you've tinkered through it, you'll know what I mean 😉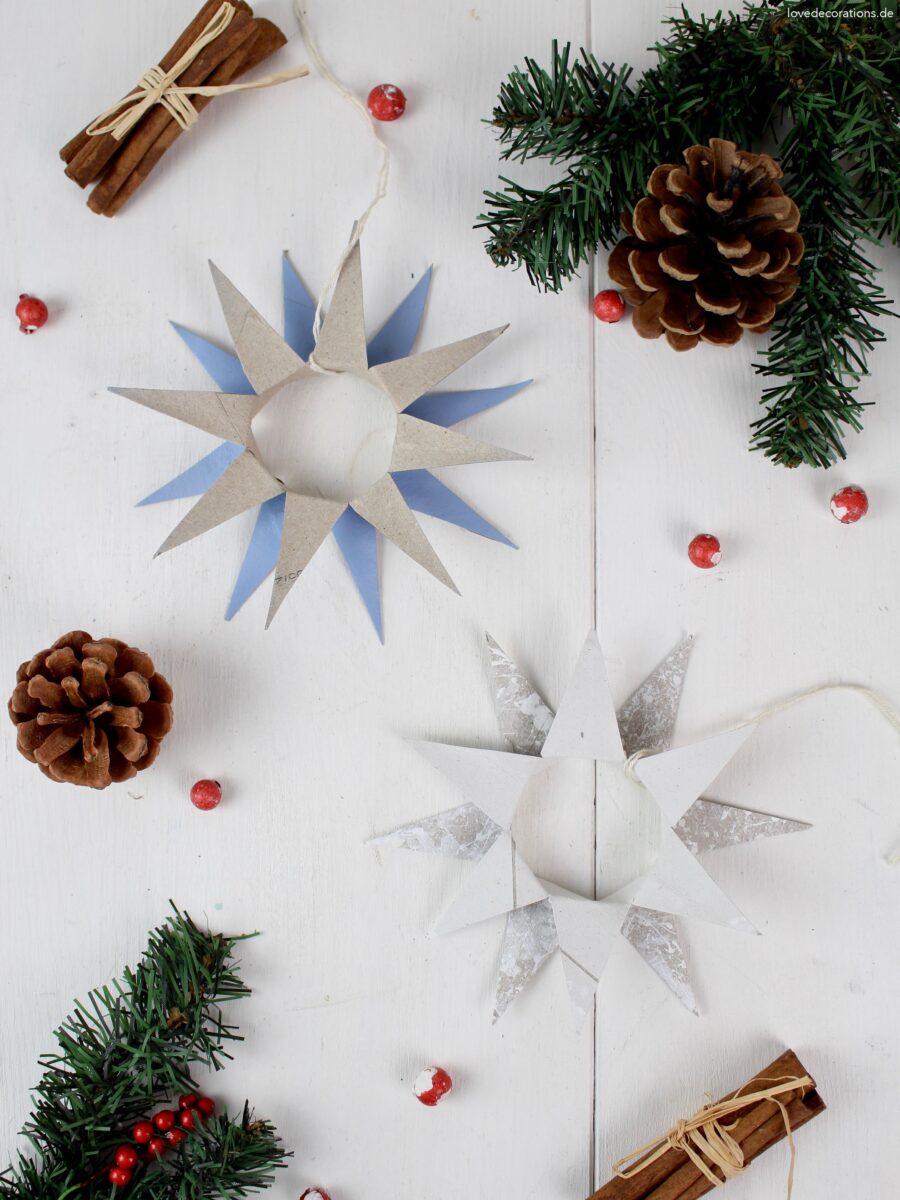 A bit comparable to one board game. You probably know the sentence "Watch us for a moment/a round. After that you will have understood the game and can start right away."
Watching and doing is sometimes easier than describing with words 😄
Well, then we just want to go through the DIY instructions together 😁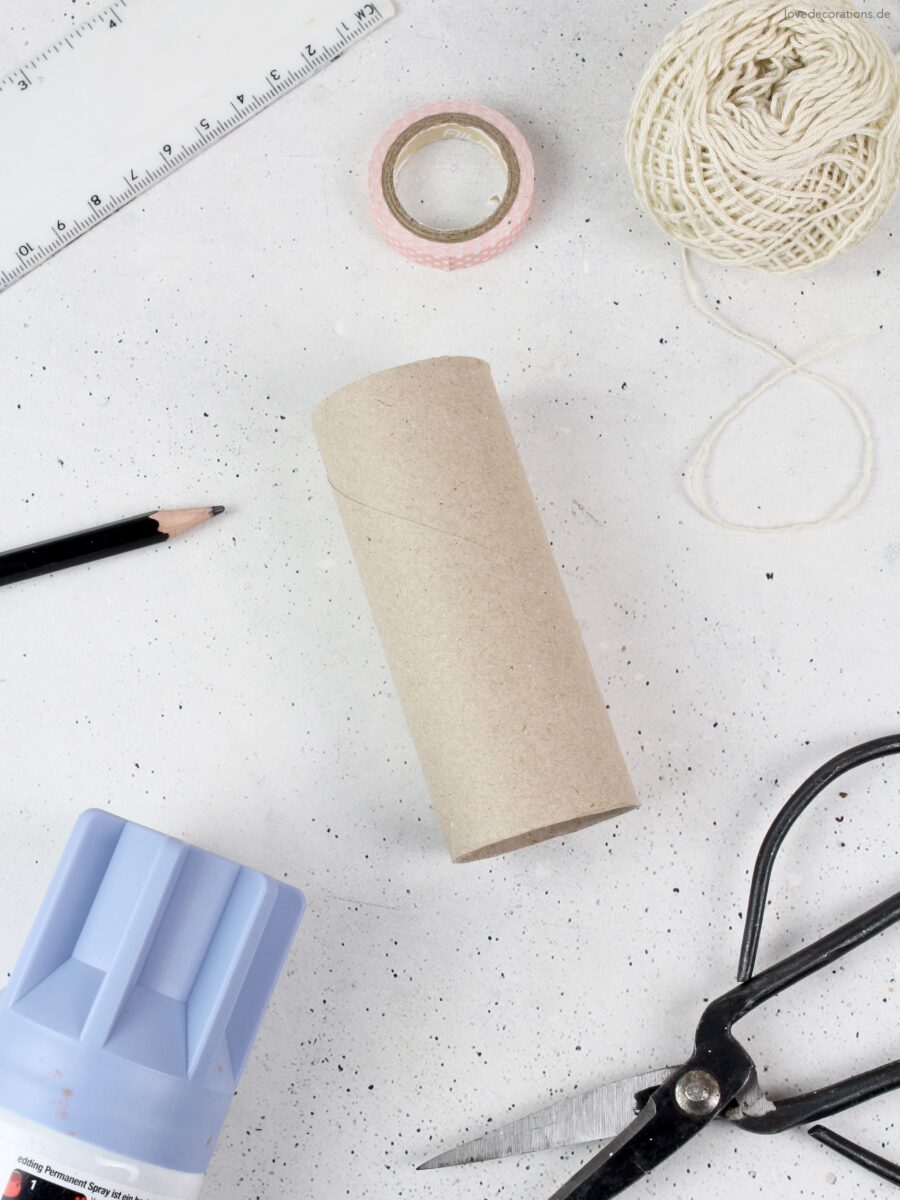 Step-by-step instructions: DIY toilet paper roll stars [aufgeklappt]
You need:
toilet paper rolls
Spray paint [*] /acrylic paint [*]
thin washi tape [*]/Adhesive strips
Pen & Ruler
Scissors
Band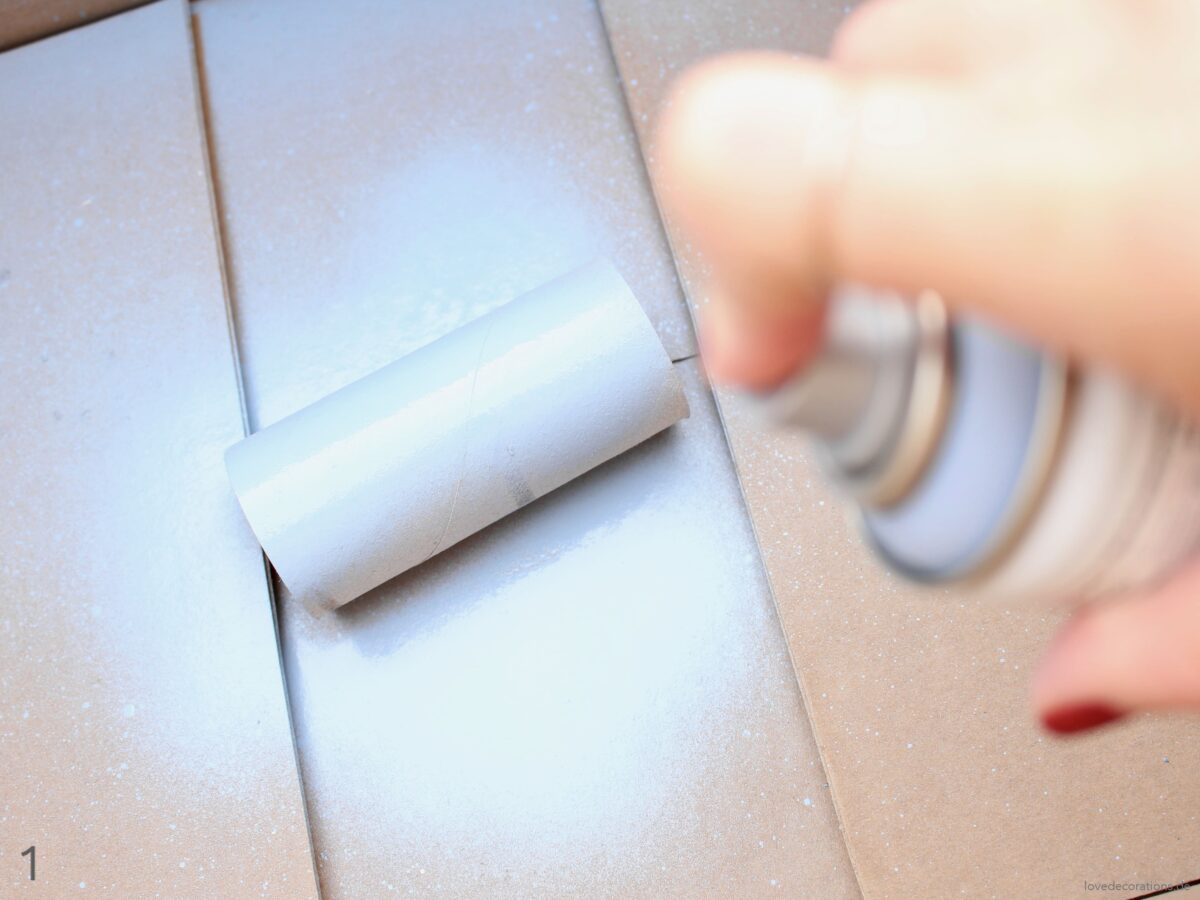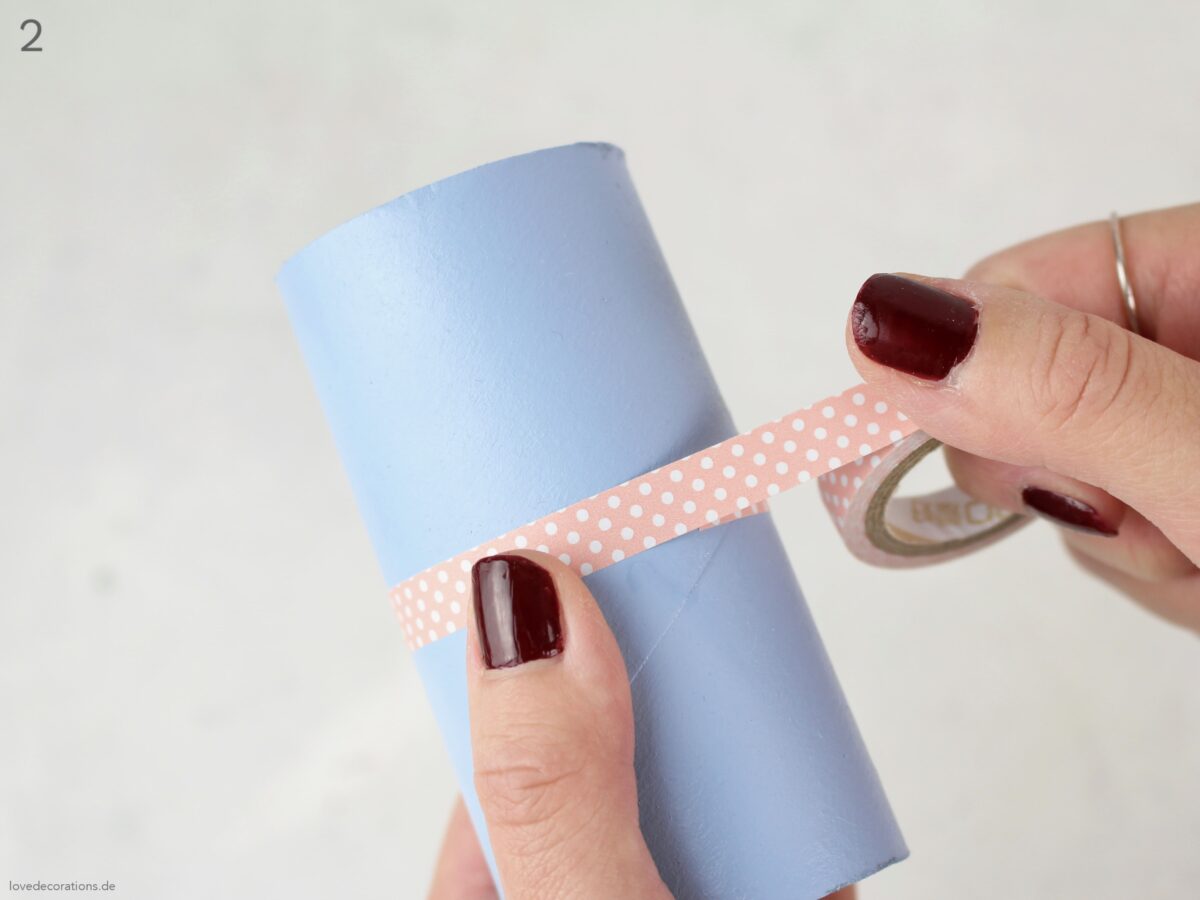 Spray/paint the toilet paper roll and let it dry well
you can also spray/paint the inside of the toilet paper roll, then the star will later be 2-colored
Apply the washi tape in the middle of the toilet paper roll – it should later serve as a guide when cutting and folding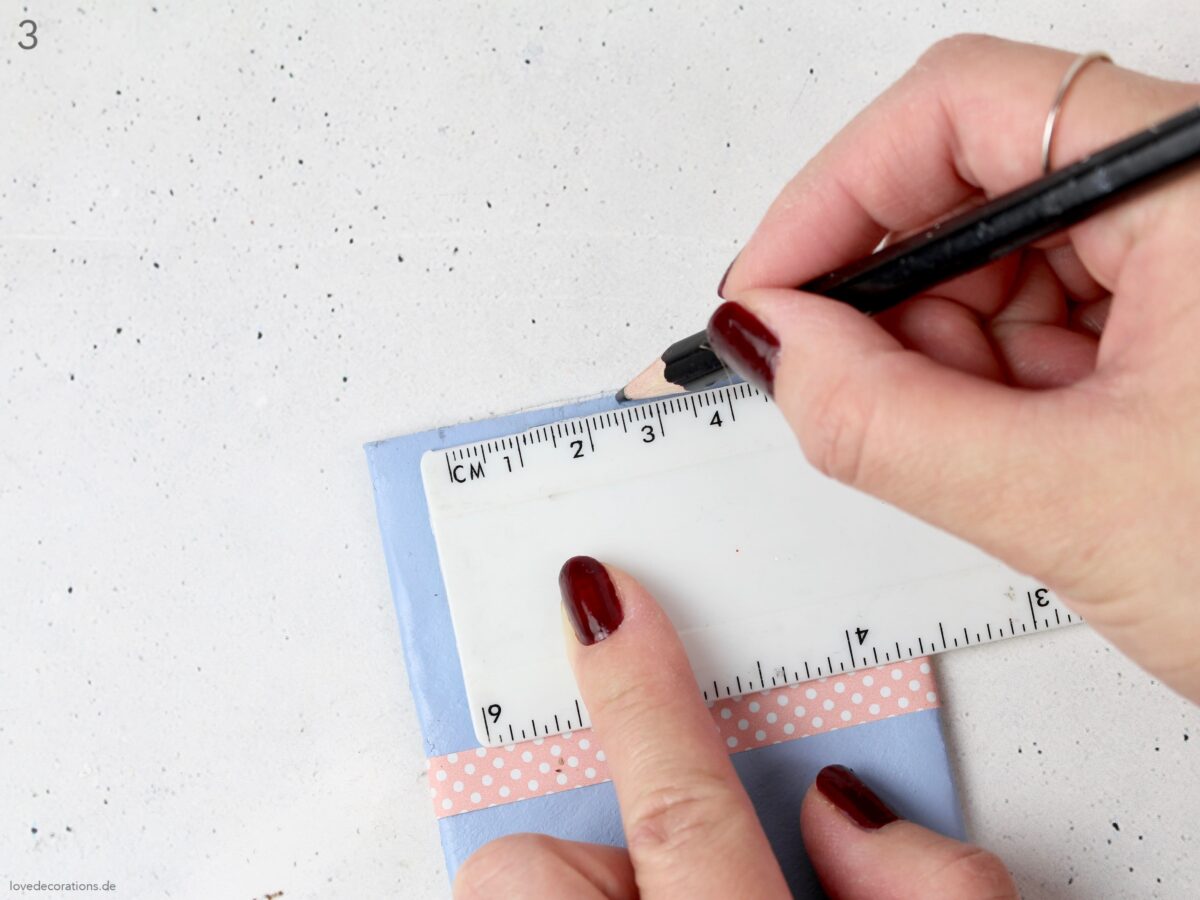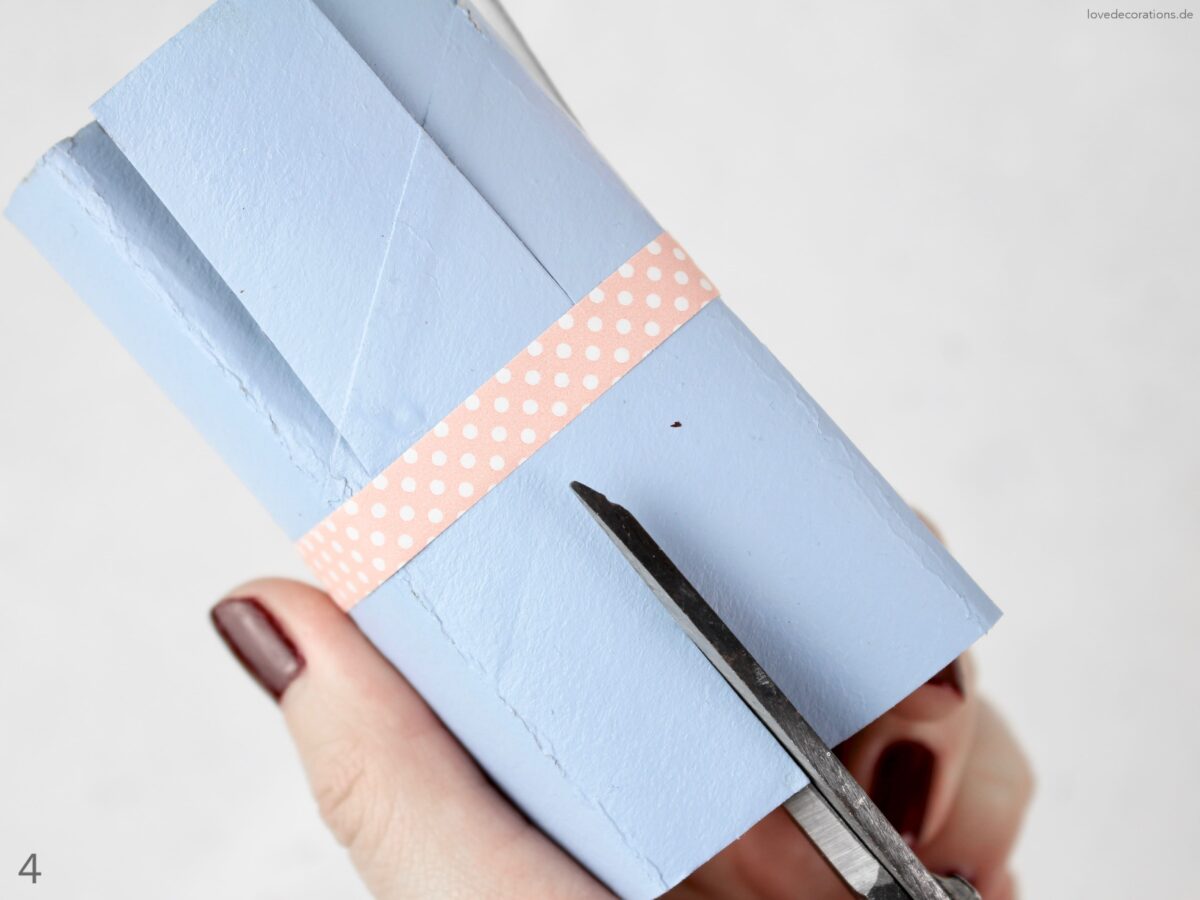 Now divide the toilet paper roll into strips of equal size
Recommendation: I personally find between 6-8 points the most beautiful
now cut at the marked point up to the washi tape
repeat on the other side (of the washi tape) – make sure that the new cuts are centered to those on the other side (so that the prongs are offset at the end)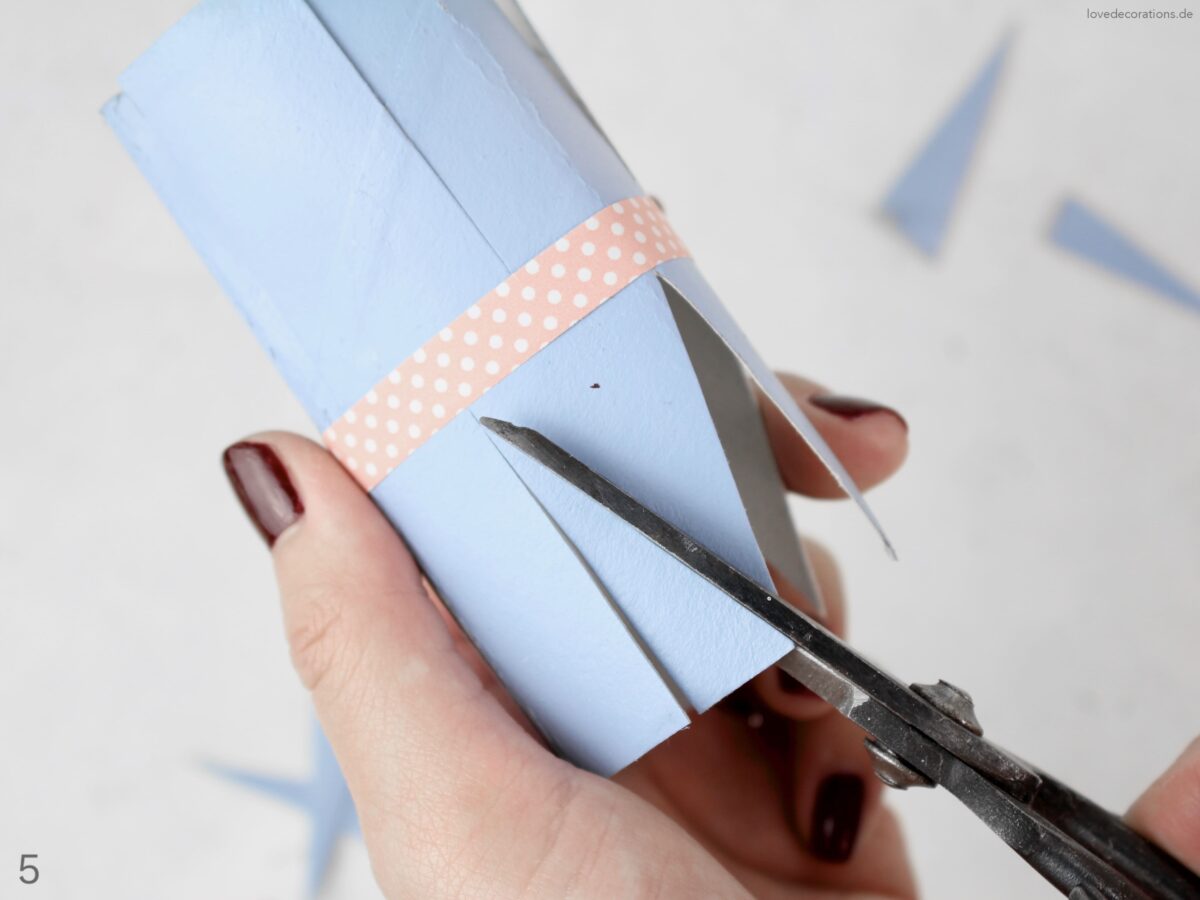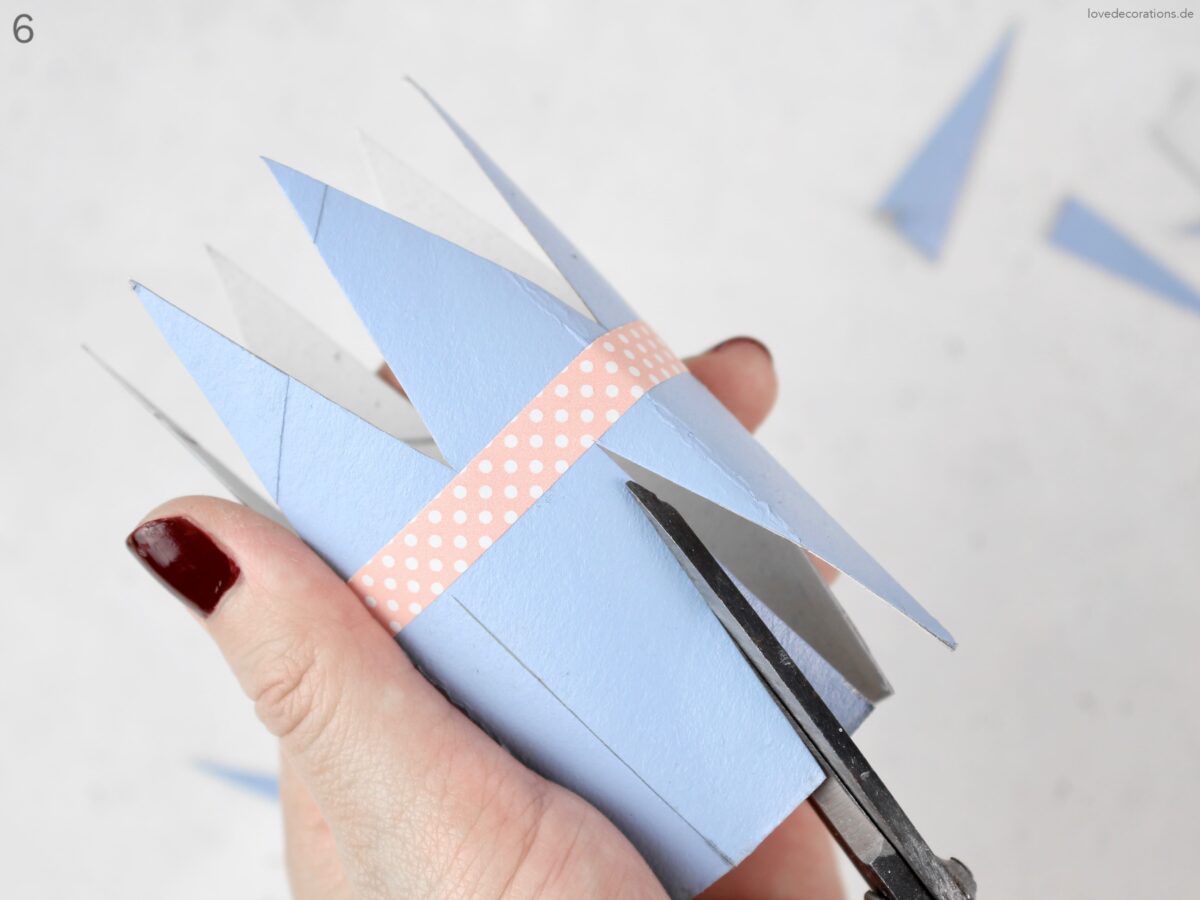 you now make spikes from the sections
repeat this step on the other side as well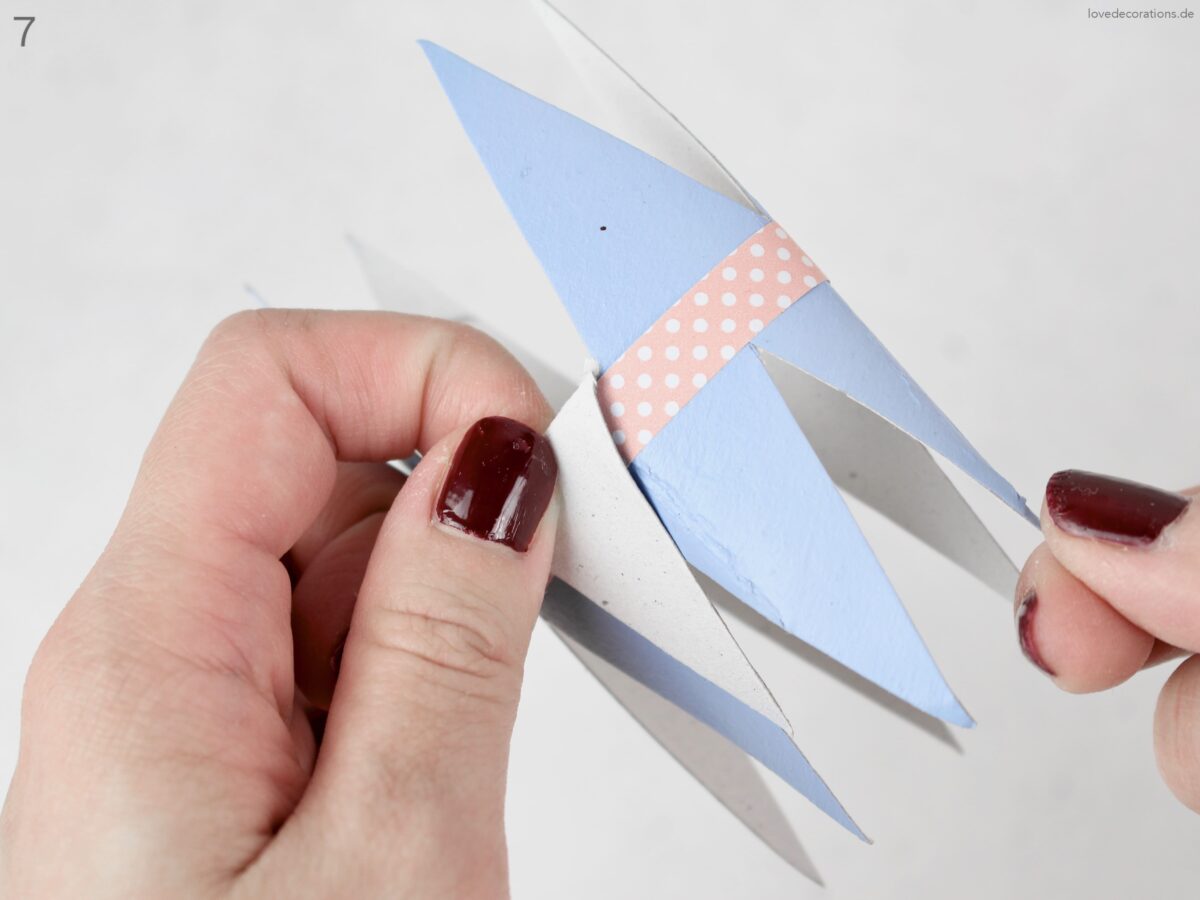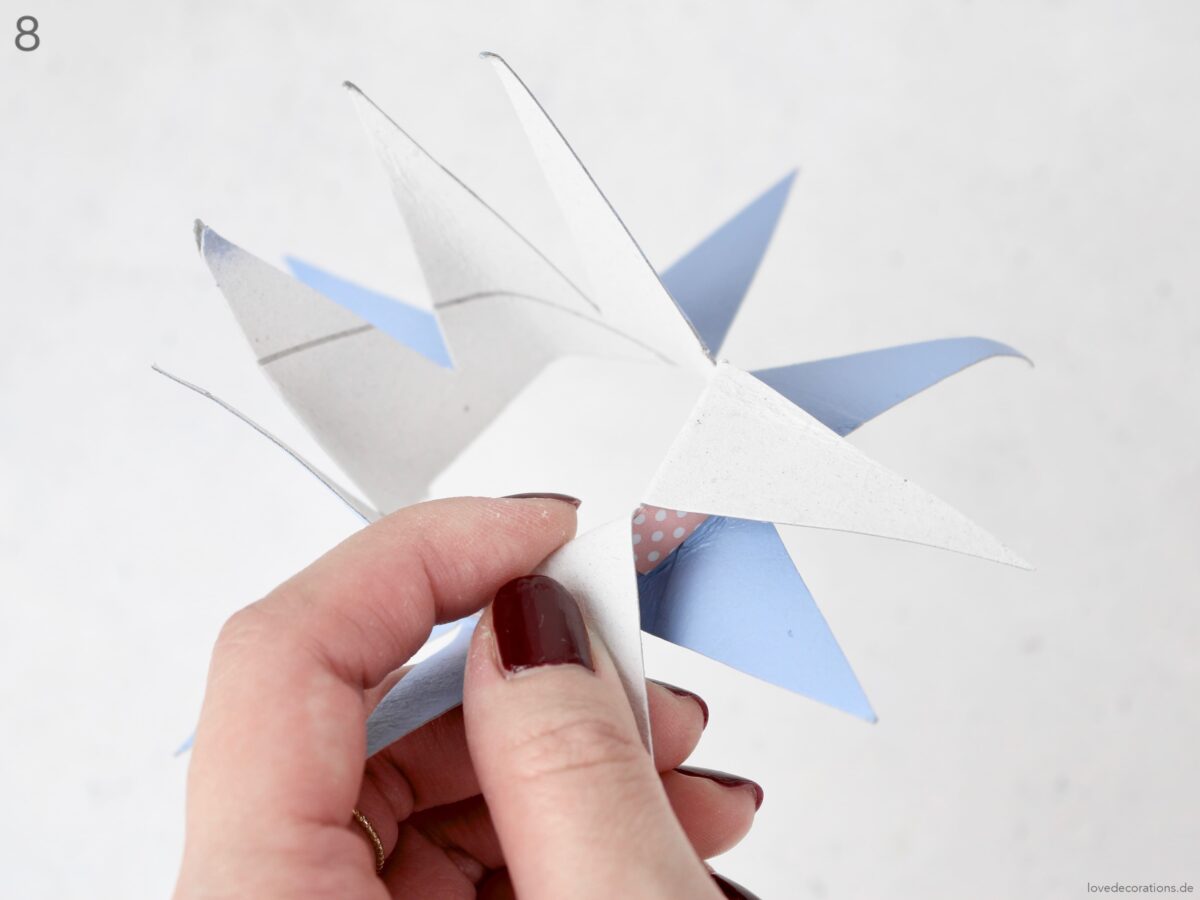 now fold over all the prongs
repeat this step on the other side and remove the washi tape strip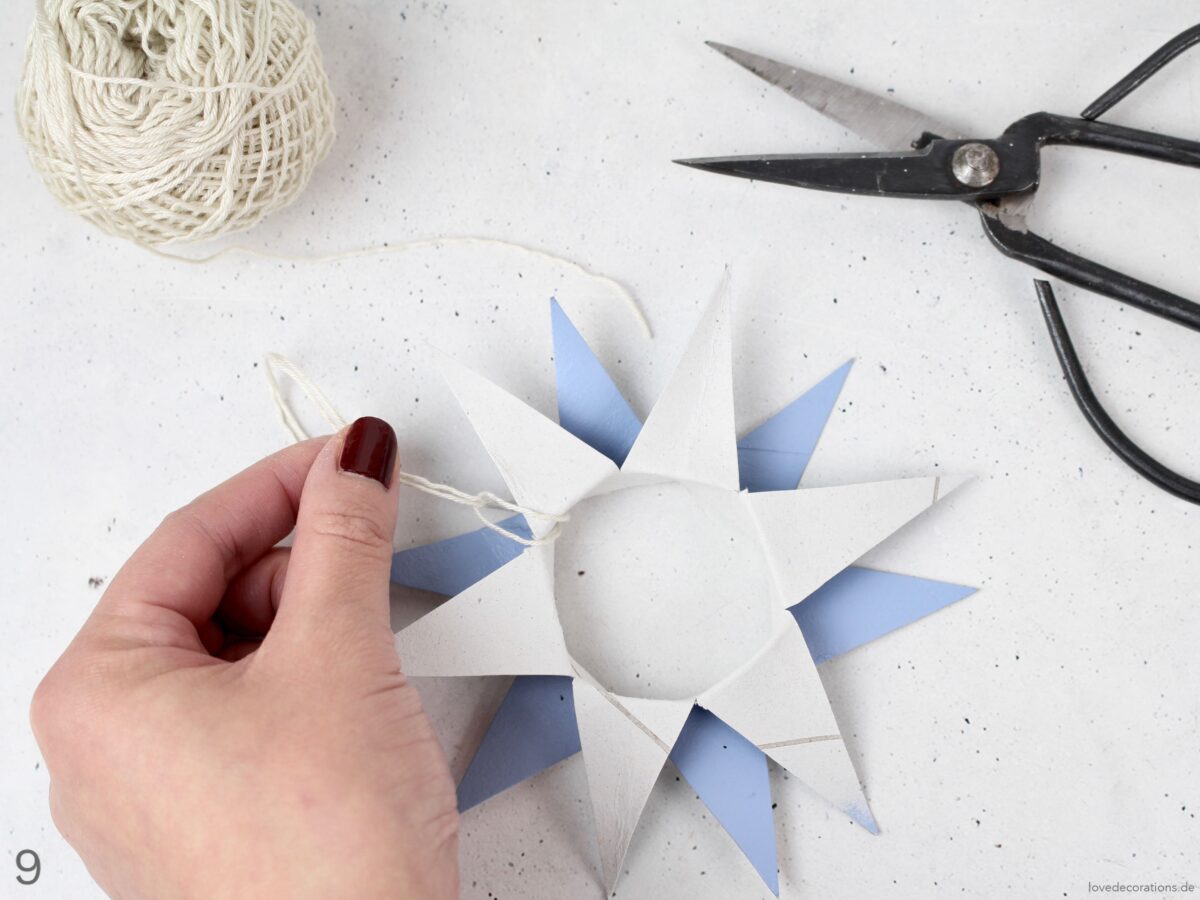 tie a ribbon around the star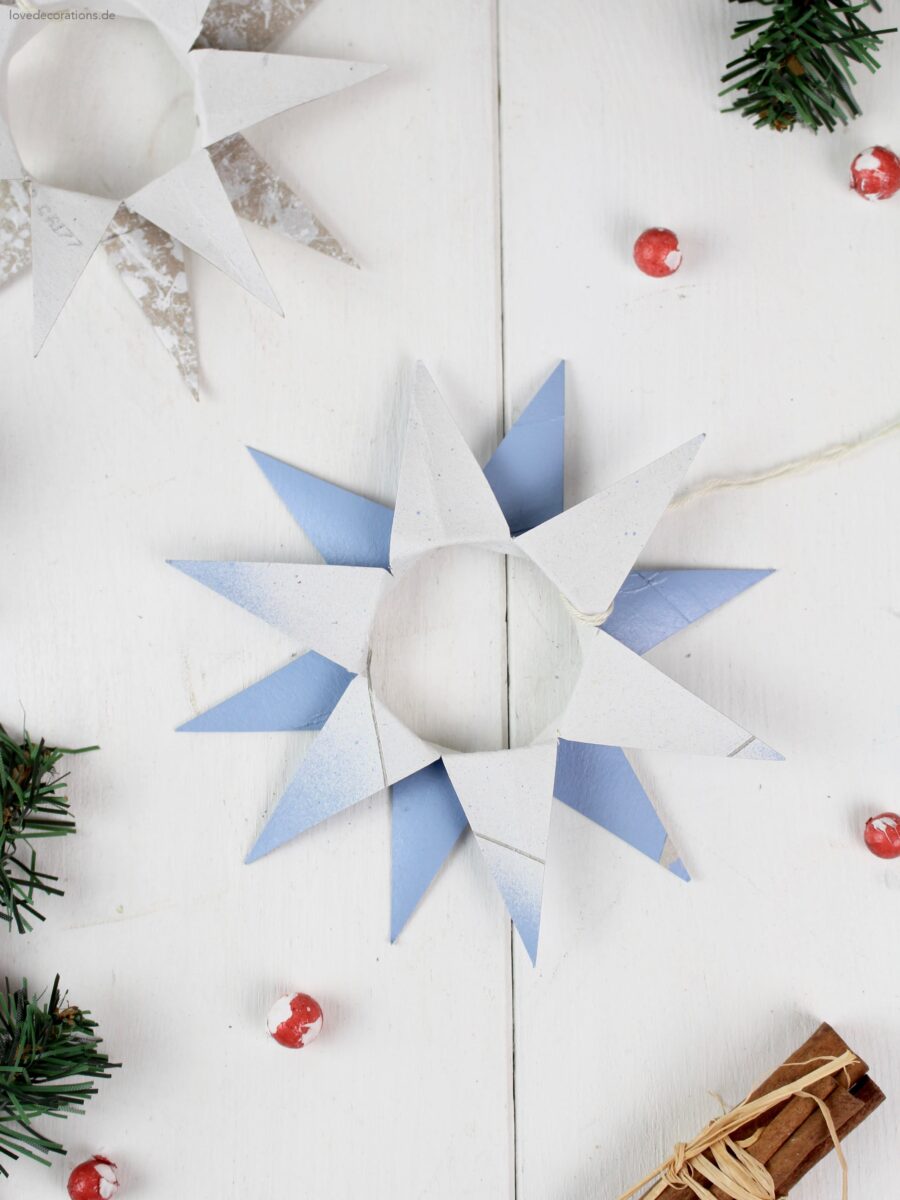 And what do you say? Once you've gone through it step-by-step, it all makes sense and isn't complicated anymore, right? 🙃
My stars this year will be either as gift tag used or ours Christmas tree decorate 🌟🎄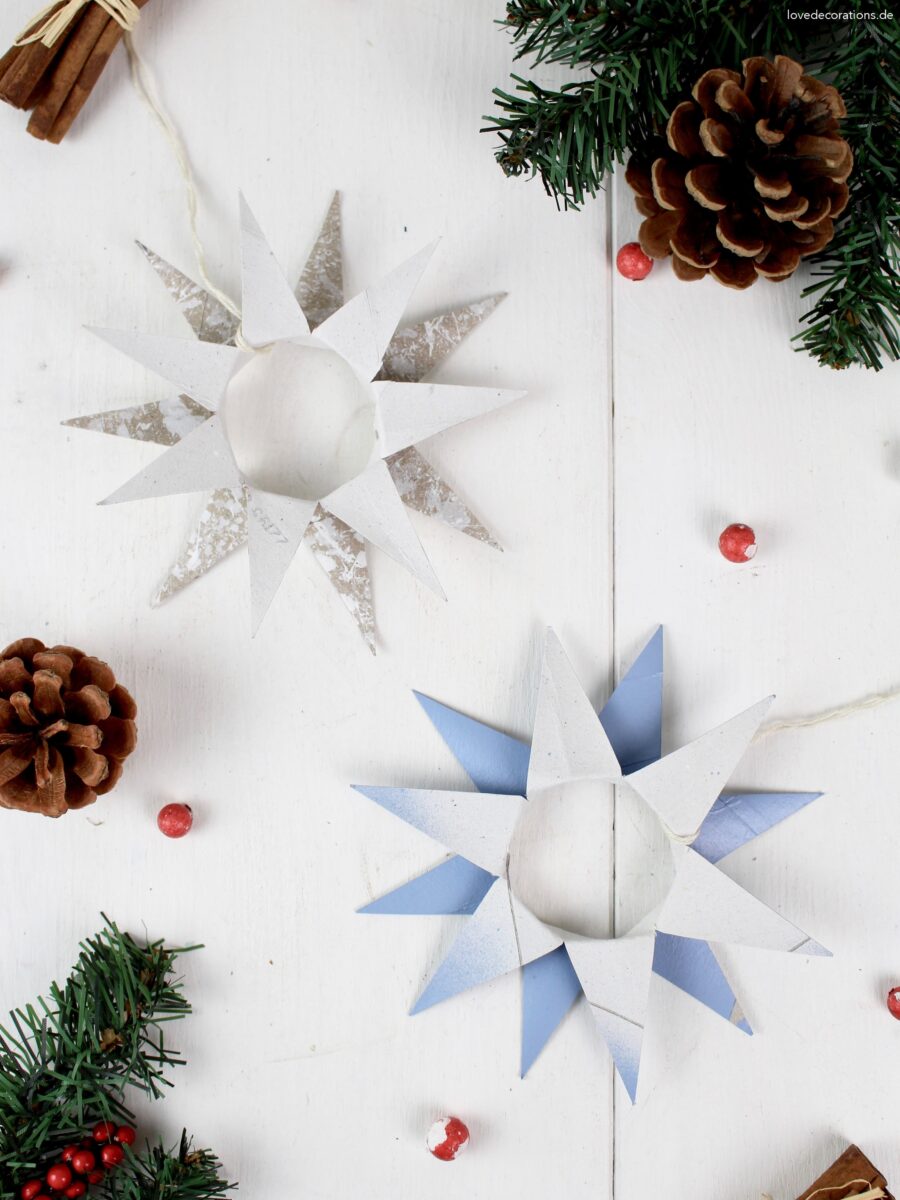 If you're still looking for more inspiration for paper star ideas – how about these DIY toilet paper roll stars [breit]? Or these DIY 3D paper stars – which are currently decorating our walls? I still love this DIY paper Christmas star 🌟
That's it from me. I wish you all a wonderful and stress-free Advent season 💝
You might also like these posts!
Source: lovedecorations.de