Hi dear! How are you doing? We already know that December is a long way off, but since we love Christmas, we're going ahead a bit and we'll talk about some christmas ideas to read, save and share. And if you want we can also fake dementia and prepare one of these Christmas dishes at any time of the year, why not?
Los christmas snacks They are a fundamental part of the celebrations during the Christmas season. They are usually served before the main meal as a snack and offer a variety of flavors and textures to whet the appetite and delight guests. These simple yet delicious little plates give us the perfect opportunity to socialize, share delicious food and create a festive atmosphere during the holidays. Christmas celebrations.
The diversity of options allows you to create original entrees to satisfy the tastes of the guests and make the culinary experience a memorable part of the festivities.
About Christmas appetizers
Christmas snacks have their roots in the traditions of different cultures. In many parts of the world, Christmas is celebrated with an abundance of food and drinks specials. Christmas appetizers are a way to start the celebrations in a festive way and share pleasant moments with family and friends.
Some people enjoy adding a themed touch to their Christmas appetizers. This can include little shapes, like stars, Christmas trees, gingerbread men, or use ingredients and colors that represent the season, like black and green olives, cranberries, or blue cheese to symbolize snow.
Trends in Christmas appetizers
A popular way to serve appetizers at Christmas is to organize a buffet. where guests can serve themselves. This allows for a greater variety of options and gives diners the opportunity to try different dishes based on their preferences. Another idea in Christmas celebrations is to put together different themed appetizer stations. For example, you can have a taco station where guests can assemble their own mini omelettes with a selection of ingredients, or a sushi station where a chef prepares live sushi.
Miniature appetizers are a great way to offer a variety of flavors in small portions. you can prepare mini blue cheeseburgersmini pizzas, mini quiches, or even mini hot dogs wrapped in dough.
If you are looking for healthier options for your Christmas appetizers, you can include raw vegetables con yogurt dip, fruit skewers fresh, small salads in individual cups or cucumber rolls hummus rellenos
What you need to assemble your Christmas appetizers
variety of options: Christmas appetizers are usually a mix of hot and cold dishes, offering a wide variety to suit all tastes. You can include tables of cheeses, sausages, seafood, canapés, salads, toasts like the delicious mexican chicken tostadas, savory profiterolesdips and sauces, among others.
festive ingredients: Christmas appetizers often incorporate typical seasonal ingredients such as nuts, fresh fruit, shellfish, poultry, ham, specialty cheeses, winter spices, herbs, and specialty breads.
careful presentation: Christmas appetizers stand out for their elegant and attractive presentation. They are usually decorated with festive elements such as rosemary sprigs, bay leaves, candied or caramelized fruits, and a sprinkle of spices or fresh herbs.
beverage compatibility: Holiday appetizers are often designed to accompany a variety of beverages, such as wine, champagne, cocktails, mulled cider, eggnog, and liqueurs. It is important to consider the combination of flavors when selecting appetizers and drinks.
Adaptability: Christmas appetizers adapt to different cultures and traditions. Depending on the region, the ingredients and preparations may vary. For example, in some Mediterranean cultures tapas are served for Christmas and in others fresh seafood is prioritized.
Vegetarian and vegan options: In recent years, there has been an increase in demand for vegetarian and vegan Christmas snacks. Vegetarian options include dishes like spinach croquettes o Ham croquette, stuffed mushroomsroasted eggplant dips and avocado and tomato toast.
international appetizers: Christmas is an occasion to explore flavors and recipes from different parts of the world. International appetizers may include sushi, Argentine meat empanadasIndian samosas, Italian bruschettas, falafel from the Middle East and many other delicacies from different culinary traditions.
sweet snacks: In addition to savory appetizers, small and sweet desserts can also be part of the Christmas selection. These may include decorated cookies, chocolate truffles, nougatmacarons, coconut snowballs and miniature cakes.
Compilation of typical Christmas appetizer recipes
Due to its characteristics, there are recipes that can be adapted to the Christmas season. Either because they are easy to make, original and showy or presentation that makes them ideal for snack as entree. But there are other recipes that are emblematic of the Christmas holidays and are a must on any table.
Such is the case of Coiled Chicken and the matambre Arrollado which, although they are a bit difficult in the recipes, can be made and continued to eat in the following days or they could even be made and frozen without any problem.
In Argentina the recipe for the winch sinks It is a classic of the holidays but curiously, it is an Italian dish that in Europe is not consumed at Christmas but in the summer.
if we think about traditional and cheap appetizers for Christmas we think of deviled eggs y Tongue to vinaigrette. The ingredients are accessible and because they can be eaten cold they are widely consumed as a snack in the Southern Hemisphere where Christmas is in summer.
And it also happens that many (many) times Christmas appetizers have to be taken to the homes of family and friends. In these cases, the conditions must be that they are easy to transport and can be consumed cold. Are 11 Cold Appetizers They meet these two characteristics and are also delicious.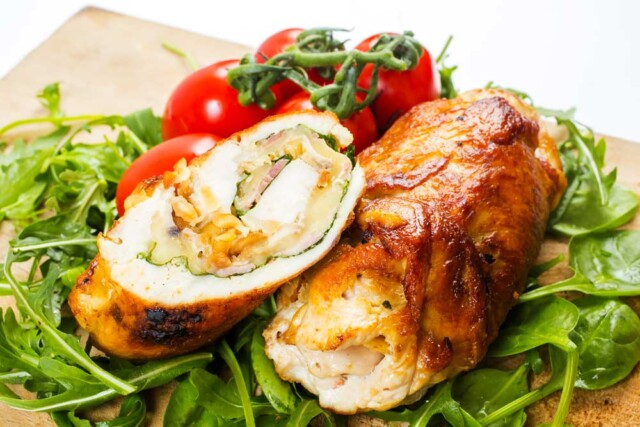 Source: www.paulinacocina.net