Hello hello my loves 🎀
Yes, I know we haven't even gotten past Valentine's Day and Mardi Gras/Carnival yet and I've got an Easter DIY around the corner.
But hey, we all know – time flies faster than we would like and Easter will be knocking on the door sooner than we expect. That's why I faithfully follow the motto: Better a little too early than too late 😊 Sounds very plausible, doesn't it?! 😉
You already know my DIY Ferrero Kisses rabbits and my DIY Ferrero Kisses Easter eggs from the past 🐰🐣
Also, if this is mainly at New Year's Eve and St. Patrick´s Day properly tinkered, I think that the DIY Ferrero lucky clover and the DIY Mon Chérie lucky clover are also useful Spring or Easter time fit 🍀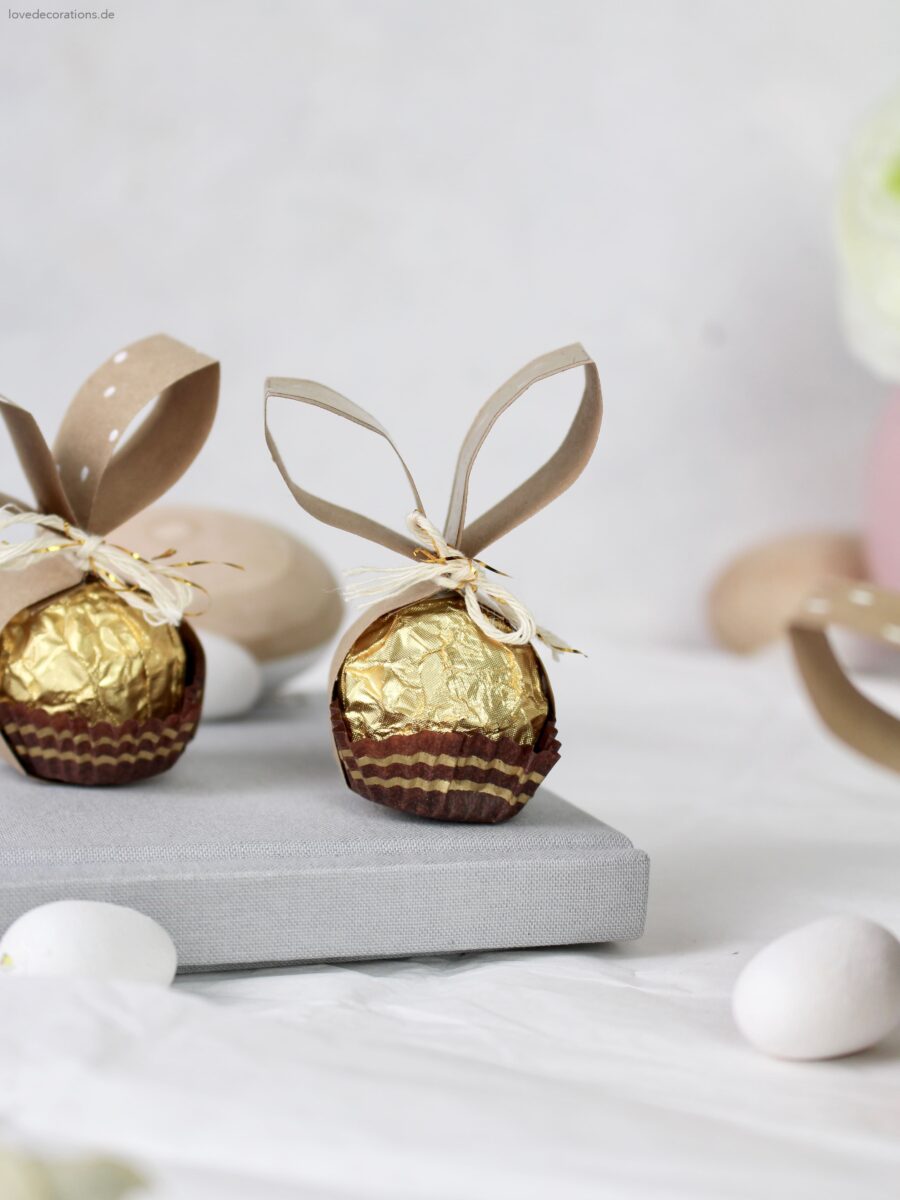 Also in 2023 I sat in my quiet little room and tinkered around a bit – so that I can offer you something new in this regard this year as well.
It will be again Ferrero Hassenbut not with Ferrero KISSES – but with Ferrero ROCHER 😊 We stay in the same familybut change them Color. Is called, orange-copper becomes gold and brown 🎀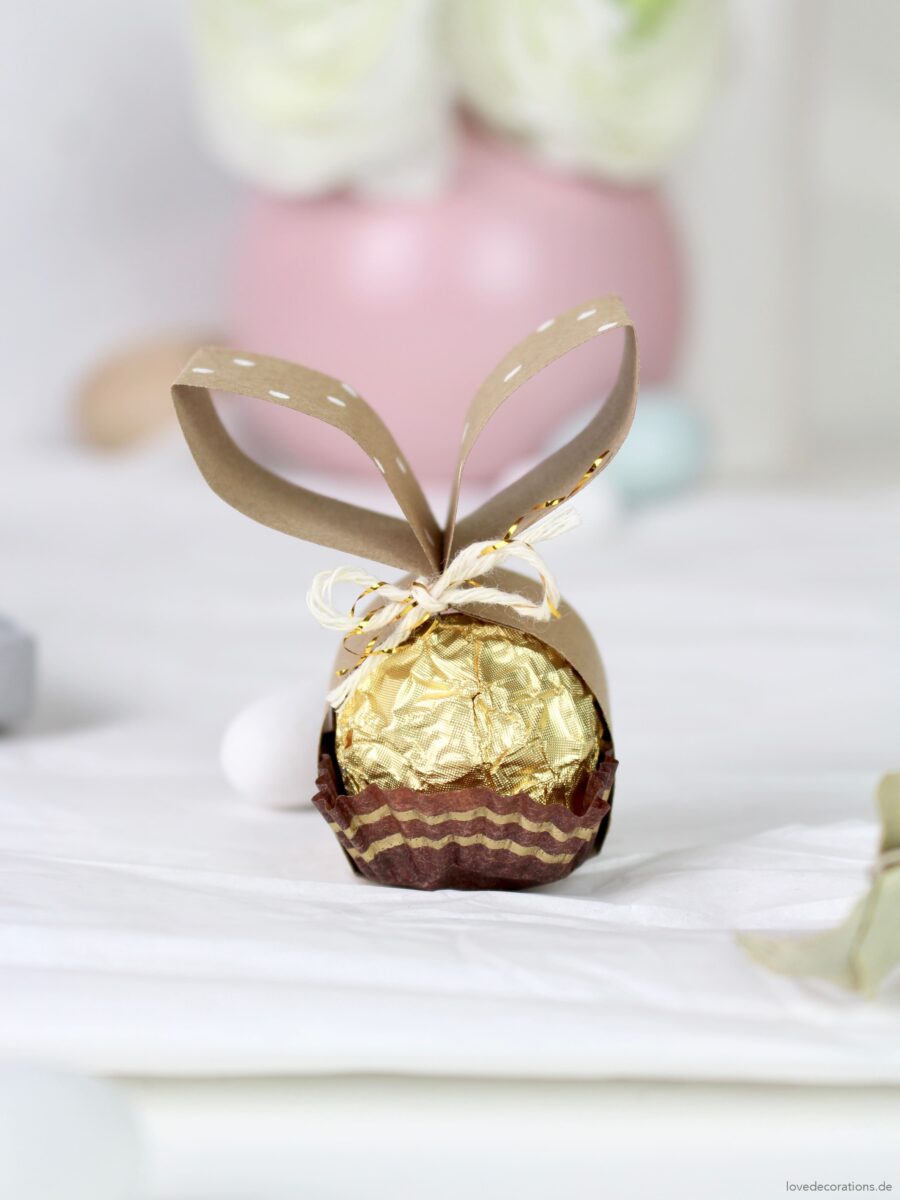 Anyone who has already made the DIY Ferrero Kisses Rabbits in the past will notice – the instructions are the same, only the dimensions and the chocolate are different 😉
For the rest of you – you'll have to tinker a bit, but it will work. Once you've done it, you'll think: "…was easy, I'll go into mass production…" 🐰😊🐰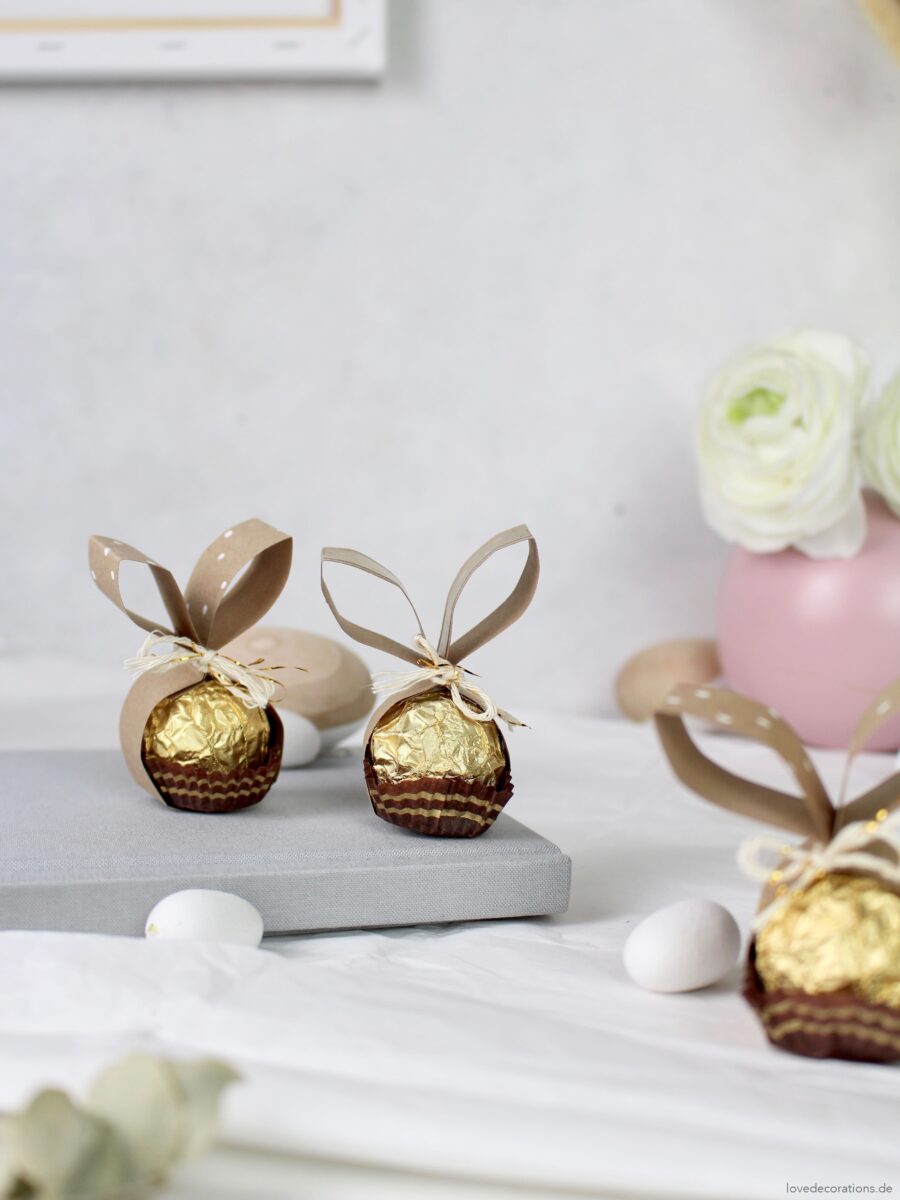 And so that you can now go into mass production, I'll stop my babble and let you study the instructions in peace 😉 Let's make the DIY Ferrero Rocher rabbits🐰😄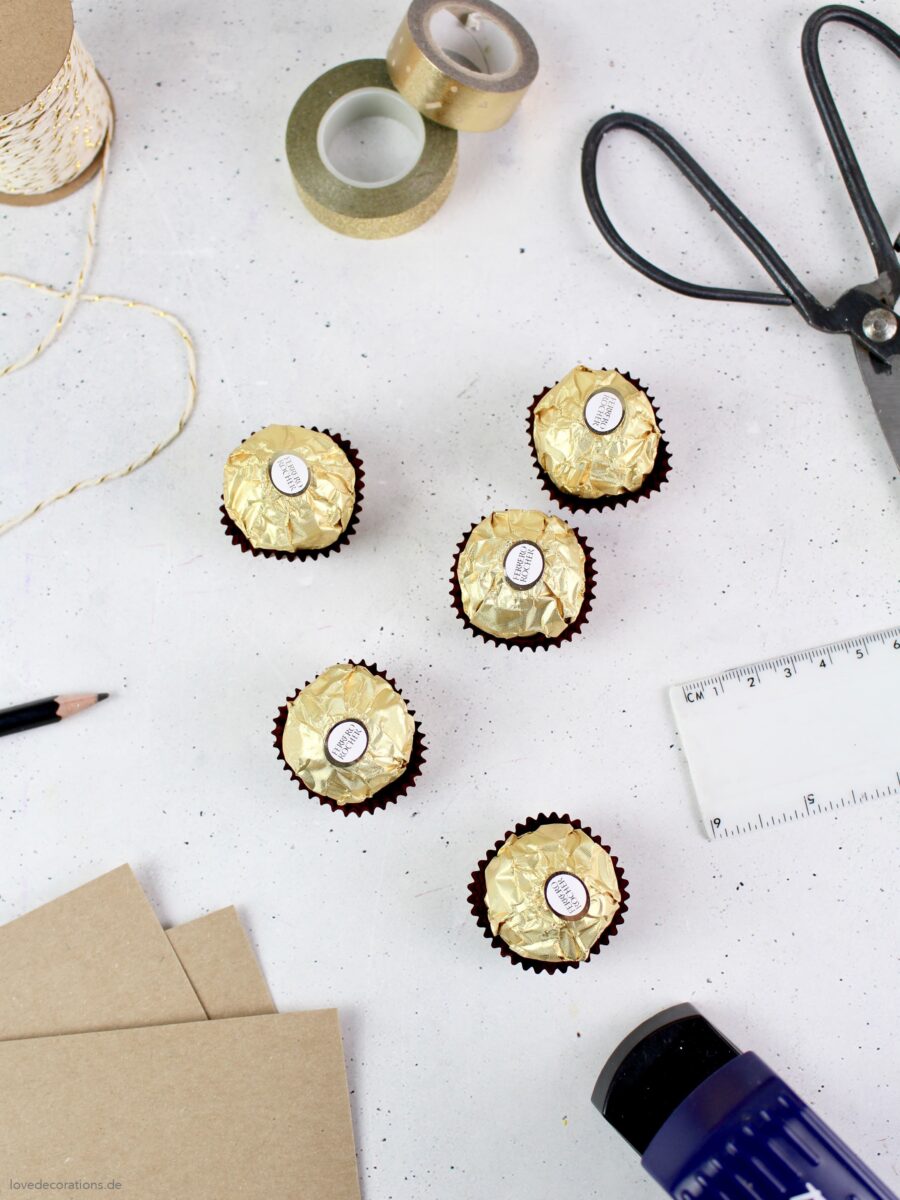 Step-by-step instructions: DIY Ferrero Rocher rabbits
You need:
Ferrero kisses
kraft paper [*] / construction paper [*]
ruler + pens
Scissors [*]
Washi tape/sticker/stamp/label to design
Thanks [*]
Band [*]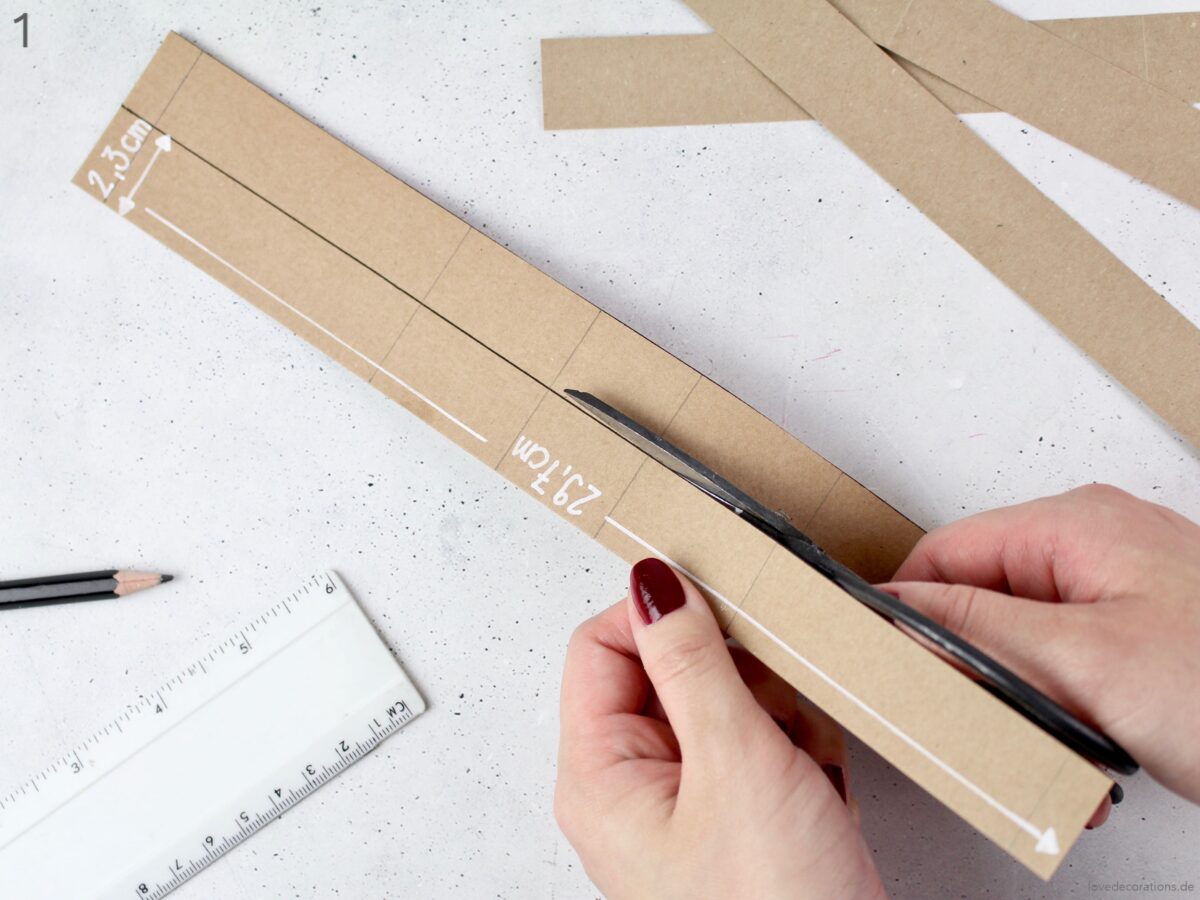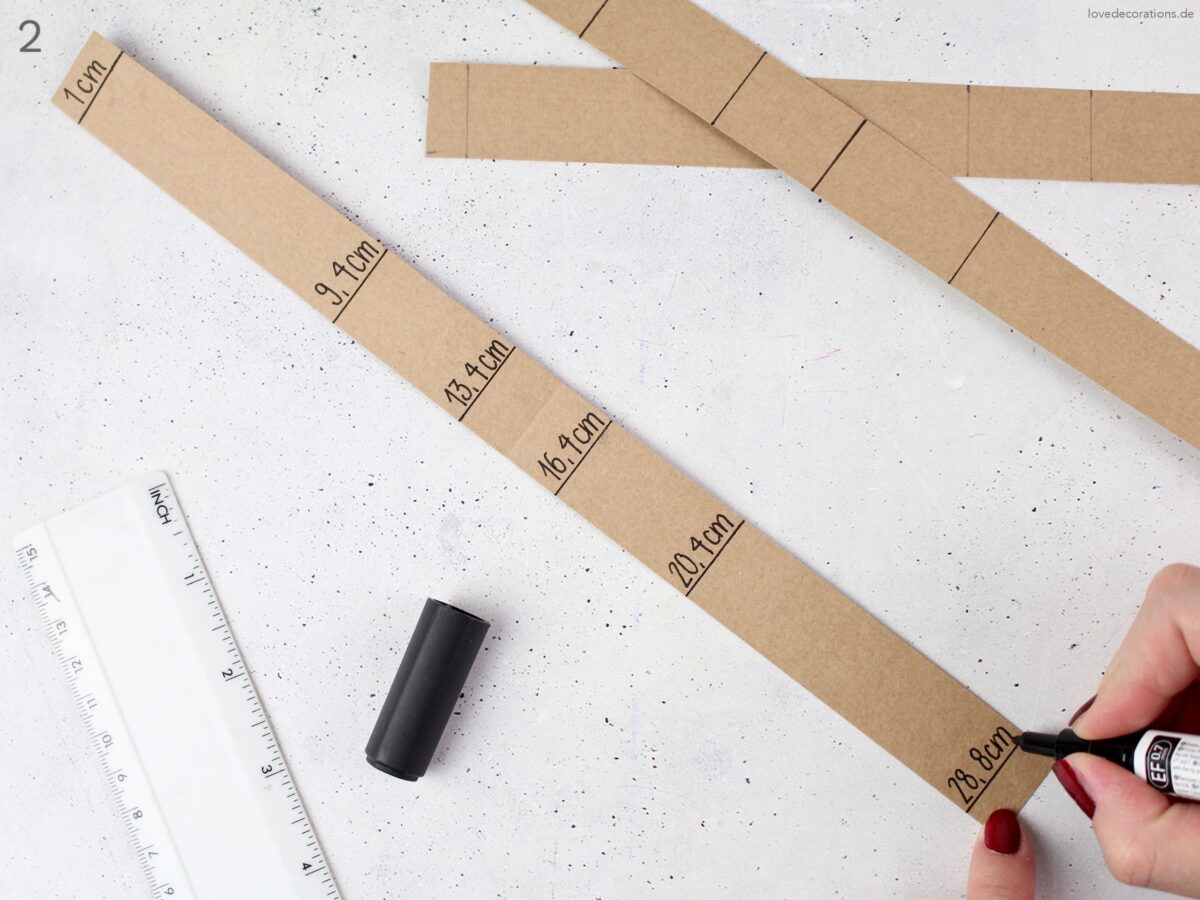 cut a strip measuring 29.7 cm x 2.3 cm
mark the following places: 1 cm / 9.4 cm / 13.4 cm / 16.4 cm / 20.4 cm / 28.8 cm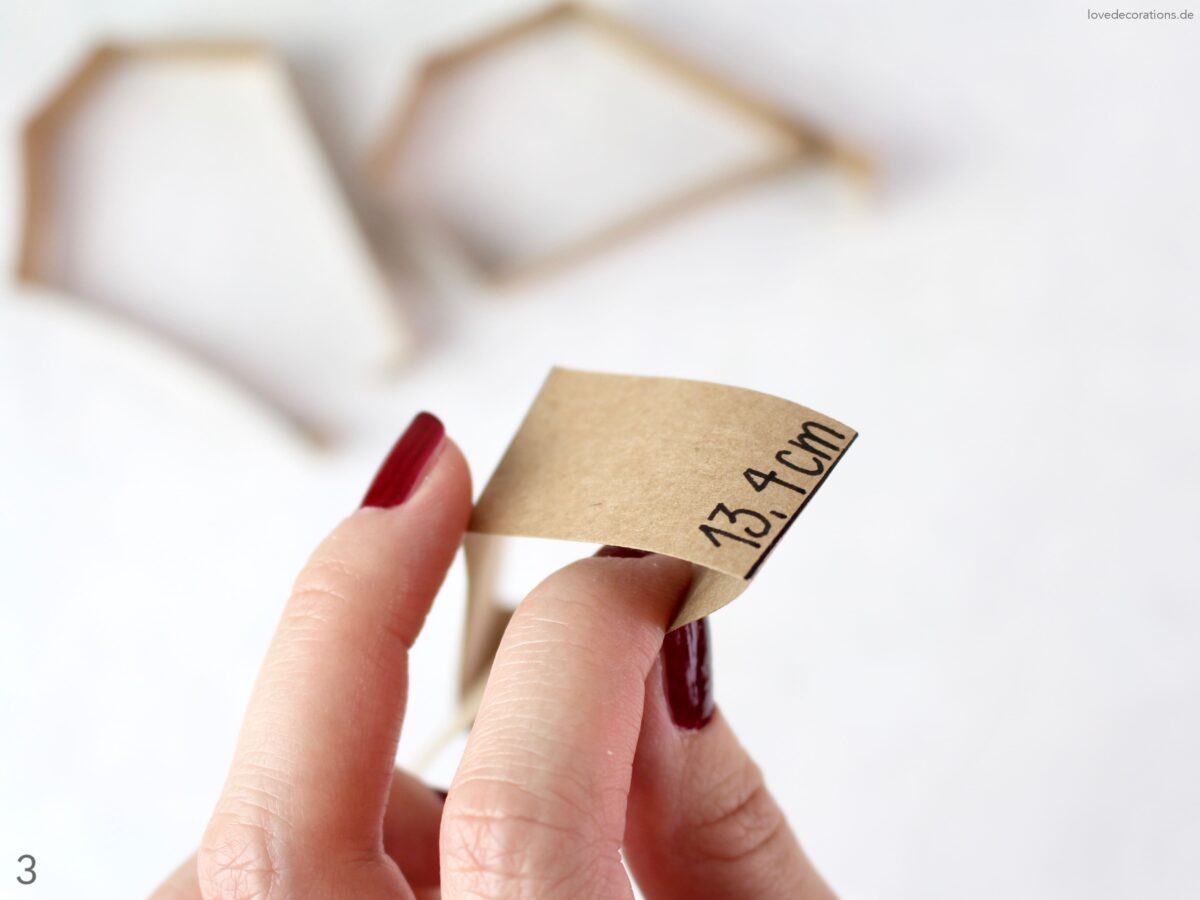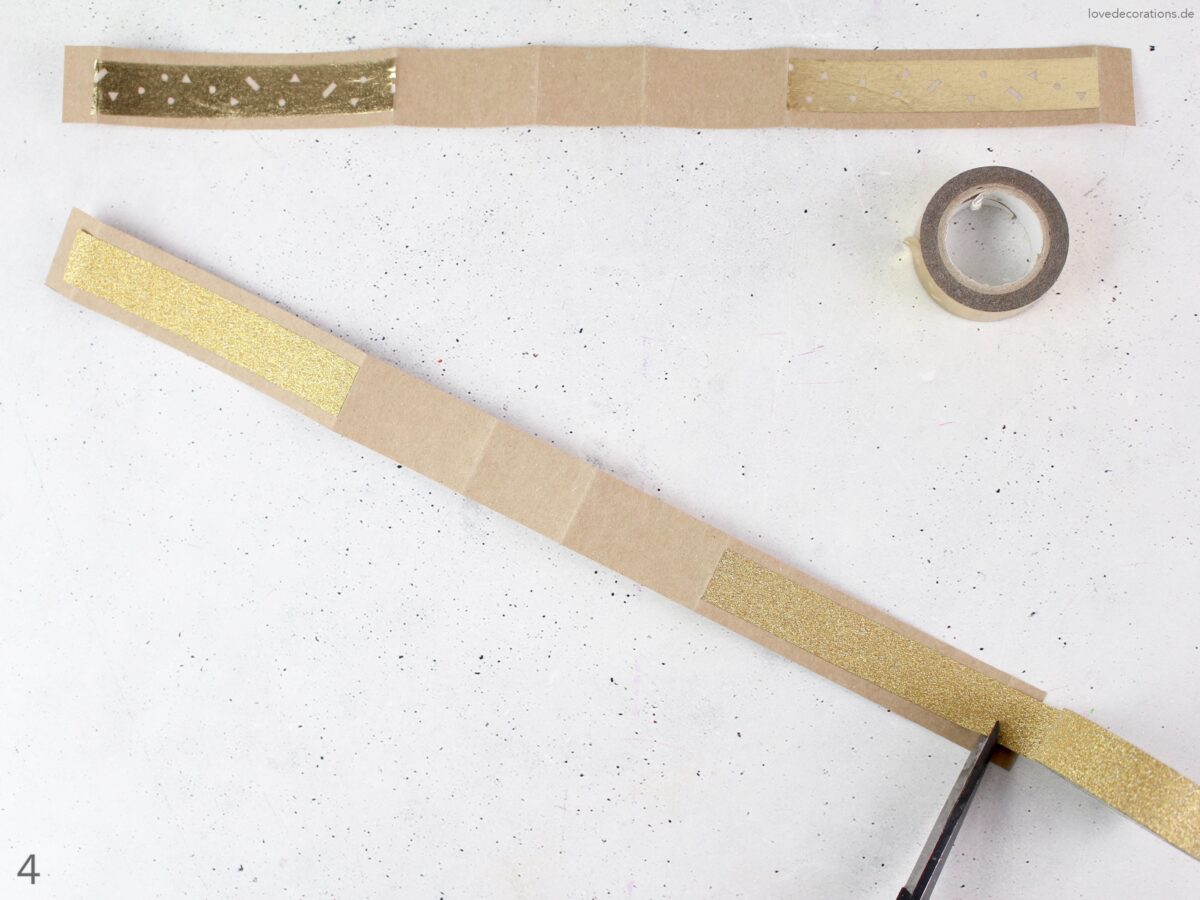 fold in the places you just marked
design the two outermost folding sections on both sides with washi tape/stamps/stickers/pens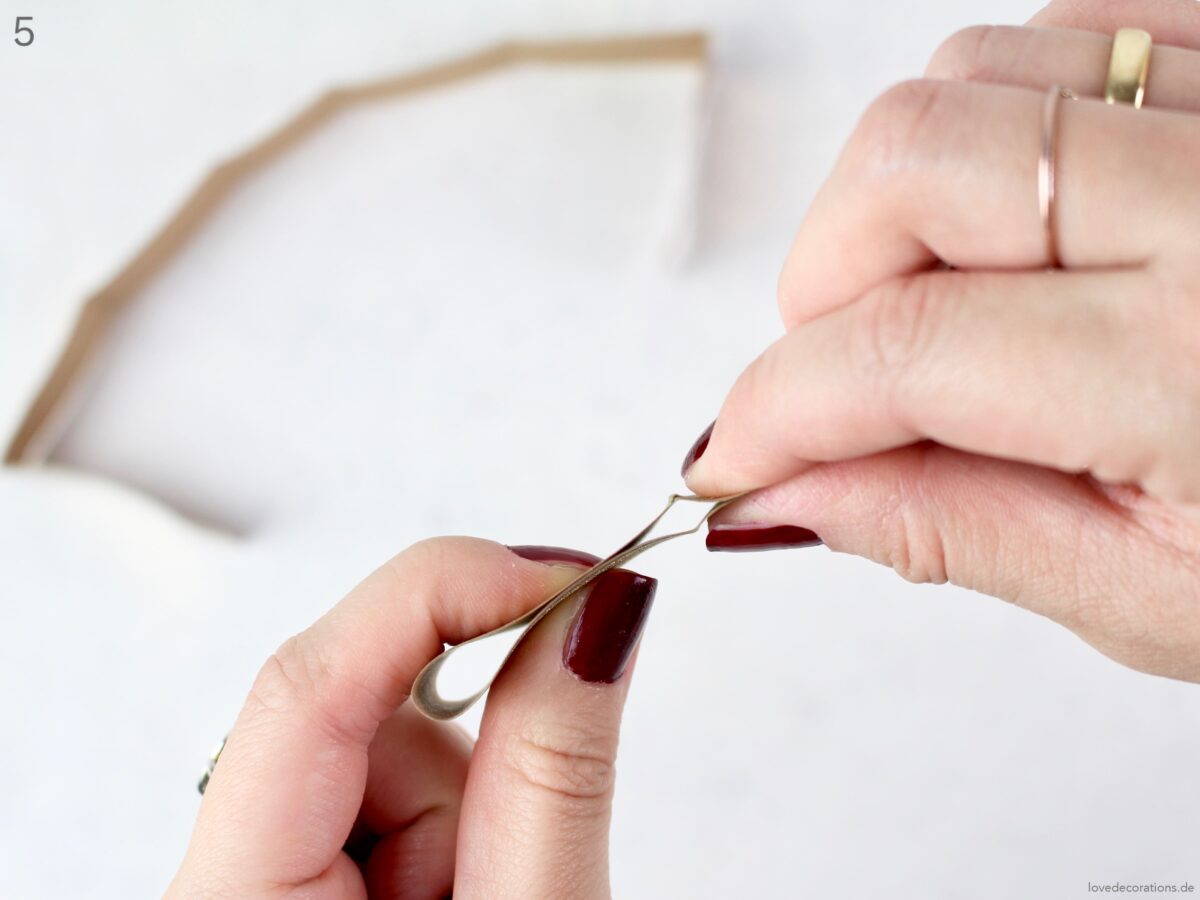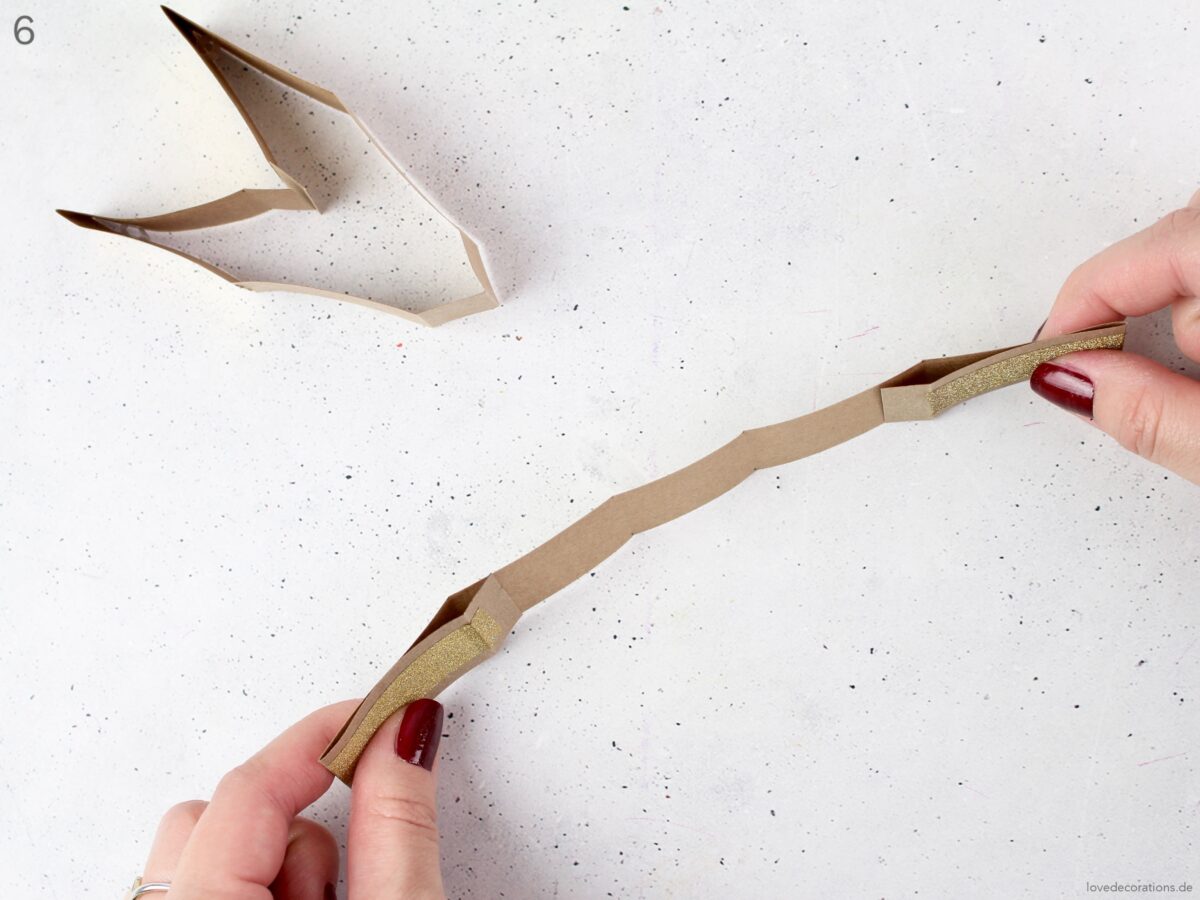 put the 1 cm spot on the 9.4 cm spot
put the 28.8 cm spot on the 20.4 cm spot
now fold the whole thing in half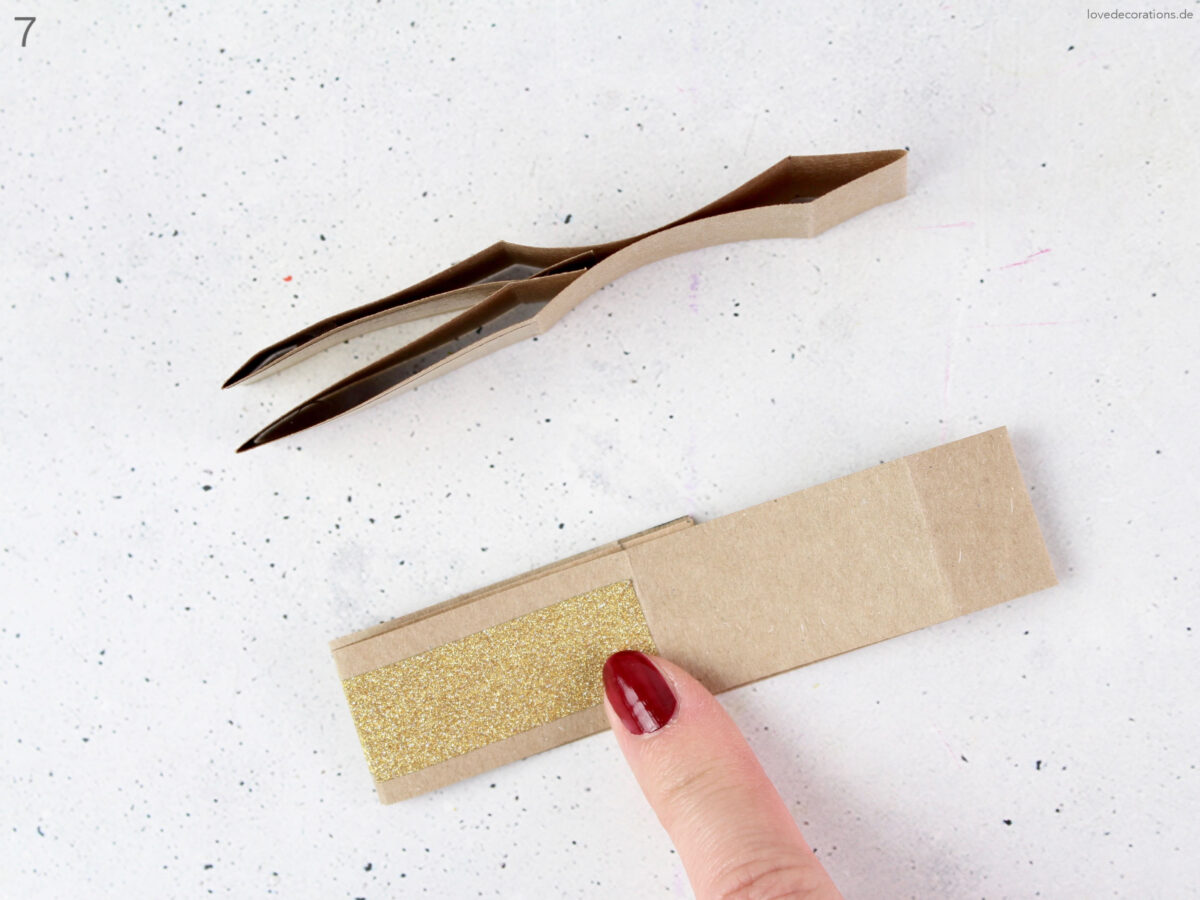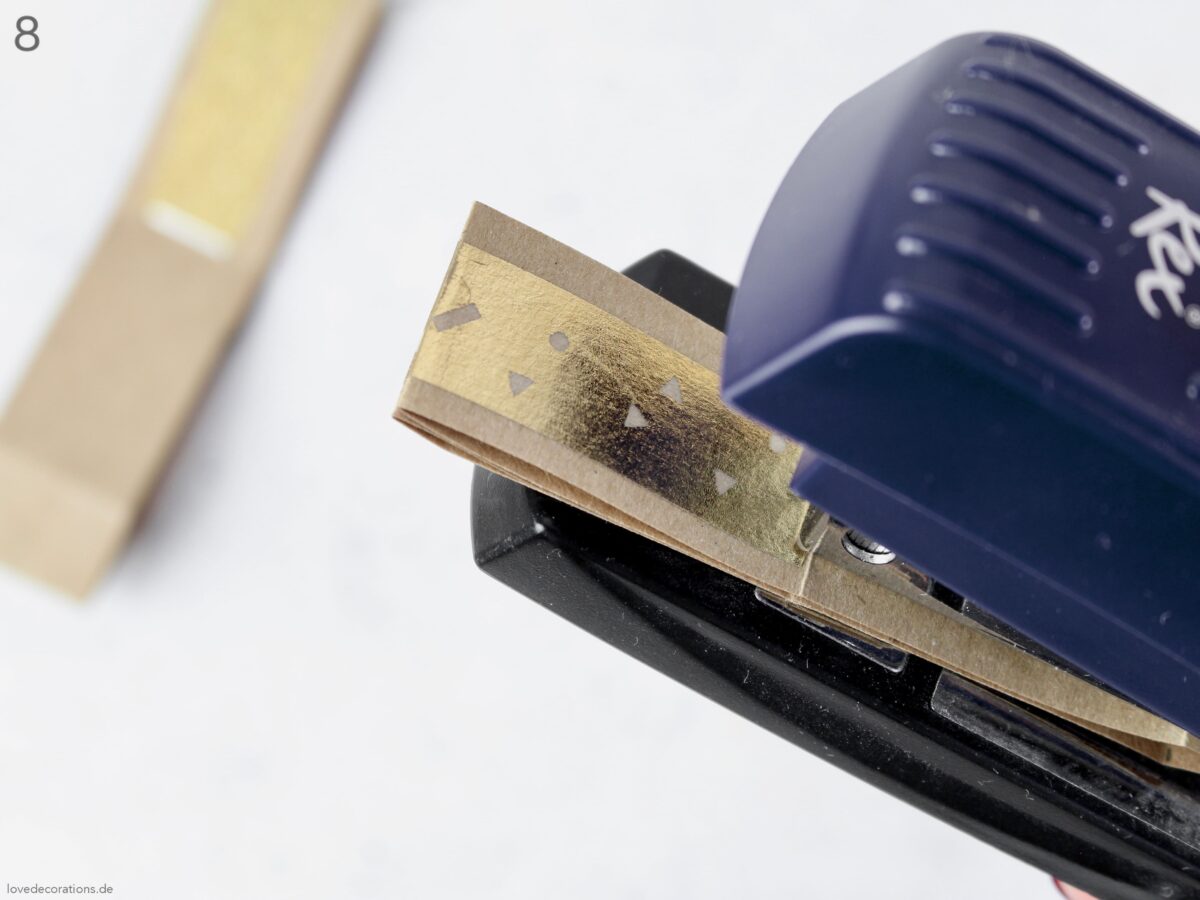 this is how it should look now
ie the 1 cm + 9.4 cm location is now on the 20.4 cm + 28.8 cm location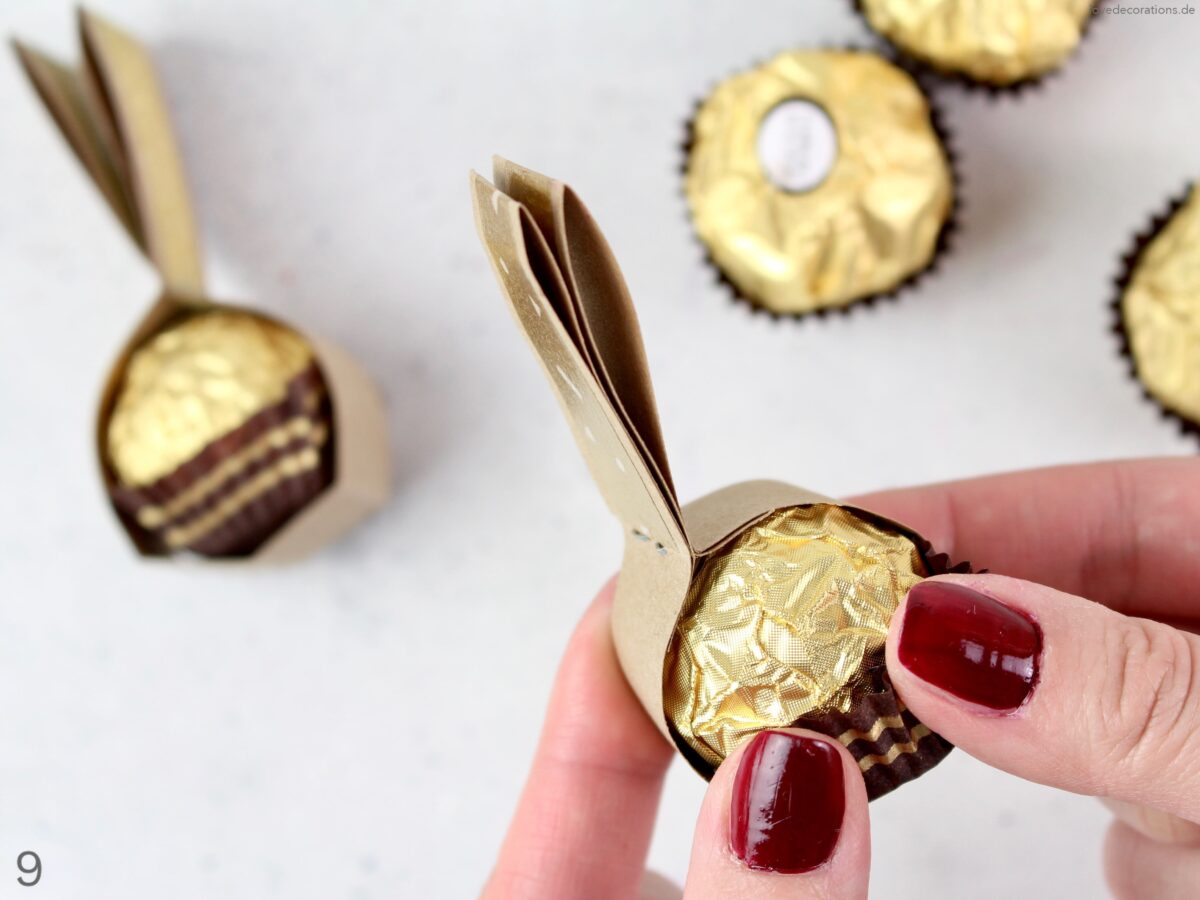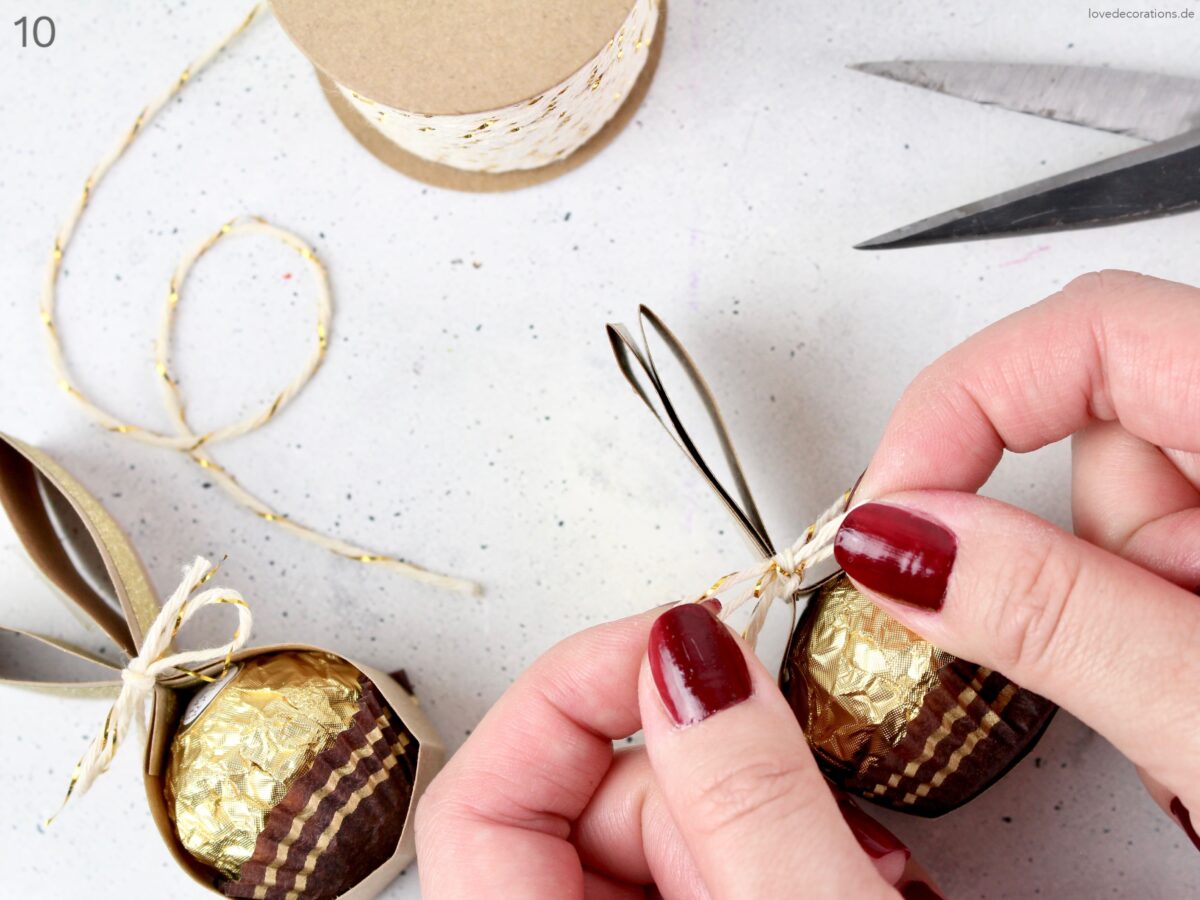 now push a Ferrero Rocher into the lower gap
tie a bow around your ears (also hides the staple)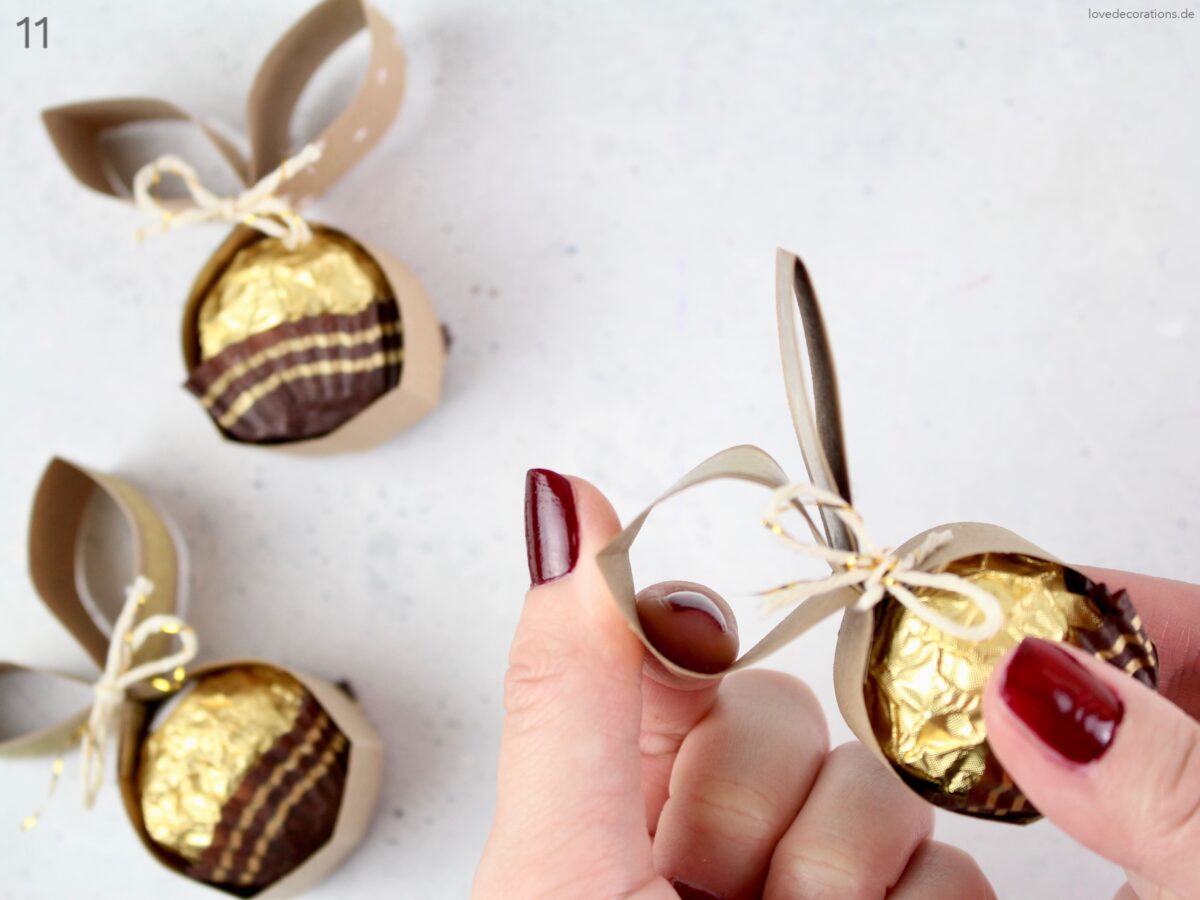 shape the ears/spoonfuls a bit – done!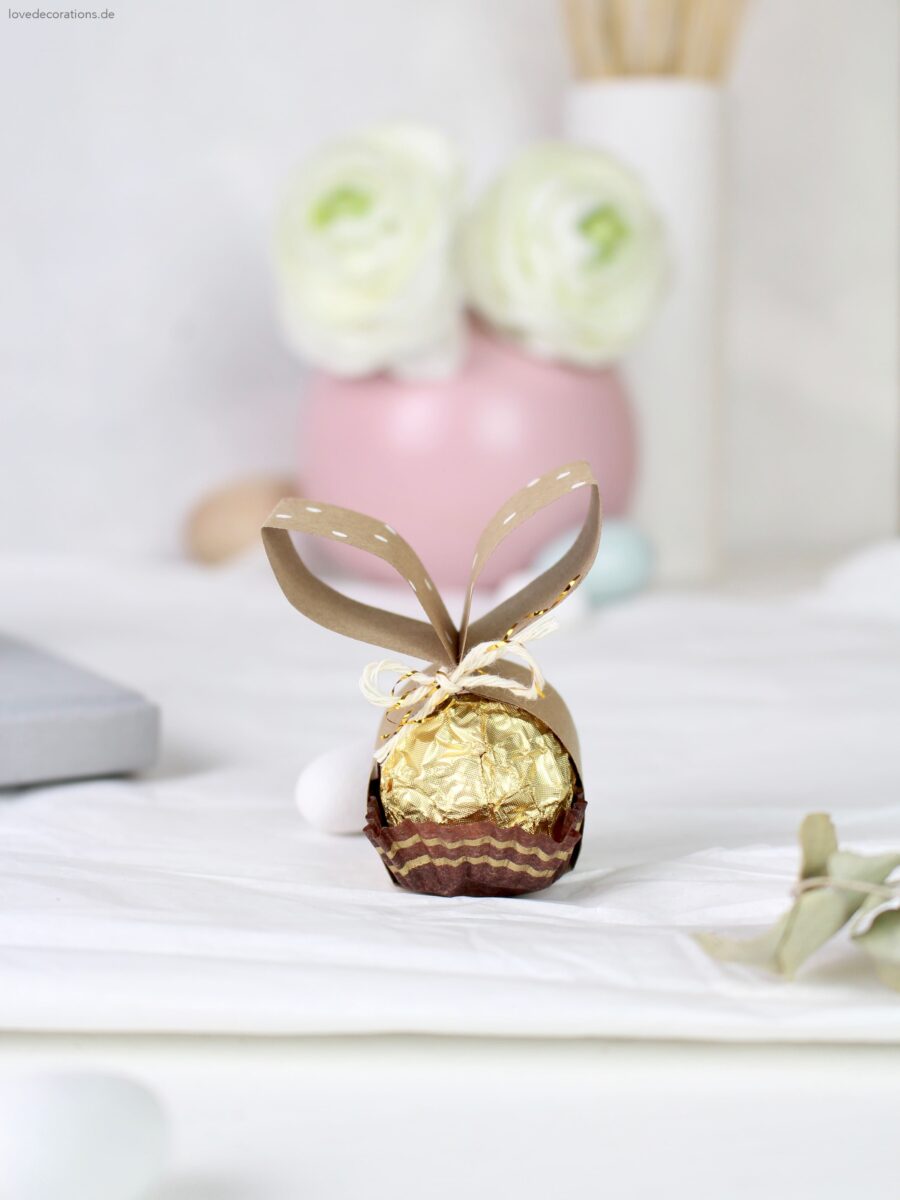 And there it is: your first DIY Ferrero Rocher Hase 🐰🎀 Now you can go into mass production and make lots of DIY Ferrero Rocher rabbits – because why only 1 person when you can make many people happy 😉
Incidentally, they are of course not only suitable as Easter souvenirbut also as little attention on e.g. the Easter brunch table 🐣🌷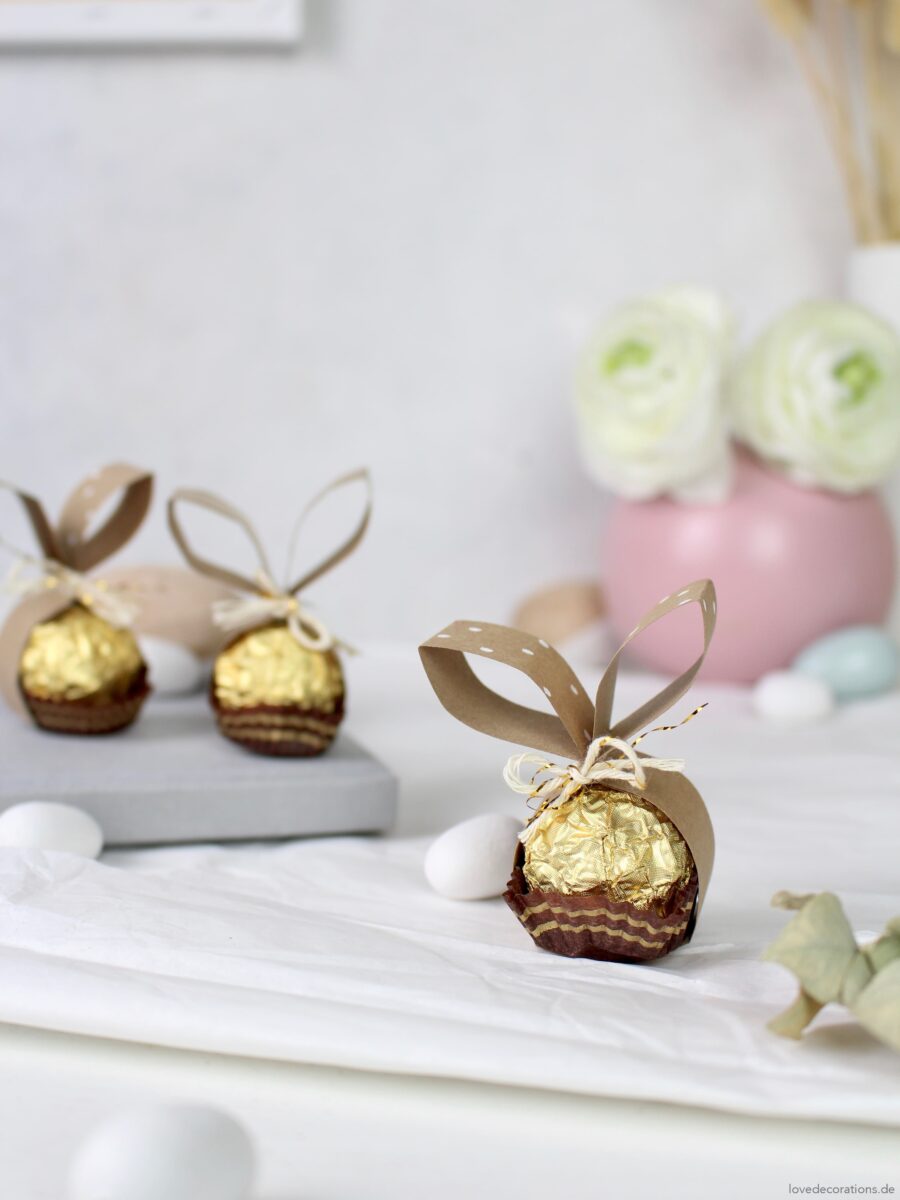 Sooo, since I'm still stricken, I'm going to head to bed now.
yes it is 1am And yes, for me it is indeed early. I usually go to bed much later 🙈 Team Night Owl and stuff 🦉
I wish you a wonderful week with lots of sunshine ☀️ 💝
➡️ If you are still looking for more DIY Ferrero ideas – once [hier] click 😊
➡️ If you want to take me through everyday life or take a look behind the scenes – once [hier] click 😊
You might also like these posts!
Source: lovedecorations.de