Are you looking for a simple recipe for a sweet party snack to prepare? Then try my fruit dessert in a waffle cup, which will blow your guests away.
Sweet finger food: fruit in a waffle cup
If you are looking for an easy and delicious party recipe that will wow your guests, then you should definitely try this fruit dessert! This delicious dish is really easy to make and perfect as finger food for any type of party. In this article we will show you how you can prepare this waffle dessert in just a few steps and which ingredients you need.
It's so easy to make the fruit dessert in the waffle cup yourself: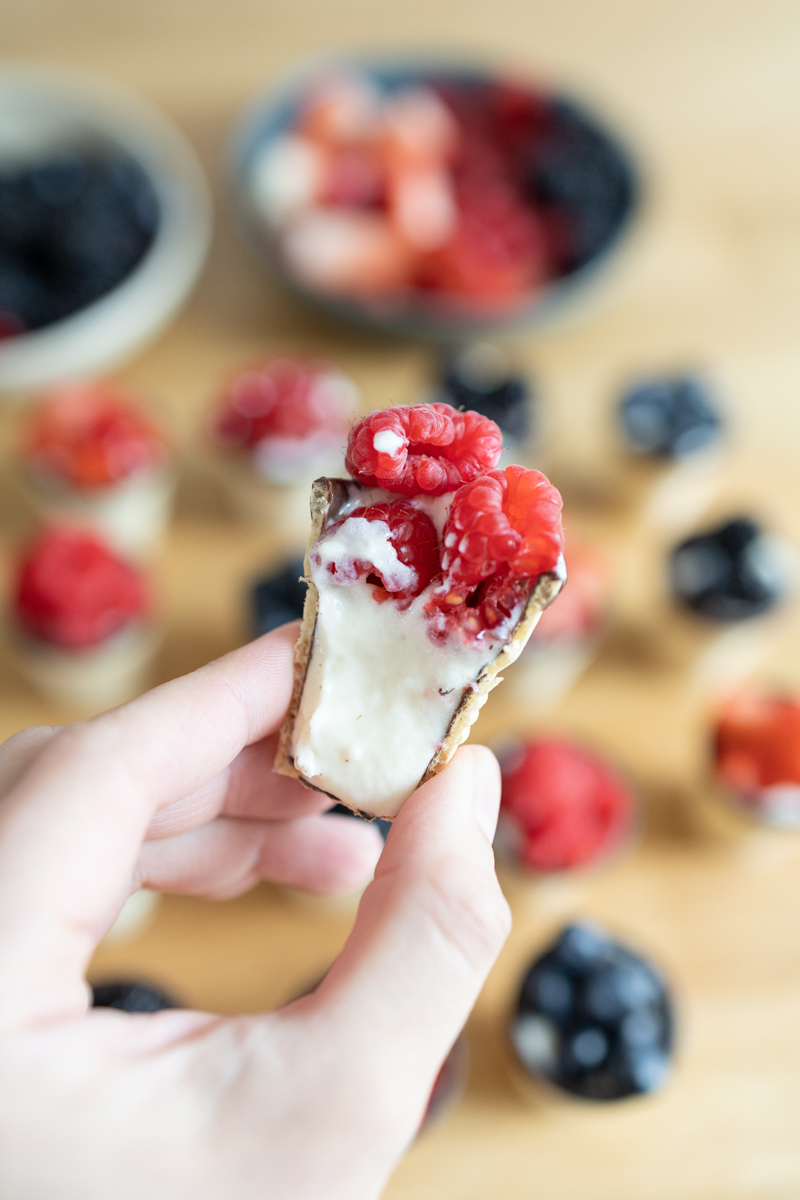 Simply buy more and get started immediately*:

* Advertising // Amazon Affiliate Link: If you buy something through these links, I get a small commission. For you, the product does NOT cost more!
Ingredients
16 waffle cups

1 packet of paradise cream (your choice of variety)

300ml milk

blackberries

strawberries

currants

raspberries

blueberries
Instructions
1
Prepare the paradise cream according to the package instructions.
2
Divide the cream between the waffle cups. The cups should be 2/3 full with the cream.
3
Wash fruit and cut into small pieces if necessary.
4
Also distribute the fruit among the waffle cups.
5
The mugs can be placed in the fridge until ready to serve. Can also be prepared the day before.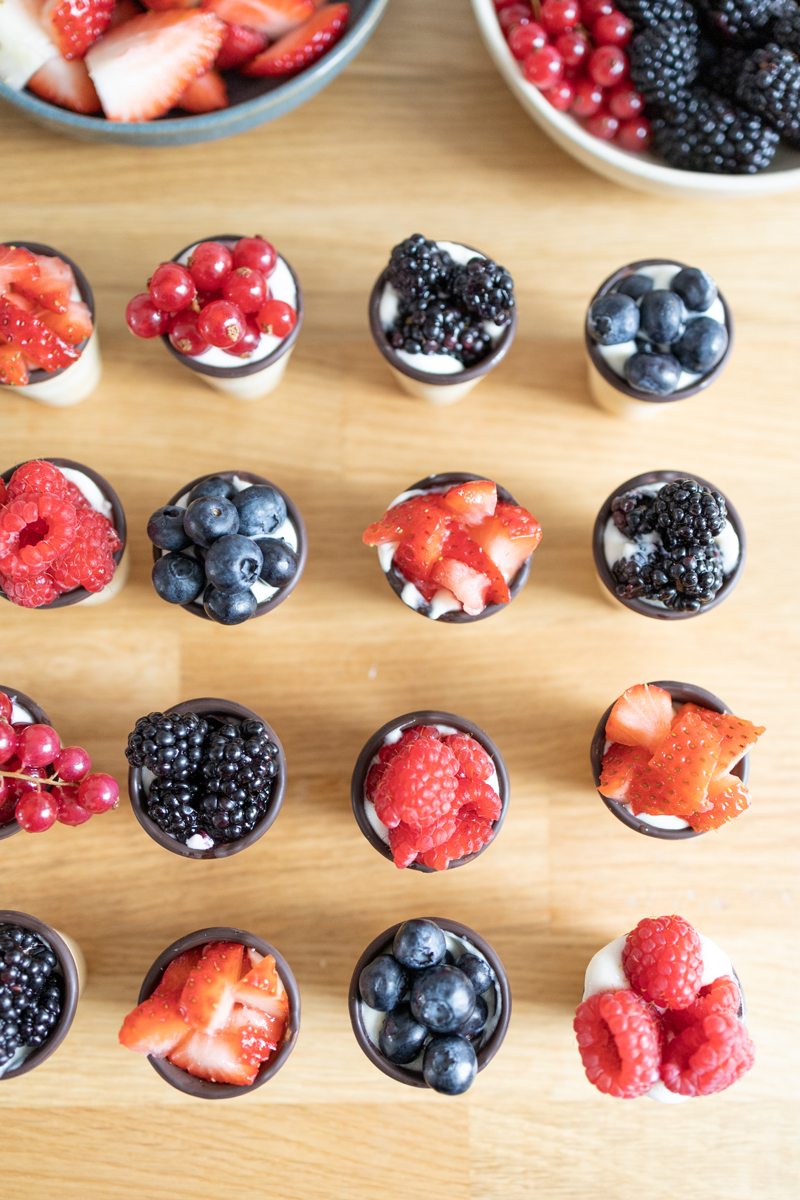 Quick to make and very easy to vary
Did I promise too much? This dessert is really easy to make yourself and so easy to modify. If you're not the berry type, you can also use kiwi, banana, mango or pineapple. It's really versatile and yet so delicious. Which fruit would you use?
More easy party food ideas
Do you want more ideas for sweet party food? Then click through here: Rainbow fruit skewers, cinnamon roll waffles on skewers or chocolate tangerines – healthy, sweet party snacks.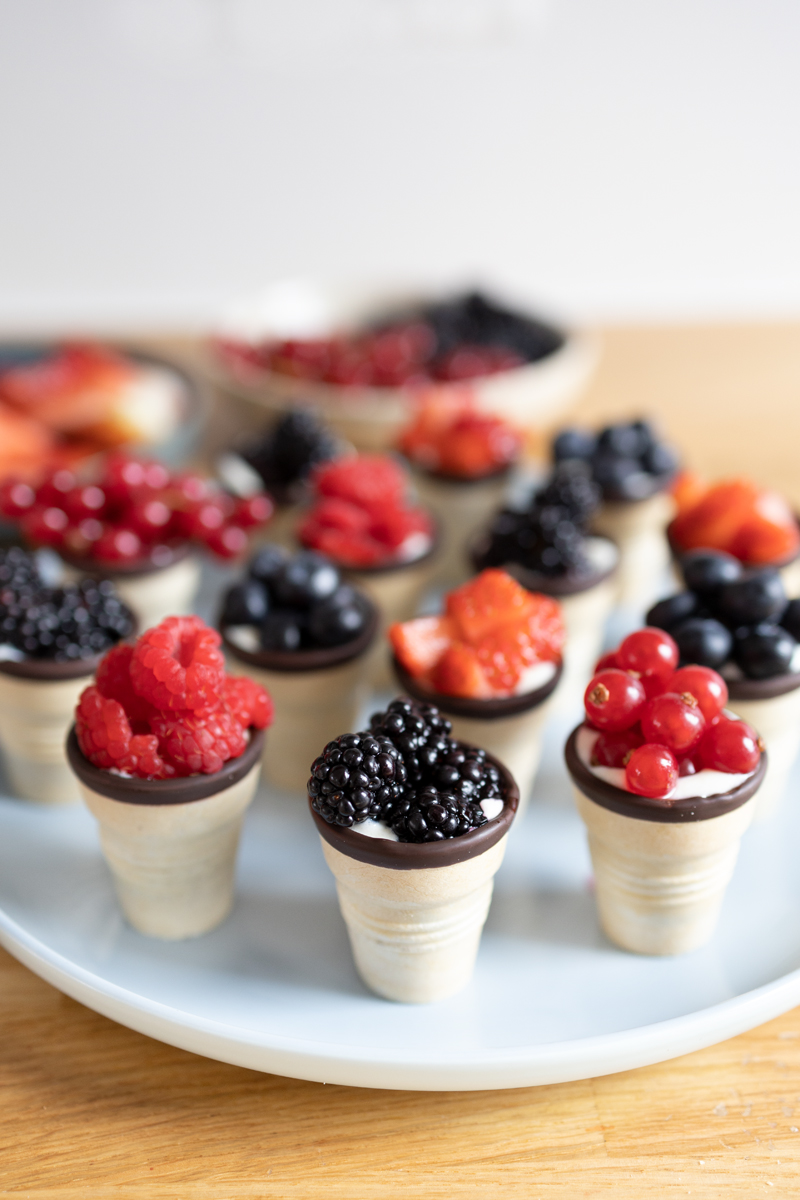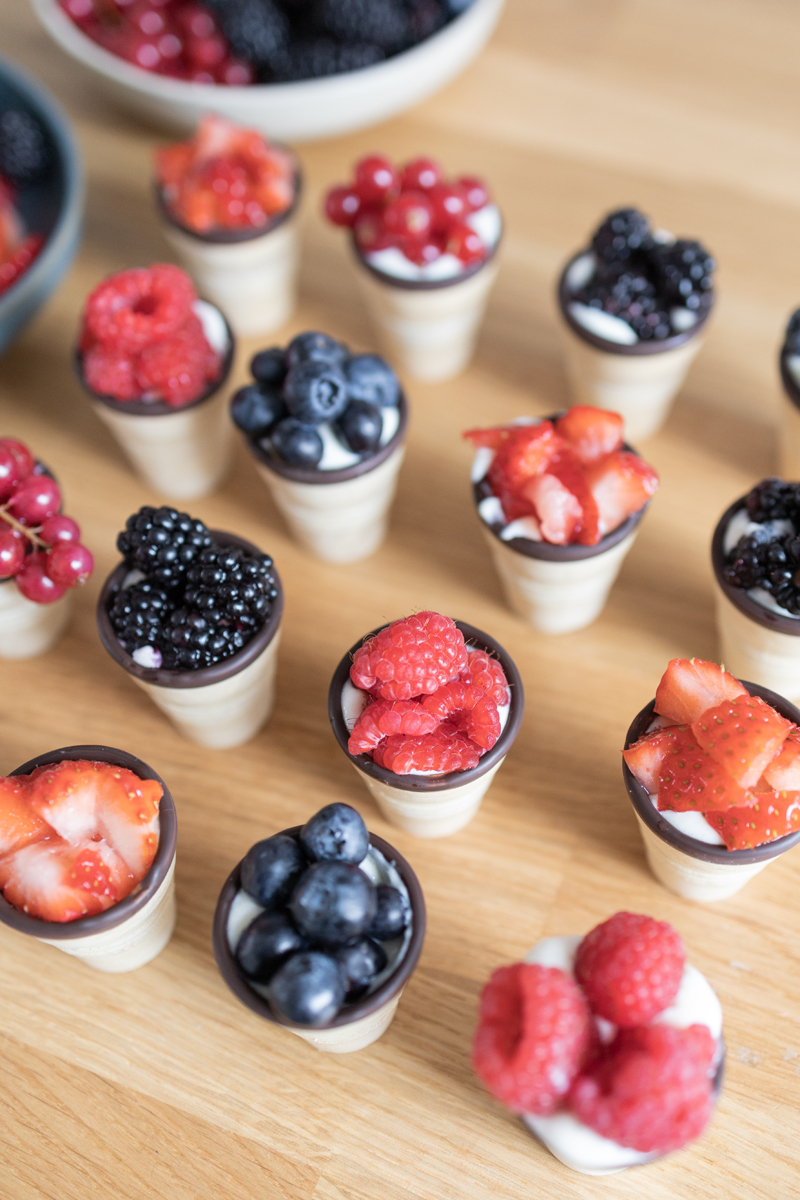 What are your favorite and easy party recipes?
Until then. Your Laura
Source: trytrytry.de