Are you looking for a funny gift for men's day? This pair of beer baskets is a hit with all beer drinkers and makes a very simple and quick Father's Day gift.
Crafts for grown men
For me personally, this target group is often the most difficult. I don't do handicrafts for grown men that often, but it's actually nice when men and fathers get something they've made themselves. Father's Day is just around the corner and that's why I made the pair of beer baskets. It's really super easy, but you should still pay attention to a few things.
Here I explain how it works:
Advertising
Instructions
1
Find a suitable wastepaper basket and fill it with enough newspaper. It doesn't matter whether the paper is crumpled or torn.
2
Alternatively, you can first put another gift in the wastebasket and then cover it with newspaper. The advantage: You need less paper and at the same time you have a surprise in the basket. However, a gift should be chosen that is not too fragile, since the weight of the beer bottles will be on it later.
3
Stick the label on the wastebasket.
4
Now place 3-4 beer bottles in the basket. First of all, see if the beer bottles are sinking in too much. If that's the case, add more newspaper to the basket.
5
If the bottles are in good shape, the pair of beer baskets are ready and can be given away!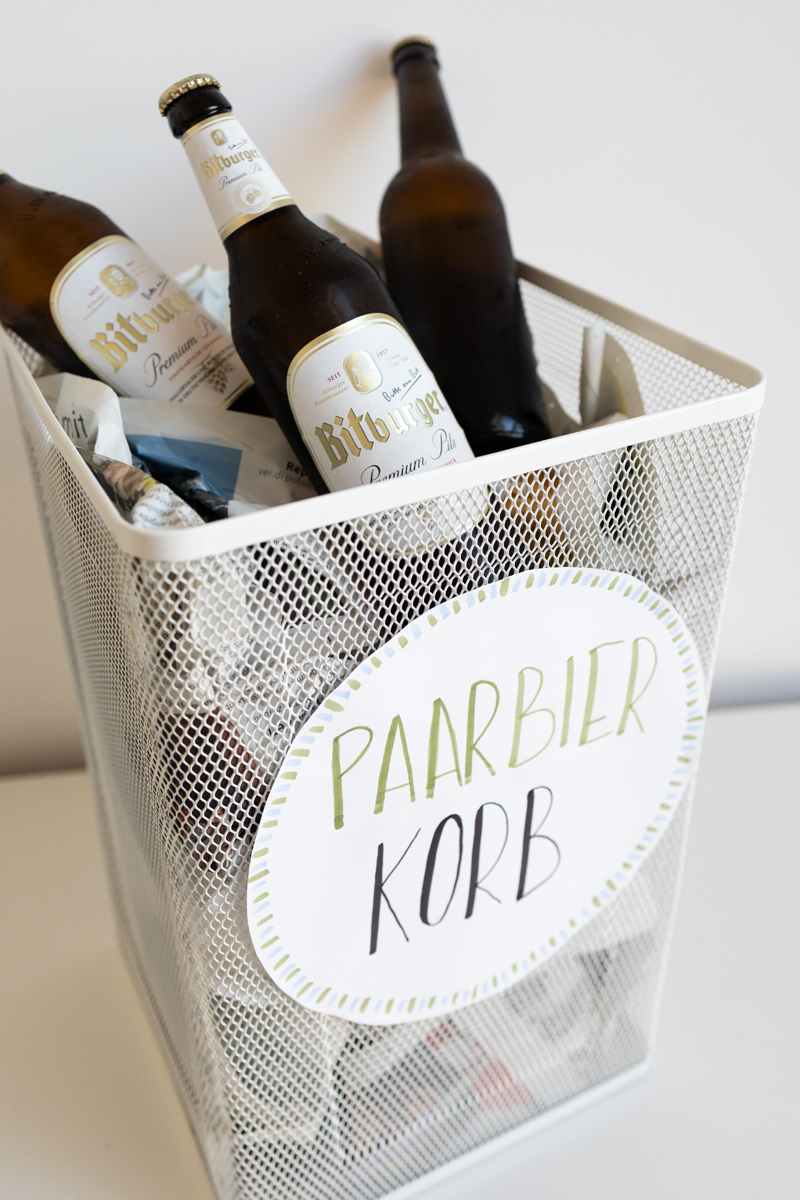 A gift within a Father's Day gift
The cool thing about the gift is that you can use it to hide real gifts very well or give away several things at once. At first it looks like a quick and fun gift idea for dad, but there may be another gift hidden in there, or you can creatively wrap a wastepaper basket that the man may have wanted for a long time instead of wrapping.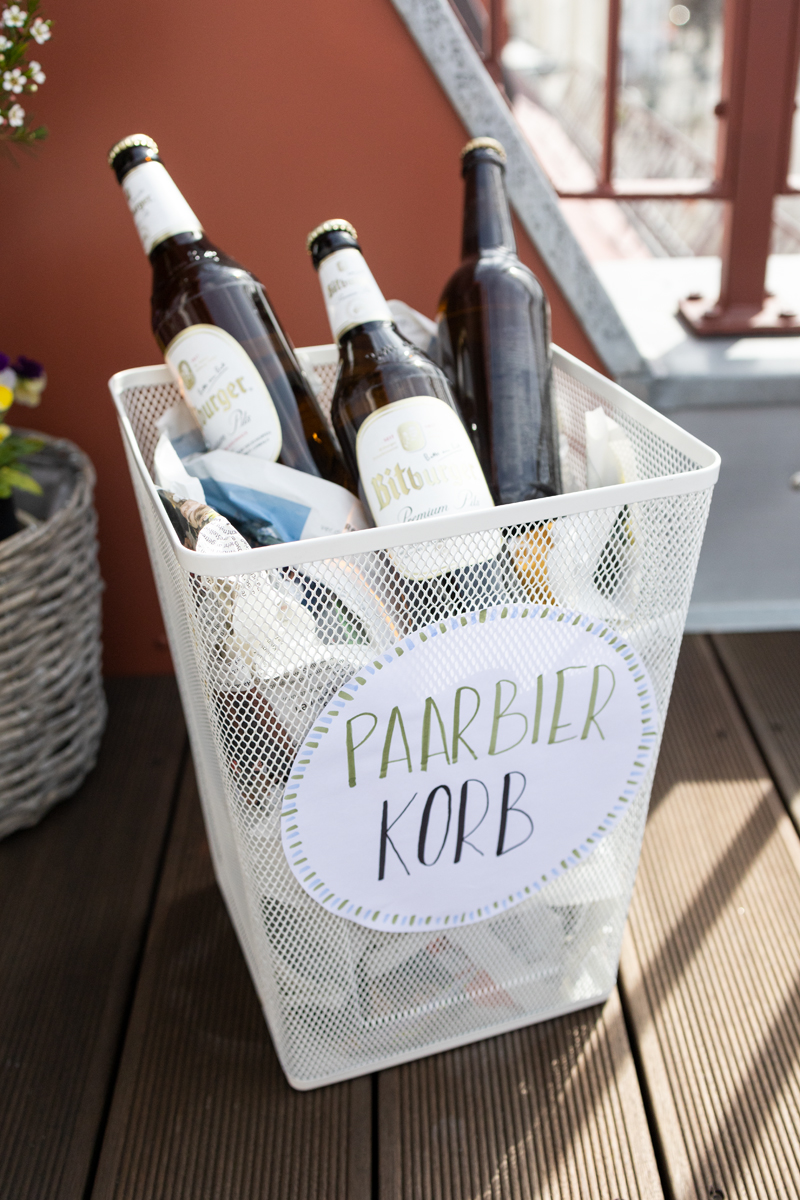 That was it with my idea. Still not tired of homemade Father's Day gifts? Then try my other ideas. Do you already know my articles about making a mini herb garden gift, DIY beer garden or beer mug with sweets
What do you think of the result of this Duplo chocolate idea?
Until then. Your Laura
Source: trytrytry.de