Are you looking for a simple finger food recipe to prepare? Then try my tortellini skewers, which will blow your guests away. This recipe is one of my absolute favorites. The tortellini skewers are suitable for almost every party, are prepared really quickly and you can easily change the ingredients.
Perfect finger food to prepare: tortellini skewers
Not only are these skewers easy to make, they're also super tasty and perfect for anyone who likes to go without meat. The tender tortellini are filled with delicious cheese and the pesto completes the meal. Whether as a starter, snack or main course – these skewers are always a great choice and are guaranteed to delight your guests. Try it out now!
It's so easy to make vegetarian tortellini skewers yourself:
Simply buy more and get started immediately*:

* Advertising // Amazon Affiliate Link: If you buy something through these links, I get a small commission. For you, the product does NOT cost more!
Ingredients
10 Tortellini

10 dried tomatoes

50 g rotes Pesto

10 basil leaves

10 skewers
Instructions
1
Cook the tortellini according to package directions. Then drain and let cool.
2
Wash the basil leaves and, if necessary, remove the sun-dried tomatoes from the jar and drain them too.
3
Spread some red pesto on the tortellini.
4
Place a dried tomato on top and finish with a basil leaf.
5
Skewer the tortellini. The finger food is ready.
Infinite Possibilities Impaled
I hope that I was able to give you a great idea for your next meal with the recipe for vegetarian tortellini skewers with pesto. Whether you're serving them at a party or just making them for yourself, these skewers are always a great choice. And you can easily modify them to create your own creations.
More easy party food ideas
Want more ideas for quick party food? Then click through here: Cold tortellini skewers with pesto – recipe for finger food, cream cheese balls – simple finger food snack to prepare or finger food skewers with sausages (delicious party snack).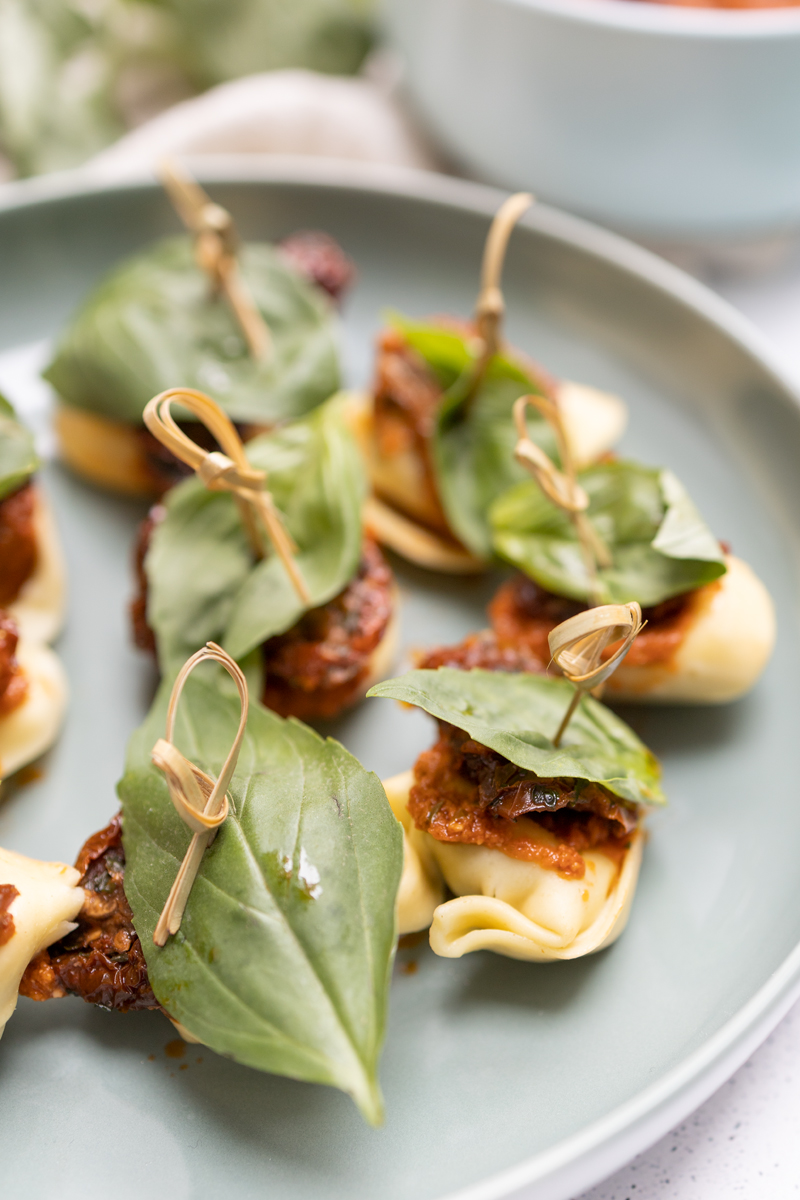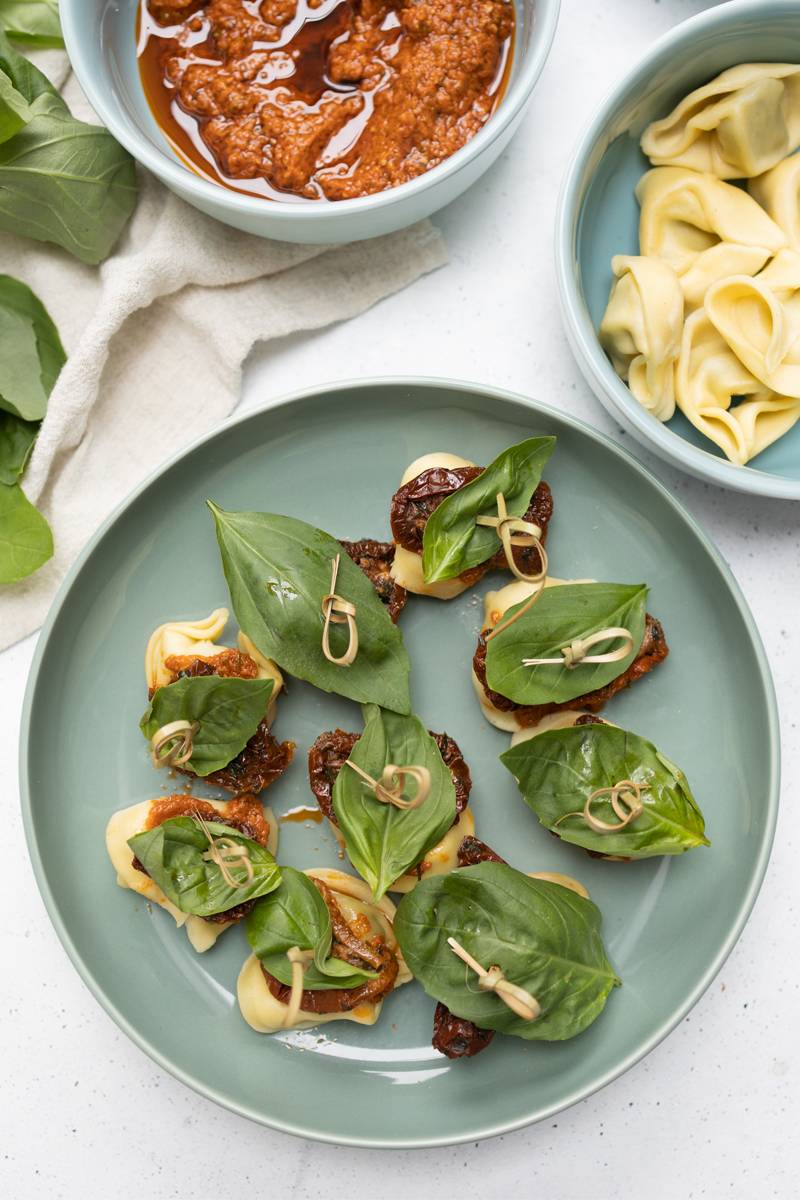 What are your favorite and easy party recipes?
Until then. Your Laura
Source: trytrytry.de