A Christmas lantern is a very simple Christmas decoration that brings atmosphere home. In this article I will explain to you how you can easily make this lantern yourself.
Creative Christmas atmosphere: DIY lanterns for the festival
Homemade Christmas decorations can make Christmas a little more festive. A great DIY idea for this are Christmas lanterns. I'll show you how you can make your own lanterns for the Christmas season with a few simple materials and a little creativity. These homemade jewelry pieces are not only a great way to use your crafting skills, but they also create a cozy atmosphere and are also a great upcycling. Let's make a beautiful Christmas lantern together for young and old.
This is how easy it is to do the DIY: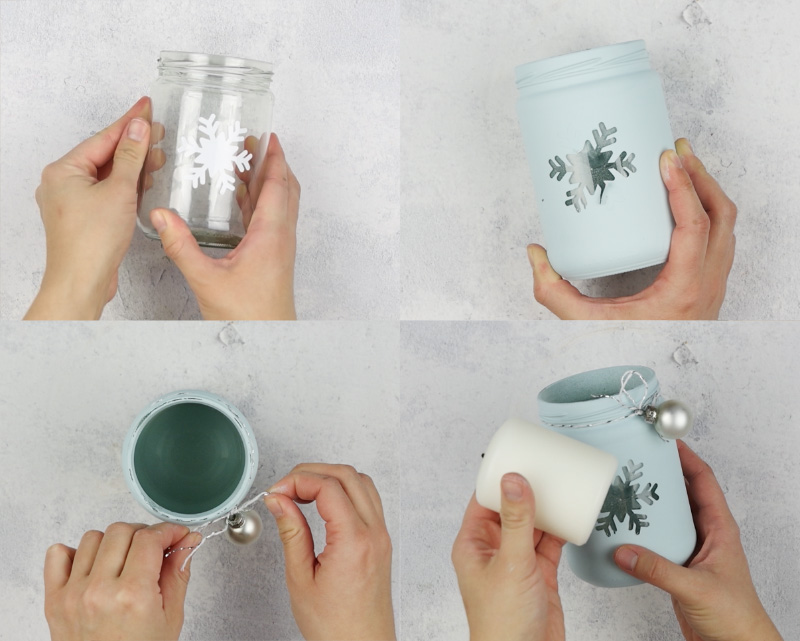 Simply buy and get started immediately*:

* Advertising // Amazon Affiliate Link: If you buy something through these links, I receive a small commission. This means that the product does NOT cost you any more!
Instructions
1
Stick the Christmas stickers (e.g. snowflakes, stars or Christmas trees) onto the glass.
2
Place the glass on a surface and spray on all sides. Allow the paint to dry thoroughly.
3
After the paint has completely dried, carefully remove the stickers from the glass.
4
Place a pillar candle in the glass and decorate the glass with some ribbon, yarn or a small ball.
5
This is how you make a Christmas lantern!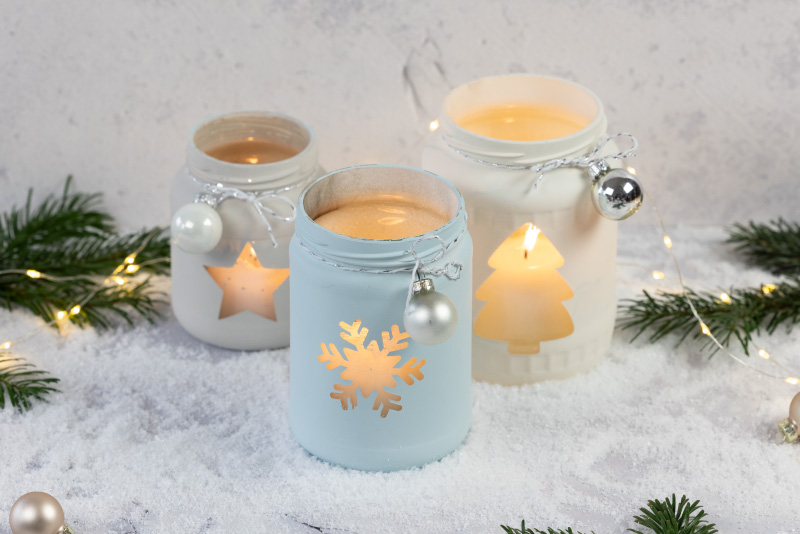 Christmas lantern: Very versatile and creative
A Christmas lantern gives the Christmas season a very special touch and brings a warm atmosphere into your home. Whether you place them as a festive table decoration, on the windowsill or throughout your living area, it's a great way to increase the anticipation of Christmas. They can also be a great Christmas present for a dear friend. So grab your craft materials and old glasses, invite your family or friends and get crafting.
More simple ideas for small Christmas decorations
Would you like more ideas for small Christmas decorations? Then click here: Concrete tea lights, simple instructions for Froebel stars or bottle lights.
What are your favorite and most creative ideas for Christmas gifts?
See you then. Your Laura
Source: trytrytry.de