Discover the diversity of buffet recipes: combine international dishes, warm and cold, and let your guests choose for themselves. You don't have to run to the kitchen all the time, just enjoy the time with your guests. Use the freedom and creativity to design an impressive buffet and create lasting memories.
Buffet recipes are the perfect choice for relaxed preparation for guests. A big advantage: With a variety of small dishes you can make vegetarians, vegans and meat fans happy and be inspired by culinary corners – everything that can be easily packed on a plate and eaten with your hands is ideal for a buffet. Be inspired by my finger food recipes
Since I have prepared buffet recipes and finger food very often, I can give you different ideas for preparing party recipes that are suitable for every celebration.
Have fun browsing and imitating!
13 classic buffet recipes (cold and warm)
Are you looking for an uncomplicated recipe for a prepared party snack? Then you should definitely try my Flammkuchen Toast, which will delight your guests!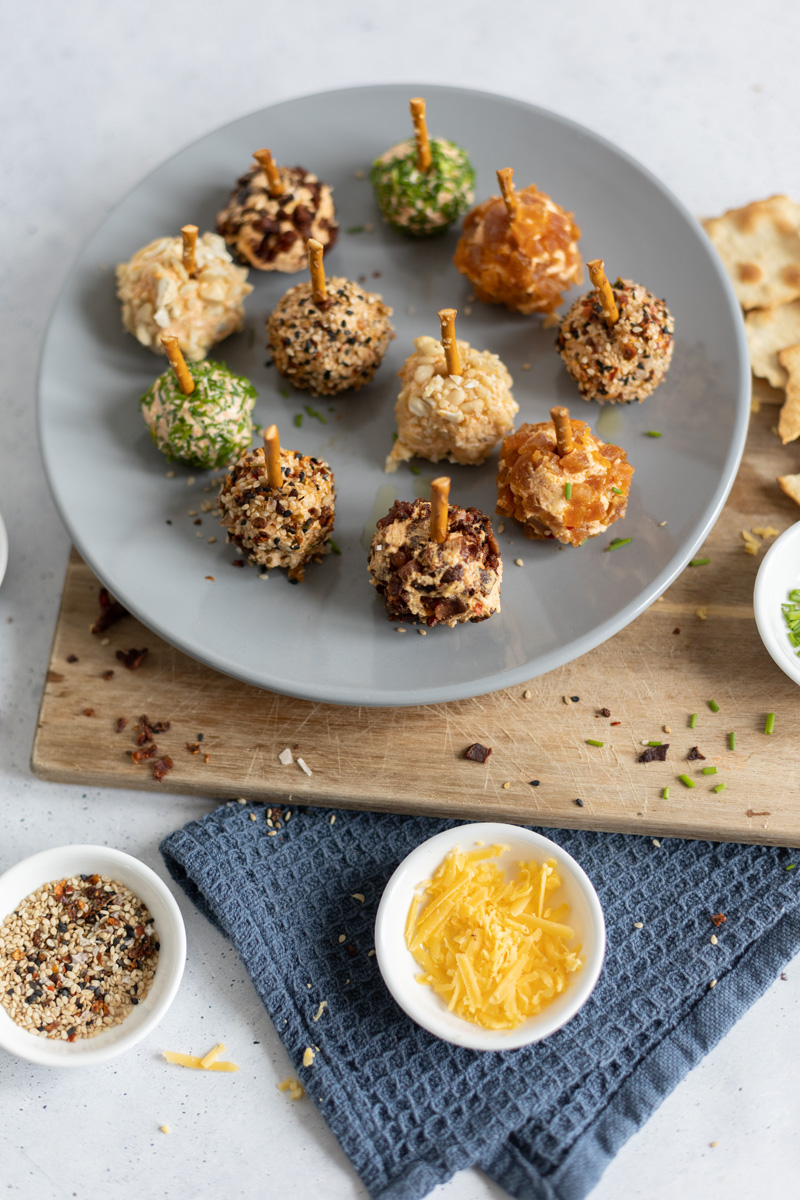 These cream cheese balls are not only quick to prepare, but also incredibly delicious. They are perfect as pre-prepared appetizers and can easily be made a day in advance. They look particularly good on a cold plate!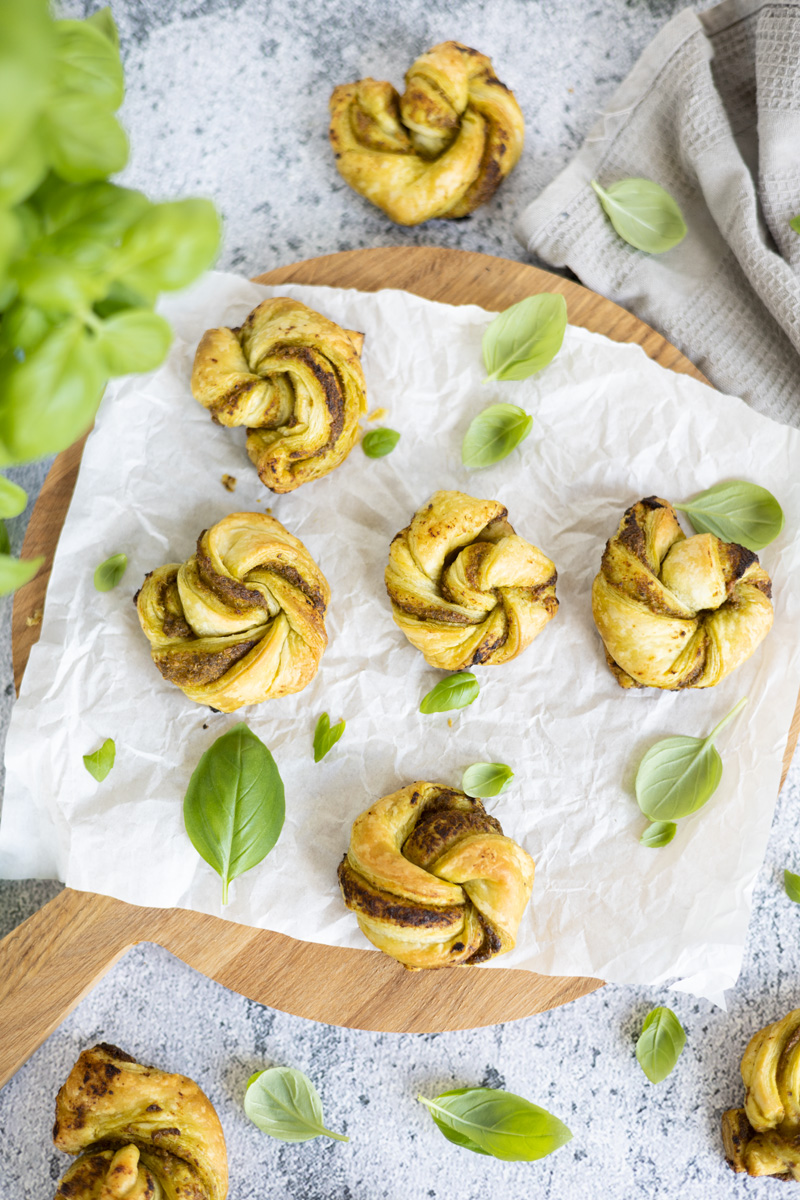 Not only are these puff pastry knots incredibly delicious, they also take no time to prepare. They are eaten so quickly that you can hardly prepare enough of them! They taste particularly delicious in combination with a delicious dip.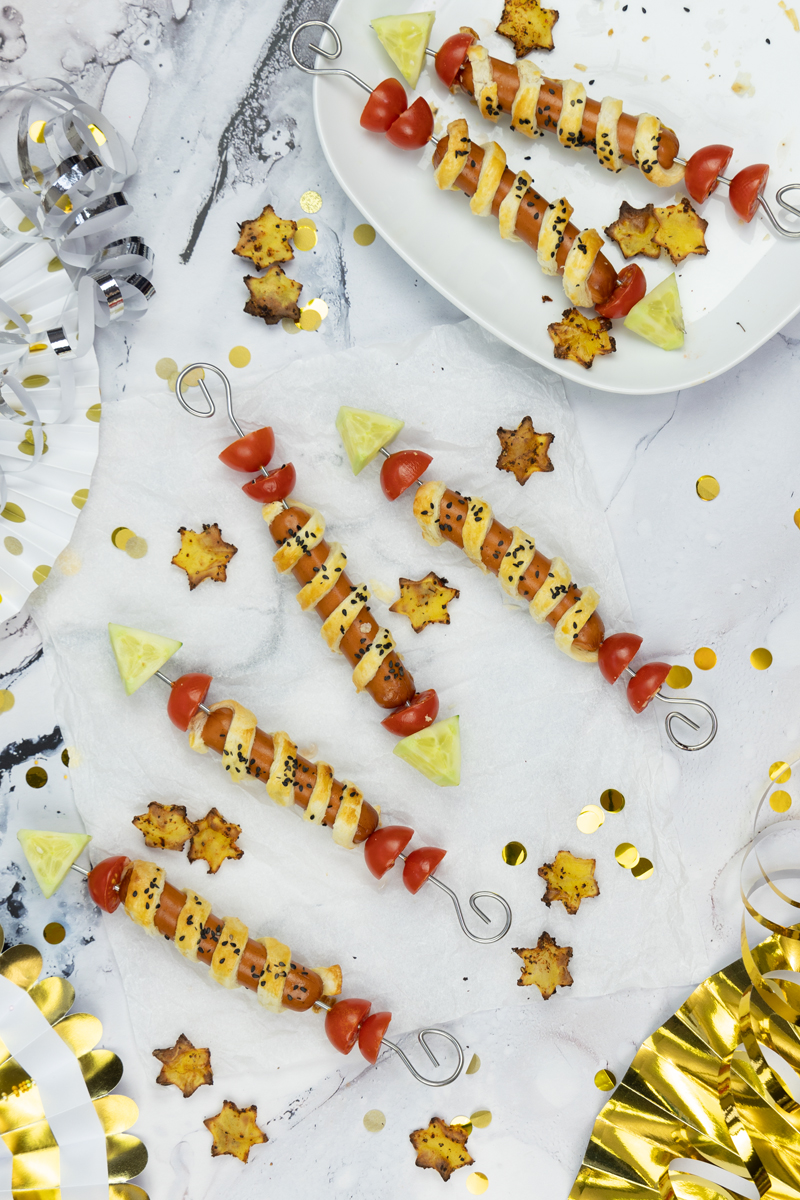 Sausage skewers are a hugely popular party snack and when wrapped in puff pastry they pair perfectly with other appetizers. It doesn't matter whether it's vegetarian or conventional sausages. Vegetarians can also enjoy this delicacy.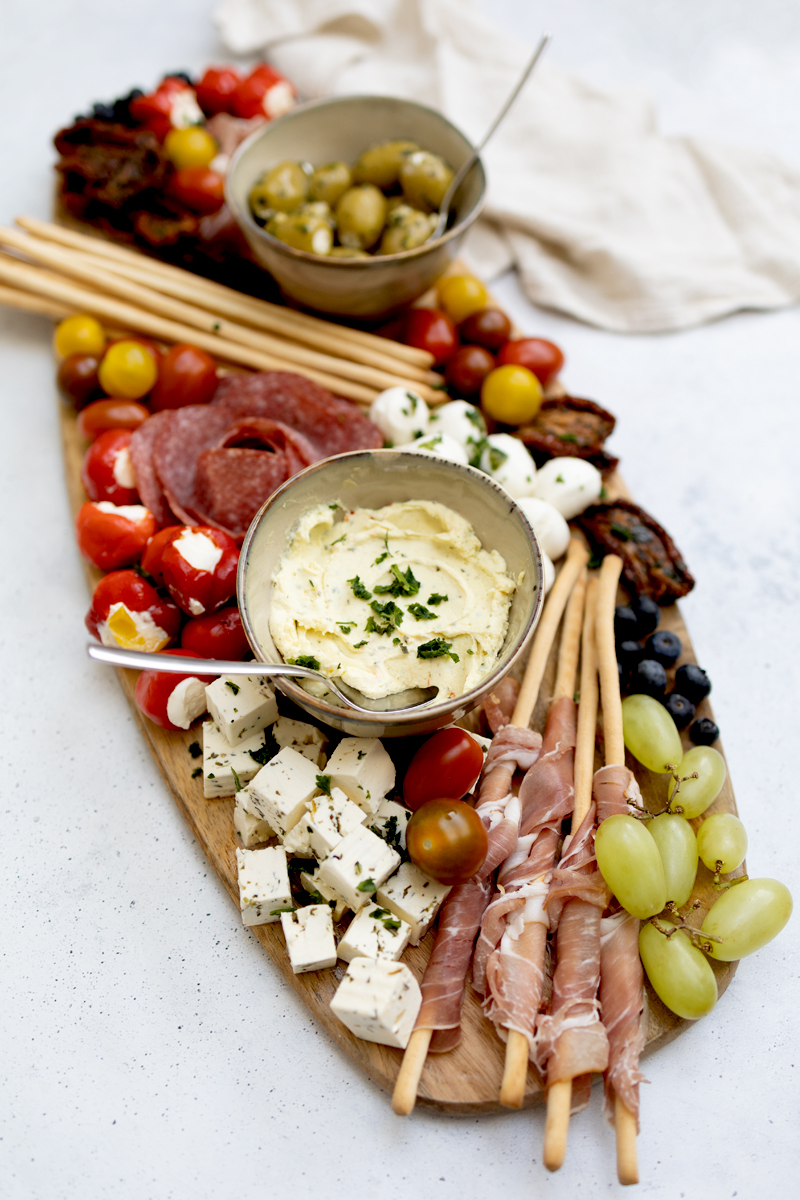 Are you looking for a simple party snack that is prepared in no time? An antipasti platter is a real classic and can be easily prepared with our step-by-step instructions, even without extensive cooking knowledge.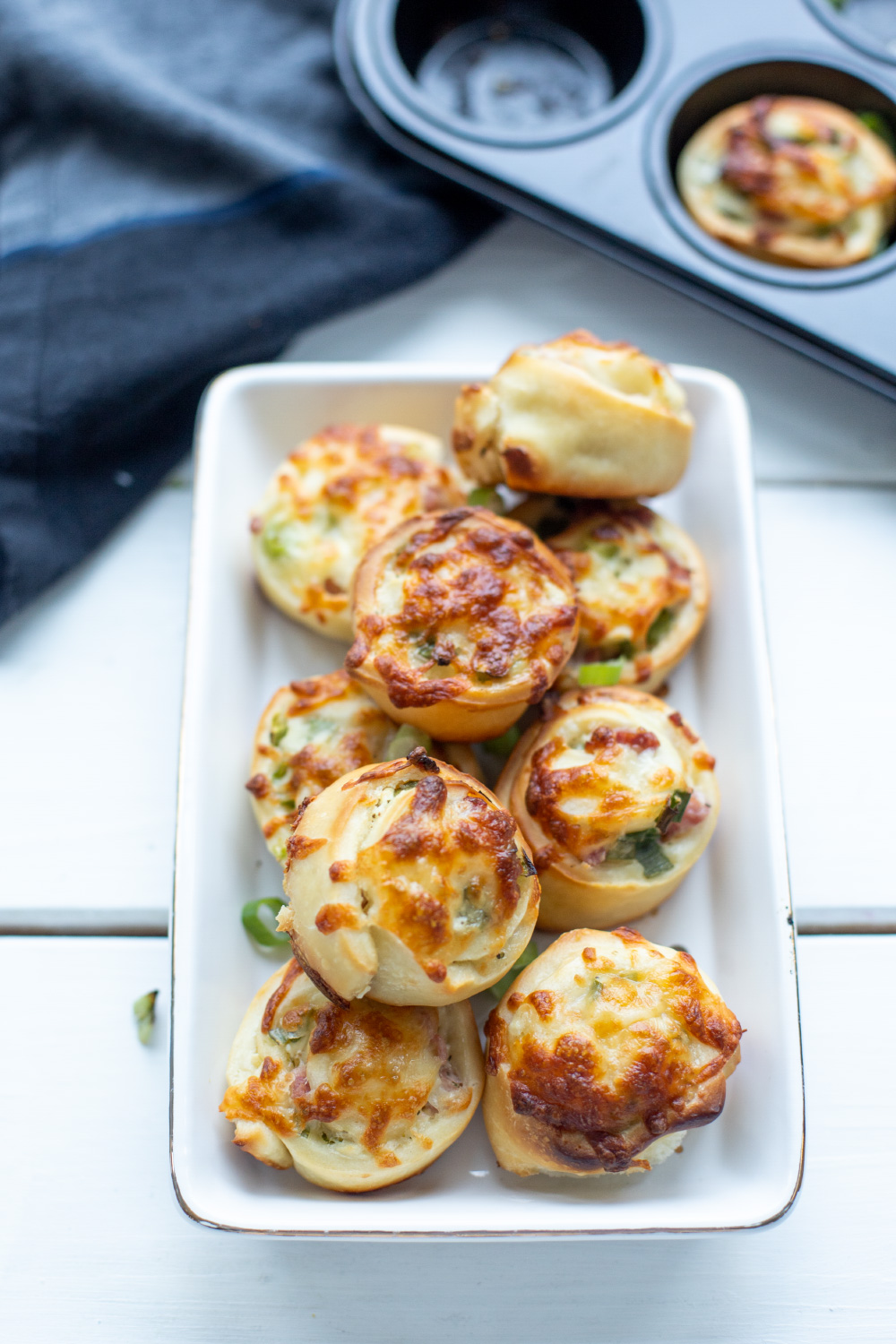 Tarte flambée snails are simply incredibly delicious and the recipe is very easy. In terms of taste, they go perfectly with other finger food ideas and are often eaten up first.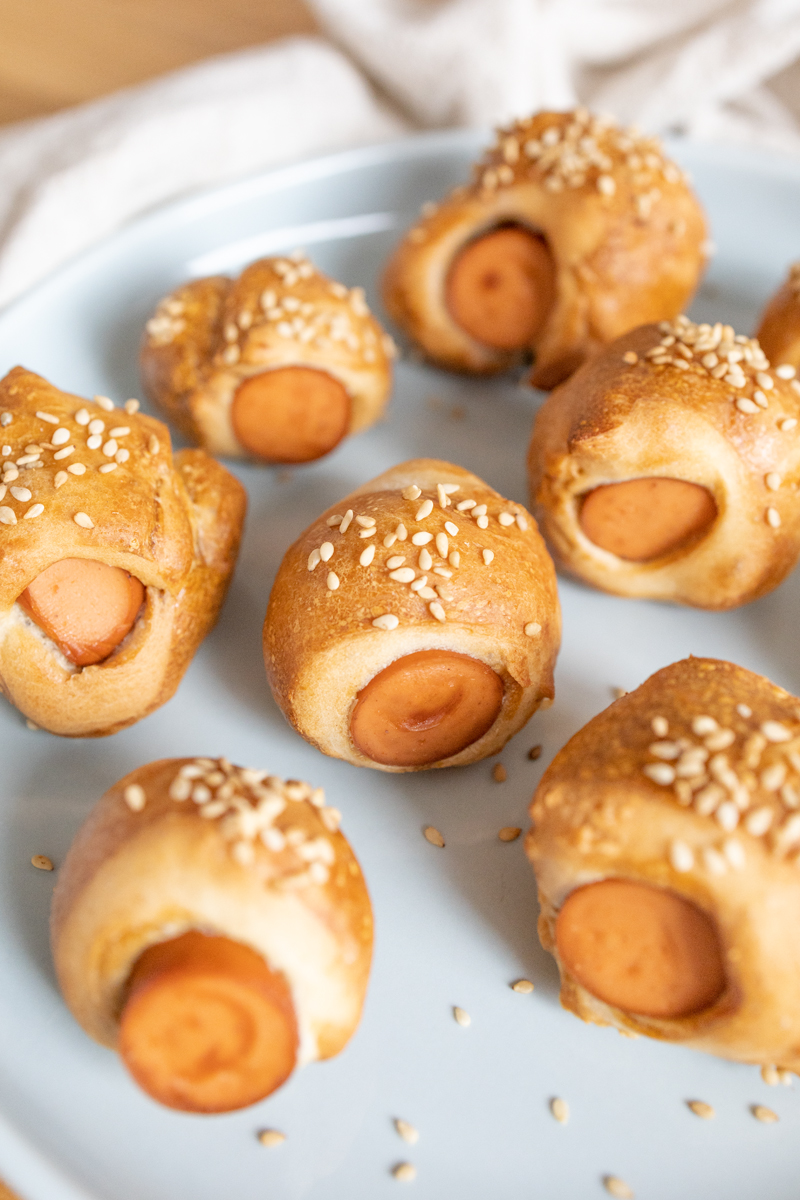 Are you looking for a simple party snack that is quick to prepare? Sausages in a dressing gown are the absolute classic and with a coat of pretzel sticks they taste particularly delicious!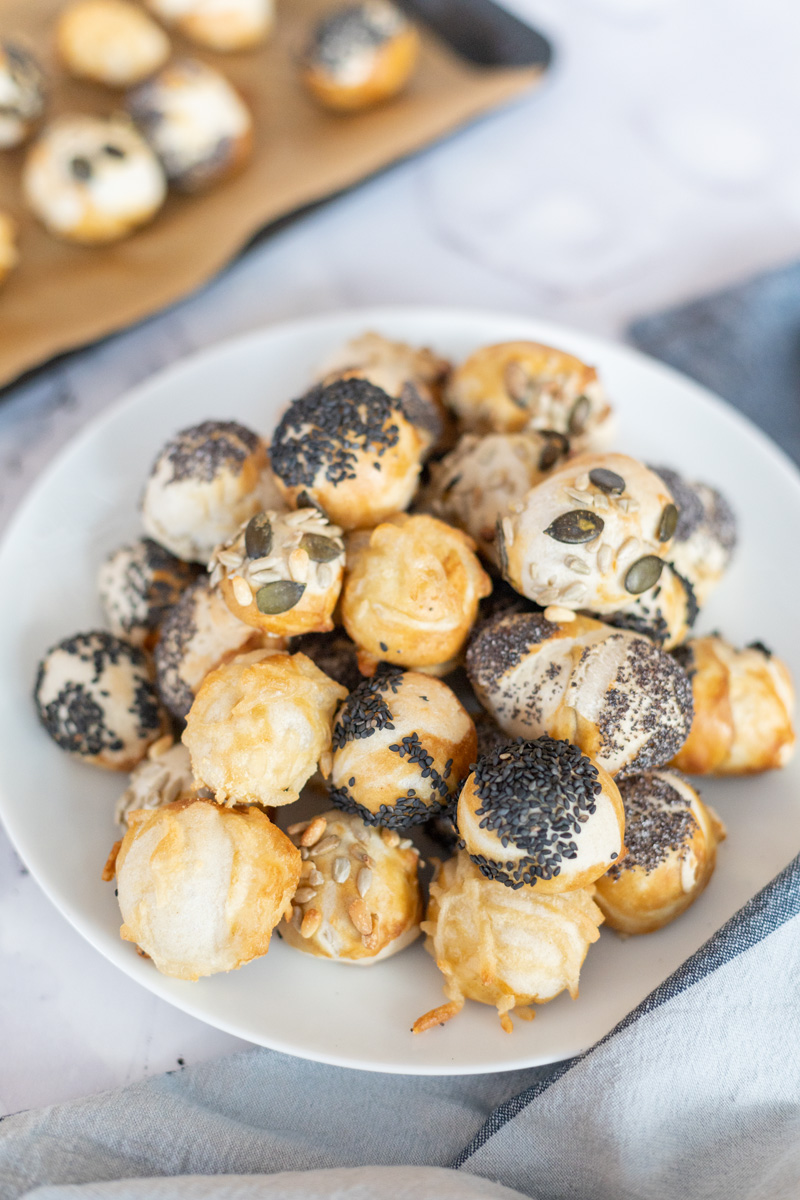 A particularly delicious idea that can be perfectly combined with almost all small appetizers is this pretzel confection with a poppy seed, cheese or pumpkin seed coating!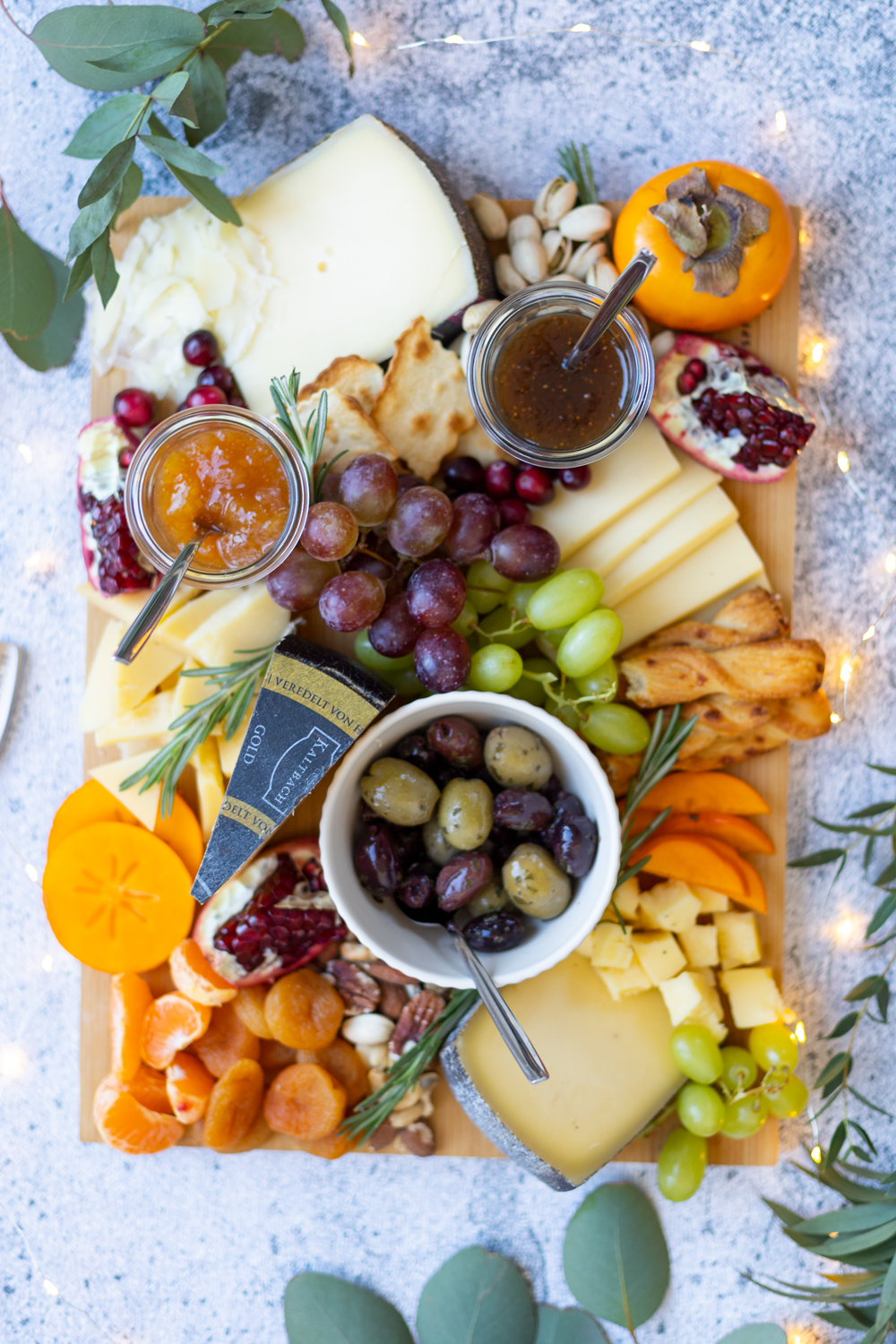 A cheese board with a variety of different cheeses and fruits is a great idea for any party and offers a simple yet delicious snack option.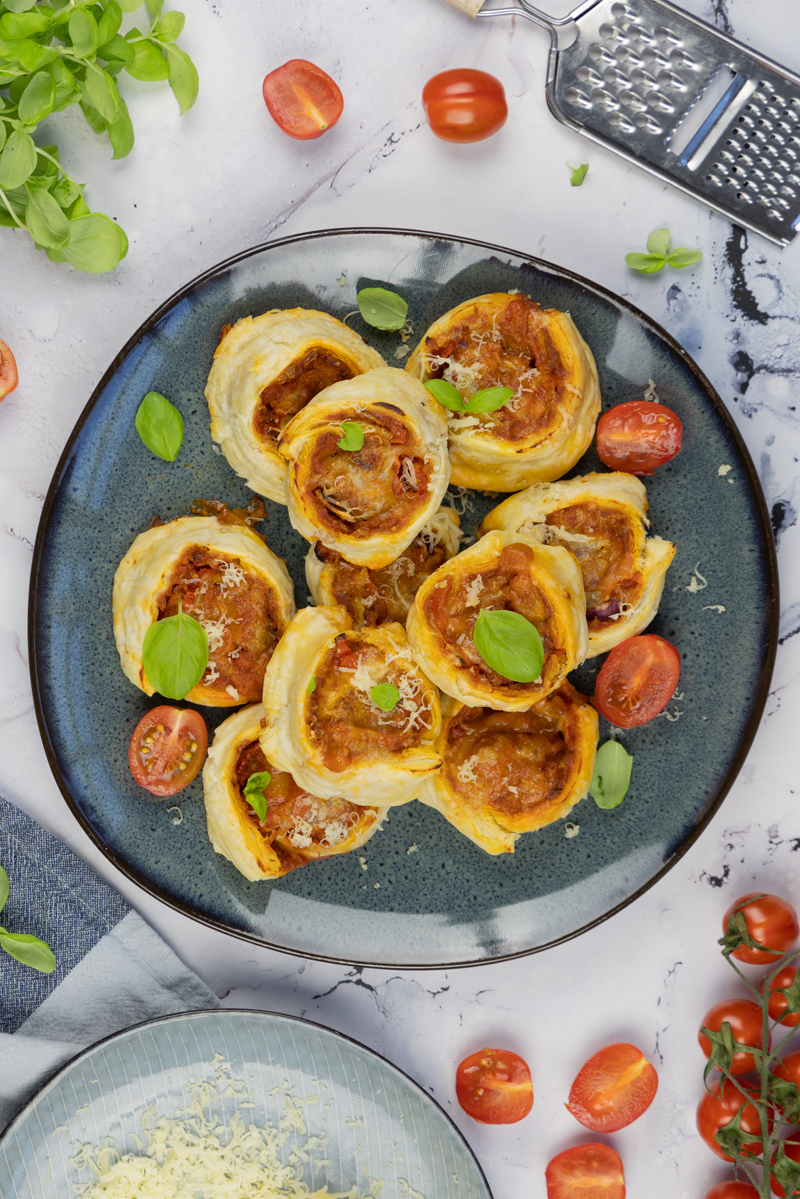 Are you looking for an uncomplicated party snack for many people that can be prepared with little effort? Then this idea for puff pastry snails with vegetarian mince is just right for you!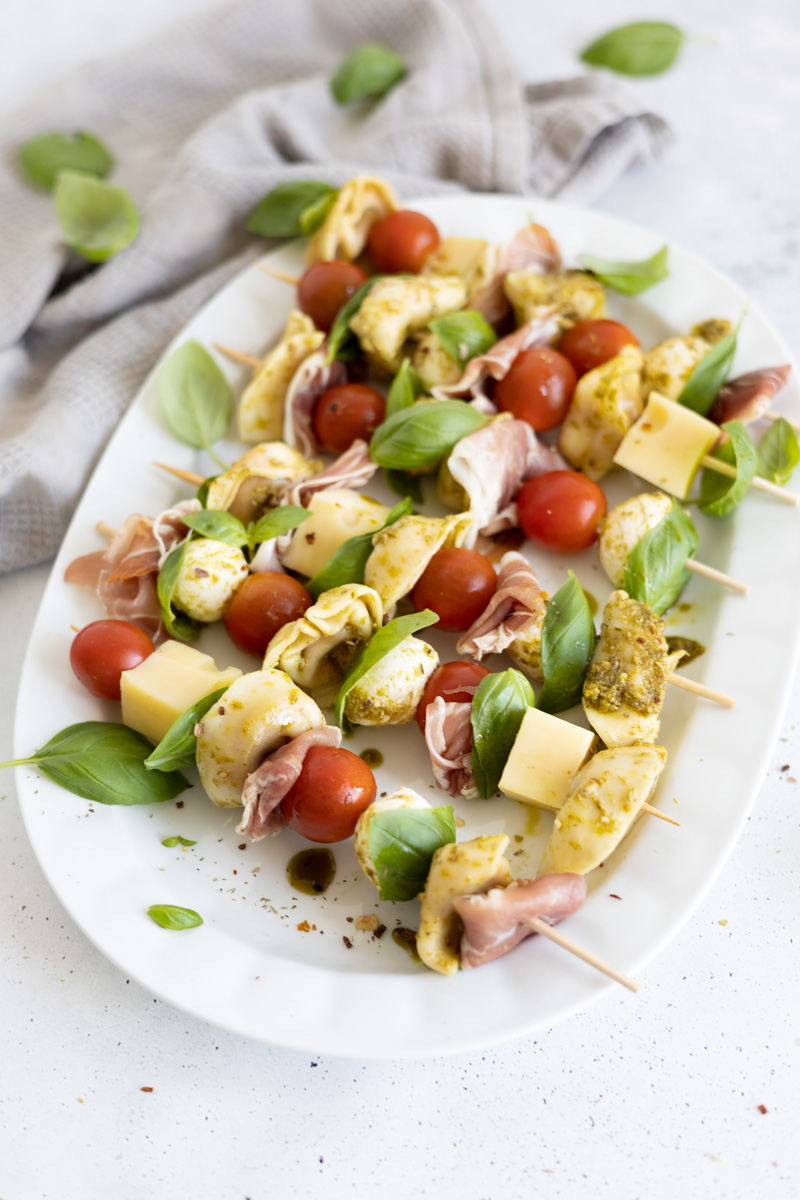 Are you looking for a simple finger food recipe that is easy to prepare and will still delight your party guests? Then definitely try the cold tortellini skewers with pesto! In this article I will tell you how you can prepare them quickly and easily.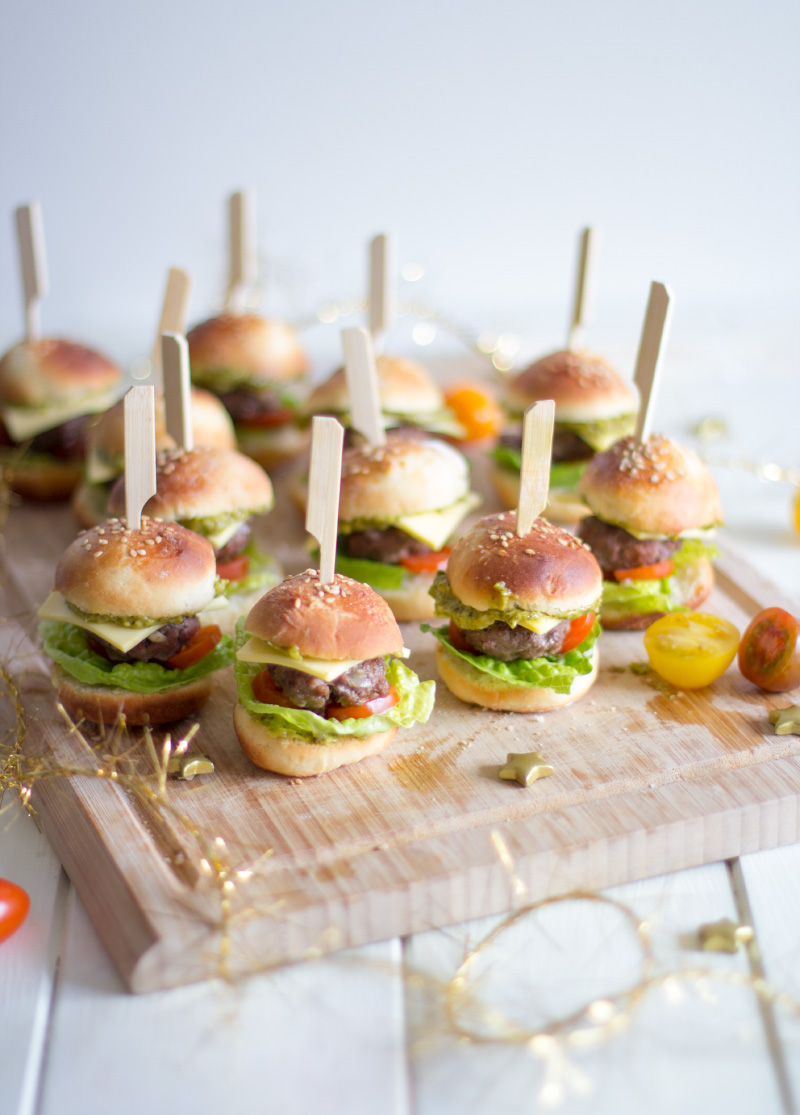 Mini burgers are not only appetizing to look at, they are also great as finger food for any party.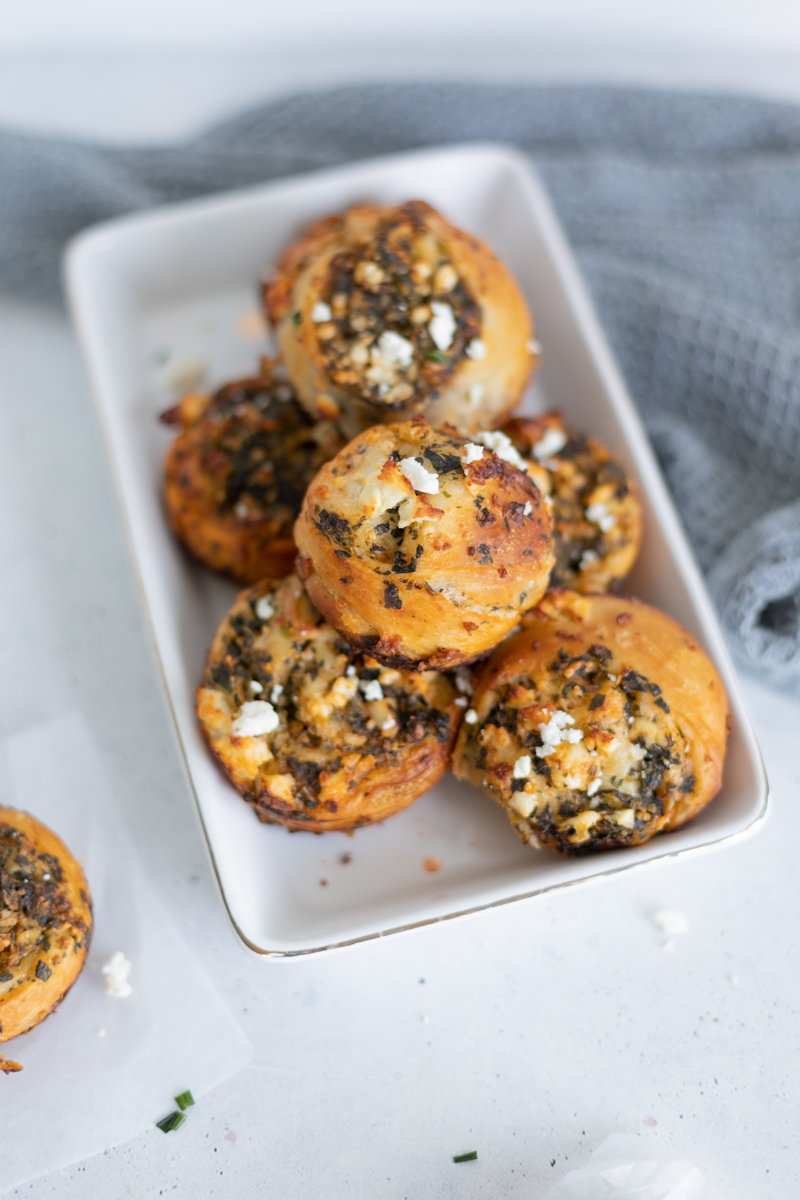 Pizza snails, refined with spinach and feta, are not only great appetizers, but also super practical because you can prepare them the evening before. Whether served cold or warm, they simply taste delicious!
---
What are your favorite party buffet recipes?
Until then. Your Laura
Source: trytrytry.de